A message from UW Graduate School Dean Joy Williamson-Lott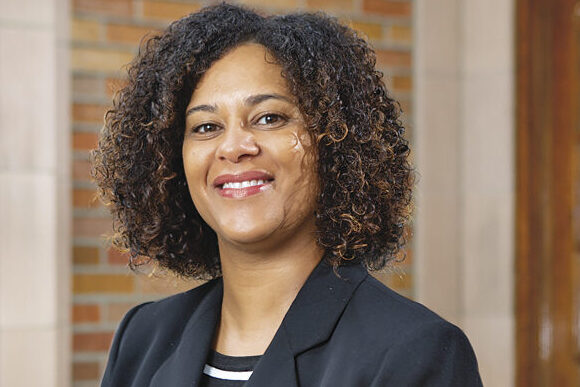 Graduate education is much more than a degree. It is a public good – a force for societal progress and the production and advancement of knowledge.
In my work as a historian, I have written about the power of graduate education – discovering a link between the desire to create graduate education at white Southern colleges in the mid-20th century and positive regional changes, such as desegregation and First Amendment and academic freedom protections.
As dean of the Graduate School, I continue to see evidence of the power of graduate education for the public good. Graduate research has a positive and direct impact on public health, environmental sustainability, educational outcomes and other benefits to society.
On campus, graduate education is the engine that propels research forward, sparking discovery and forging deep collaborations between departments for greater impact.
At its core, graduate education is about people – the students who stretch their understanding of complex ideas, challenge social injustices and build spaces for everyone to belong. Graduate students learn by asking questions and building solutions that lead to better medicine access, smarter technology, more vibrant arts and culture, cleaner energy and equity-minded communities.
We need graduate students, and they need us. At the University of Washington Graduate School, we provide graduate students with the tools they need to thrive – from orientation to graduation. This includes programming, community building, funding opportunities and resources and intellectual leadership for graduate programs.
It is our commitment to our students – and to society more broadly – that guides and inspires me each day. I am grateful for the UW community, from students to donors and alumni to faculty and staff, that build a better space for graduate education to thrive and, ultimately, drive public good.