Graduate Student Funding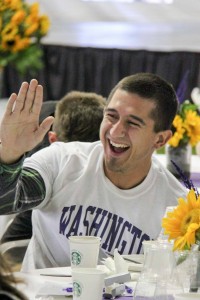 The Office of Fellowships and Awards provides many services for graduate students and departments, including administrative and counseling information services. Our staff assist students by publicizing upcoming deadlines, providing some applications and participating in the application process or administration of some campuswide awards. See our list of fellowships for deadlines and award information.
The office also coordinates and administers regional and federal fellowship and scholarship programs that require Graduate School involvement. We administer and monitor fellowship monies from private gifts, coordinate Fulbright and other international and research abroad programs for students and faculty, and administer and allocate fee waivers to departments and individuals.
We welcome your questions and comments about our services. Feel free to contact our office.