Visit UW Tacoma
The 46-acre campus footprint is located on a hillside overlooking the Port of Tacoma and Mount Rainier, on the southern edge of downtown Tacoma, next to museums and the beautifully reconstructed Union Station. Within walking distance are an array of restaurants, attractions, businesses, shops, parks, museums and historic architecture.
Campus Map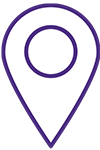 Whether you drive, walk, ride, or take public transportation, you'll need to know your how to get around. UW Tacoma provides an excellent map of their downtown campus.
Transportation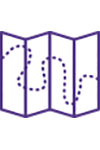 UW Tacoma provides services that help you save money and the environment, whether you plan to take transit, share a ride, drive, bike or walk. If you need help planning your commute, Commute Options offers a personalized commute finder service.
Housing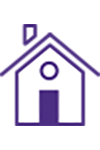 UW Tacoma offers students the opportunity to live on-campus in a community-based living environment where you will have the opportunity to live with other UW Tacoma students in a vibrant and engaging community.