Visit UW Seattle
The UW in Seattle features a campus renowned for its beauty in the midst of a vibrant, multicultural city. Find your community among a diverse student body and learn from award-winning faculty.
Campus Map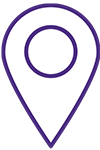 Whether you drive, walk, ride, or take public transportation, you'll need to know your how to get around. UW provides an excellent map of the Seattle campus and its surroundings.
Transportation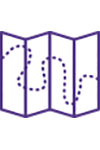 While the majority of students walk or take public transit, there are many ways to get to campus. Learn about all of your options, including U-Pass and parking, on the Transportation Services site.
Housing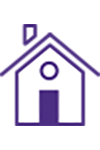 Of course, there are a multitude of off-campus housing options, but UW also offers a limited amount of graduate student housing with myriad built-in benefits like a fitness center, laundry facilities, meeting spaces, and more.
Self-Guided Tour App
Check out our virtual tour of UW Seattle. You can move about the campus and click to learn more about various locations, buildings, landmarks, and more.
Indigenous Walking Tour
The Indigenous Walking Tour was created by UW alumnus Owen L. Oliver and is dedicated to indigenous students: past, present and future.