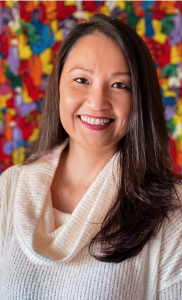 Congratulations to Lan T. Nguyen, a doctoral student in the Graduate School's interdisciplinary Urban Design and Planning Ph.D. program, who was honored as part of the 2021 Husky 100!
Lan studies the impact of natural disasters on communities, particularly, communities of color. During the COVID-19 pandemic, Lan helped launch a symposium with other graduate students to discuss how cities could become healthier, safer, more equitable places amidst COVID-19.
"As a community development scholar-activist, I work in and with communities to advance social and spatial equity and justice," Nguyen said.
The Husky 100 recognizes 100 outstanding undergraduate and graduate students each year from all three UW campuses who are making the most of their time at the UW, particularly through connecting what they are learning inside and outside of the classroom. This year, Lan was selected out of nearly 600 applications and more than 1700 nominations.
The Urban Design and Planning doctoral program is one of 11 interdisciplinary degree-granting programs housed within the Graduate School.
We're excited to celebrate Lan's important, interdisciplinary work of connecting research from the classroom with the real world challenges faced by communities.