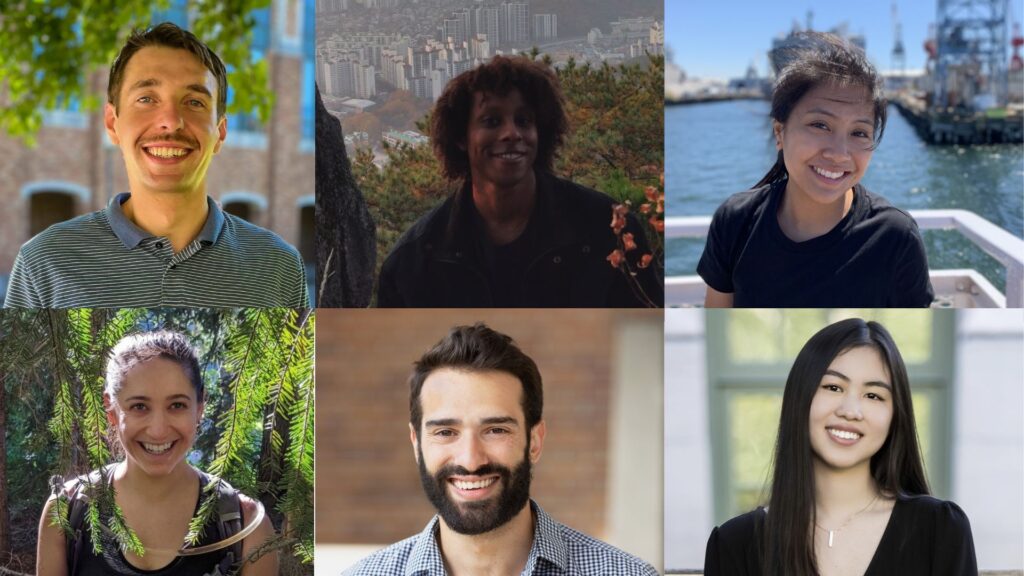 Japan, the Philippines and Israel are a few of the countries where University of Washington graduate students and alumni will be studying and working next year, with six students awarded Fulbright Fellowships for 2023.
The U.S. scholarship program is the largest international exchange opportunity in the country for students to pursue graduate study, advanced research and teaching.
This year's group of graduate students and alumni will be using their awards to study everything from Ukrainian refugee health experiences to multilingual elementary education to autonomous underwater vehicles (AUVs).
UW Graduate and professional students and alumni can apply for the Fulbright U.S. Student Program with support from the Graduate School Office of Fellowships & Awards. If you are interested in applying, please contact the Fulbright Program Adviser Michelle Sutton.
Meet this year's awardees: 
Jacob Beckert
Doctoral Student, Department of History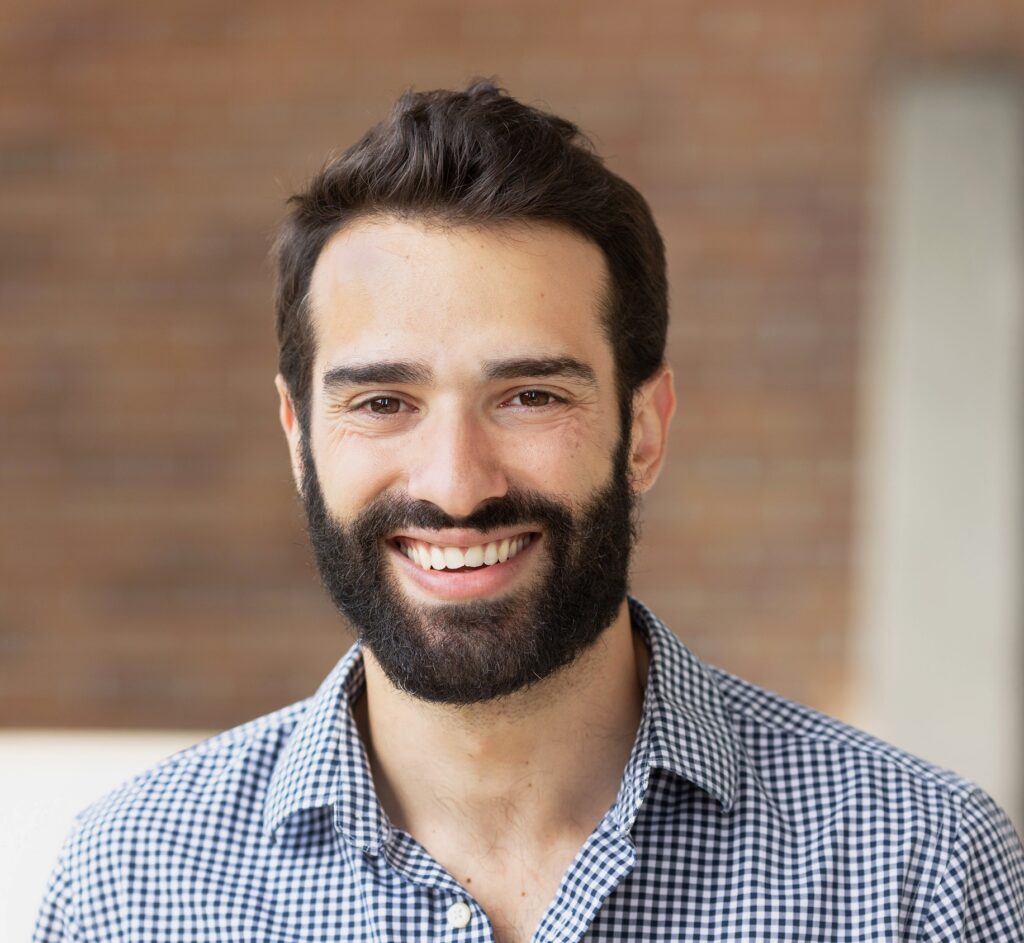 Jacob Beckert is a Ph.D. candidate from the Department of History and will be conducting research in Israel and Palestine related to his dissertation, "Profit in the Holy Land: American Capital and Development in Mandatory Palestine." His research focuses on the efforts of a group of American investors to utilize capitalist methods to promote Jewish settlement in Mandatory Palestine. Jacob will spend his time researching in Israeli archives, focusing on the effects of this investment, and the relationship between these investors and Jews and Arabs living in Palestine.
Since childhood, Jacob has held a strong interest in the history of Israel and Palestine.
His focus on American capitalist development in the region occurred during the first year of his Ph.D. when he found documents relating to a group of American investors pouring money into Palestine. He realized that despite the clear importance of the organization, virtually nothing had been written about them—and immediately knew he had found his dissertation topic.
He hopes to become a professor the future, specializing in the history of Israel and Palestine. While in Israel, Jacob will continue to expand his network of connections in the region and find additional ways to make a positive impact with his work.
Eliyah Omar
Doctoral Student, Sociocultural Anthropology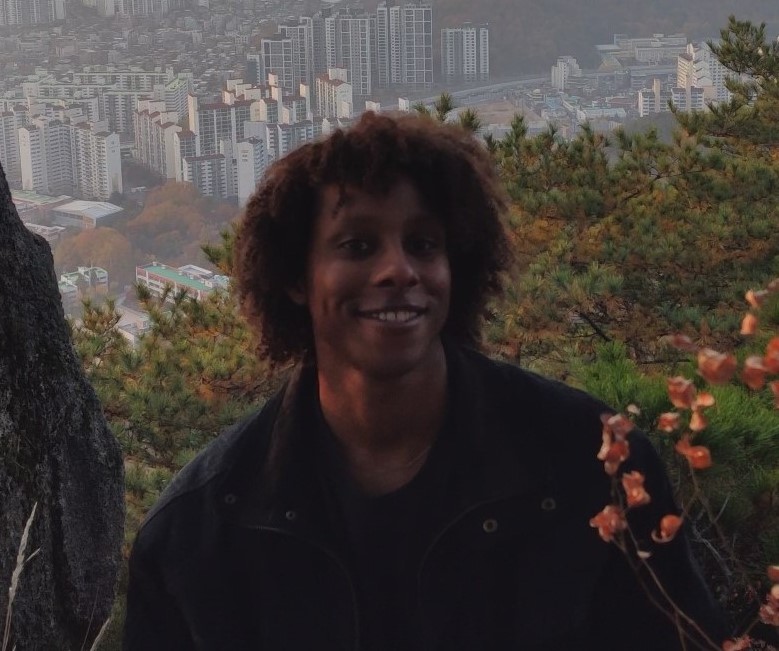 Eliyah Omar is a Ph.D. candidate in Sociocultural Anthropology and will spend his time researching digital popular culture and contemporary identity formation dynamics in Japan. Eliyah chose his research project because of his personal interest in popular culture, his background in Japanese studies and as an entry point to examine contemporary ways that people are navigating their existence and making sense of the world and their place in it.
As an anthropologist, it is fascinating for Eliyah to think of all the different ways reality can manifest for different people, and to reflect on the life factors which have led him to be the person he currently is. Many things go into determining an individual's existence and personal orientations, with cultural influence, individual choices and pure luck being a few factors.
While in Japan, Eliyah will learn from and collaborate with people in various locations across the country. He has planned many aspects of travels, but he is most looking forward to the unexpected adventures that can unfold.
His ultimate goal is to contribute to intercultural understanding, appreciation and respect through a career in anthropological research and professorship.
Rachel Shi
Master's student, Department of Bioengineering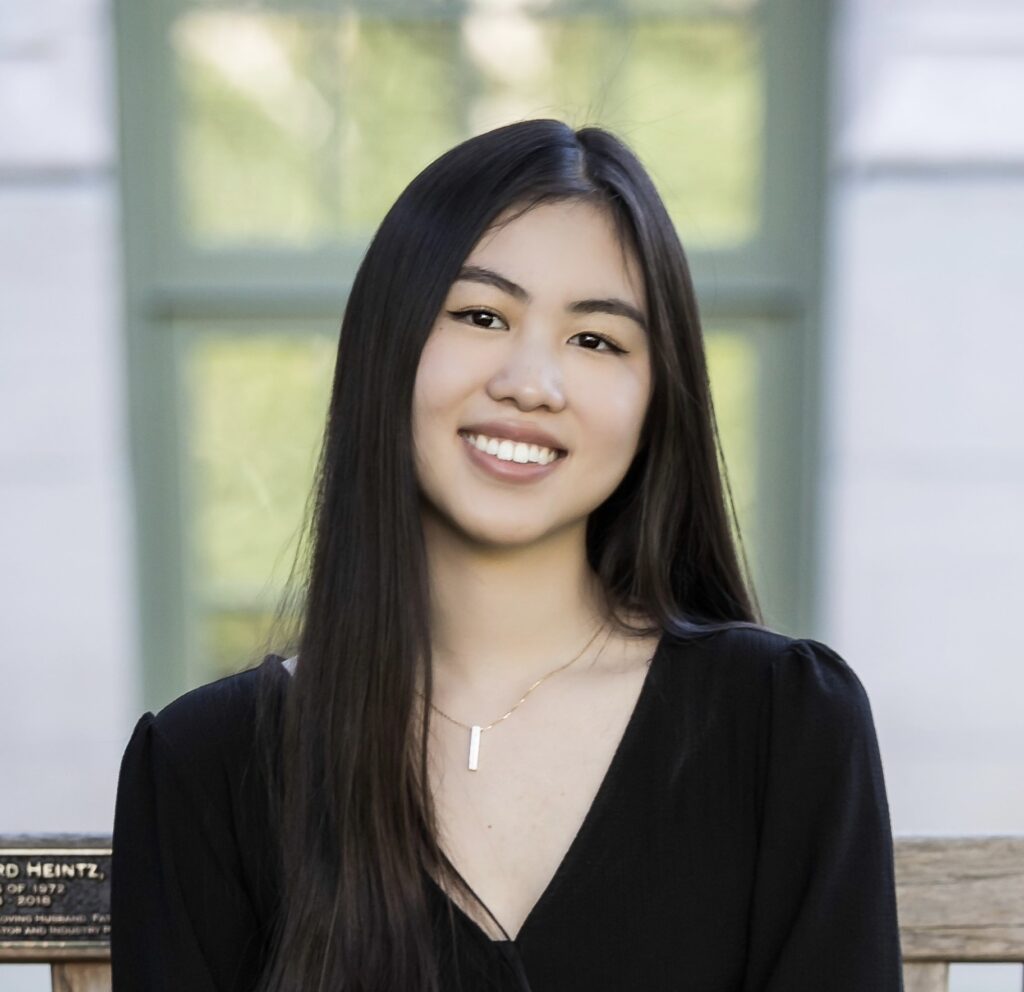 Rachel Shi is a current master's student in the Department of Bioengineering and will conduct research at the Max Planck Institute for Polymer Research (MPIP) in Germany. She will investigate biopolymer coatings for biomedical devices that minimize immunogenic responses, optimize device performance and can be sustainably synthesized and degraded.
The bioengineering program introduced her to using translational research to directly improve patient outcomes. Since 2020, Rachel has been working with Professor Buddy Ratner on developing polymeric materials for dialysis application and will be building upon her work in material design at the MPIP, while exploring new techniques and applications in medical coatings. On top of conducting her research, Rachel hopes to volunteer within the healthcare and education spaces.
This experience will give her a lens into the direct impacts of translational research on the medical field and provide a cross-cultural literacy that she can bring to her career as an aspiring physician.
Nicholas Andrews
Doctoral Student, Department of Aeronautics and Astronautics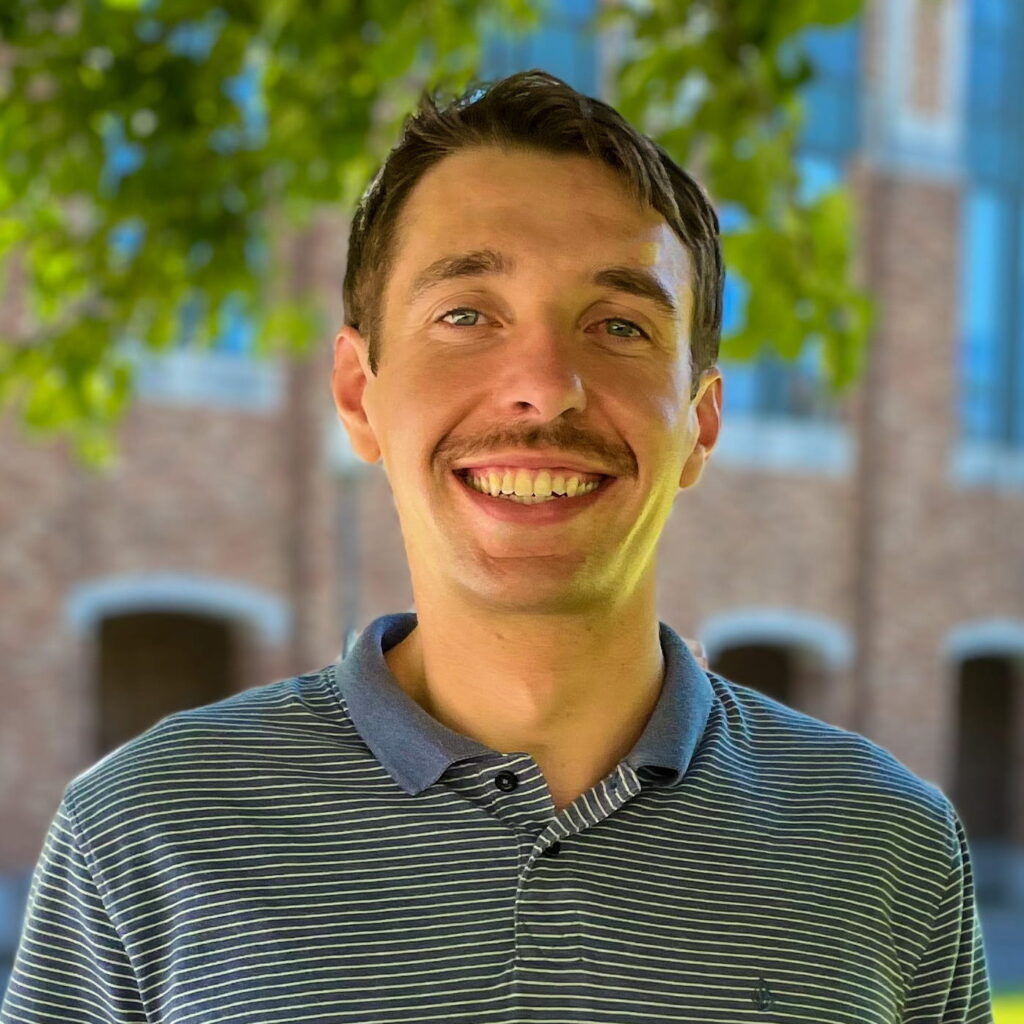 Nicholas Andrews will be at the Norwegian University of Science and Technology (NTNU) in Trondheim, Norway and advised by Professor Kristin Y. Pettersen. His research will develop and test control algorithms for a self-propelled, articulated and modular eel-inspired autonomous underwater vehicle (AUV) performing subsea inspection and intervention tasks. His research will use fundamental concepts from control theory, robotics and artificial intelligence to design algorithms that optimally orient the eel AUV to maximize its "observability" – a metric of the vehicle's perception that quantifies how useful its sensors are in providing situational awareness information. Maximizing the vehicle's perception will improve its robustness and efficiency in accomplishing tasks in variable ocean conditions. Although the eel AUV is the designated application of this research, the methodologies developed also apply to a large class of other vehicles as well.
Nicholas is currently a Ph.D. student in the Department of Aeronautics and Astronautics and has spent 3 years working on spacecraft mission design and analysis for Boeing in Southern California before coming to the University of Washington.
Nicholas has always been interested in underwater robotics because of the similar challenges that arise when designing autonomous vehicles to operate in these extreme environments. During the summer of 2022, he had the opportunity to participate in the VISIONS ten-day at-sea research expedition through the UW School of Oceanography.
Nicholas is looking forward to connecting with the Norwegian host community, contributing to exciting research and exploring the fjords. He is excited to immerse in Norwegian culture and make lifelong connections on the other side of the world.
After graduation, he wants to continue working on underwater and space robotics and would like a job that allows him to routinely travel or live abroad and collaborate with international researchers.
Camille Ungco
Doctoral Student, Literacy and Culture, UW College of Education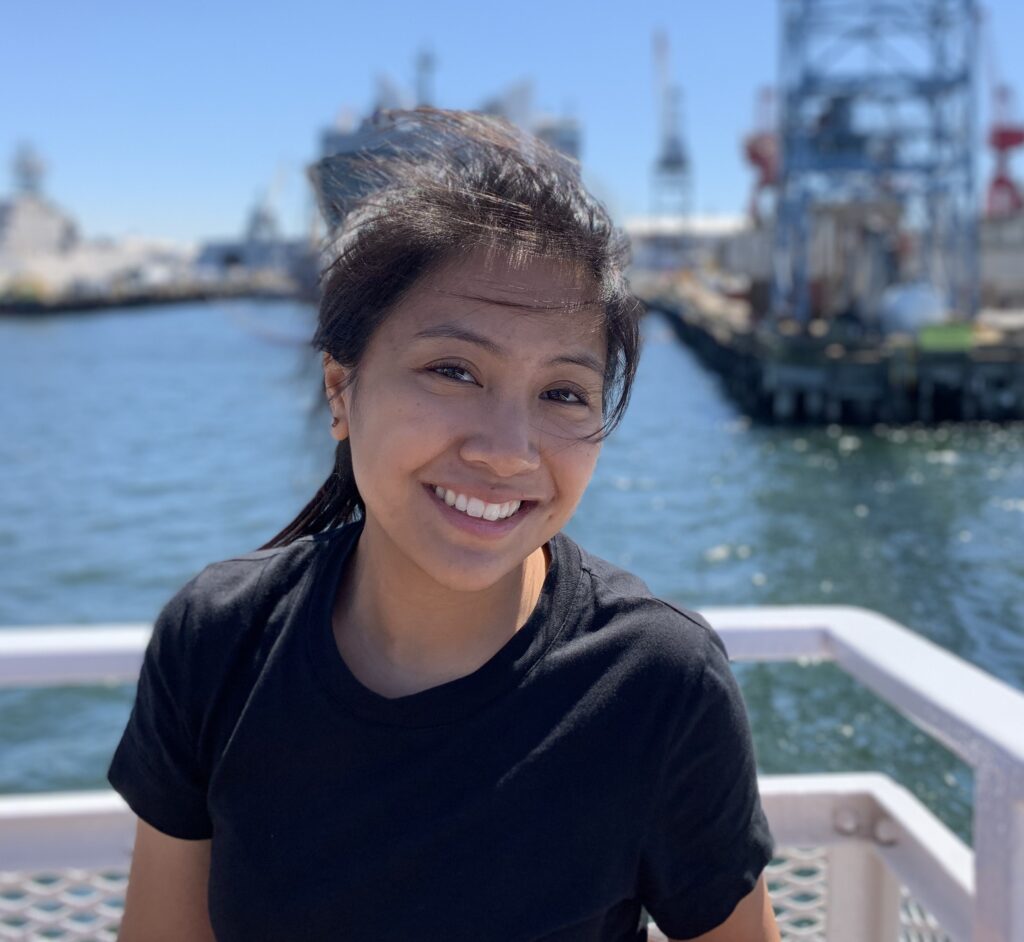 Camille will conduct research on teacher training for multilingual elementary education at the University of the Philippines-Diliman in Quezon City. She aims to learn how the Philippines, which is currently the only Southeast Asian country with a national policy on multilingual education, supports their pre-service teachers to sustain the Indigenous, local and national languages of the archipelago. 
Camille is currently a Ph.D. candidate in Language, Literacy and Culture at UW's College of Education. Prior to this, she was a 4th grade teacher in a Title I public school in Las Vegas, Nevada. Camille graduated with a master's in education from the University of Nevada-Las Vegas, where she focused on multilingual elementary curriculum and instruction.
During her own teacher preparation, she researched U.S. English language learner programs and investigated current and historic education policies that predominantly favored English-only, K-12th grade instruction. In her investigation, she found out that her own parents, who are both Filipino immigrants, were impacted by this. They were reluctant to teach Camille their Filipino languages because a teacher told her parents they couldn't understand her accent and advised her parents to stop using any foreign languages at home. While a former teacher's suggestion was meant to de-language Camille of her parents' mother tongues, it instead continues to fuel her current work as a doctoral candidate in multilingual teacher education with commitments to teaching, training future teachers and sustaining multilingual learning in U.S. classrooms and beyond.
Camille is looking forward to finally having a funded pathway back to her parents' homeland and also to finishing her doctoral degree and completing the last half of her dissertation research at her mother's own alma mater – the University of the Philippines-Diliman.
Camille will learn from university programs that train future teachers to sustain the various Filipino languages. She plans to utilize her learnings and maintain connections with UP-Diliman and Philippines-based multilingual educators as she completes her doctorate and apply for assistant professorships in multilingual teacher education in the United States.
Larisa Ozeryansky
Doctoral Student, Transnational Migrant Health and Global Governance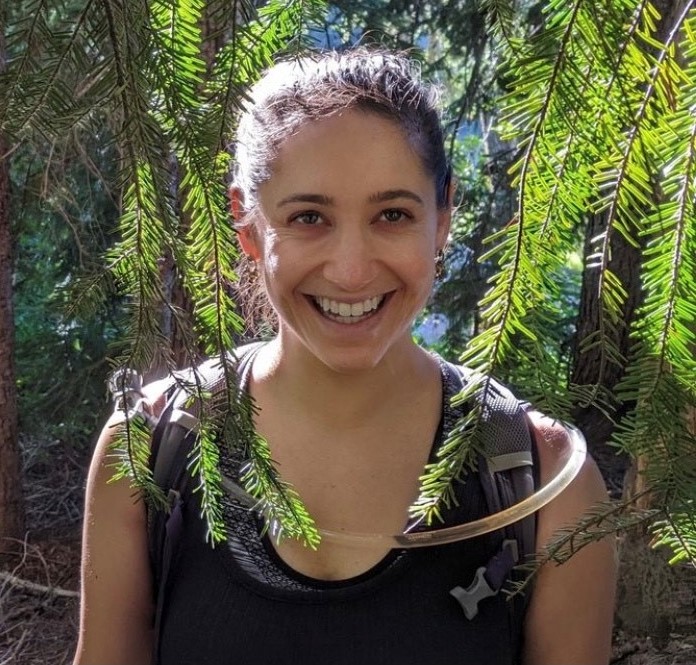 Larisa will be conducting research in Norway on health experiences with refugees from Ukraine. The health scope of this work includes aspects of belonging, identity, healthcare access and health perceptions and behaviors. There is also a large component of her research on the role of time and physicality in nature (such as hiking) on wellness, coping and refugee incorporation.
Over and over, Larisa felt like local culture and ways of being were being bulldozed to meet externally set goals. She wanted to study the way that society, culture and governance interacted to influence people's health experiences, and people forced to move across places with potentially very different cultures, languages, policies, etc. seemed to be a dynamic and important population to study. Larisa's family are also refugees, and life-long exposure to their stories and mediating life with aspects of a first-generation, American identity certainly made an impression on her about privilege and differential hardship and experience.
Larisa is eager to immerse in Norwegian and Scandinavian lifestyle, culture, egalitarian and gender-equal values and nature. Also, the way that refugees are accepted and supported in Norway is chief amongst her interests in terms of how the country treats humans and functions in community – she is looking forward to learning from these examples and bringing those lessons forward.
She hopes to continually improve on supportive programs and policies for refugees at a multi/trans-national level. This might look like applying research-based methodology at a think tank or other social-impact institution, or a more creative application.