---
China, Germany, Nigeria, and Sweden are just some of the countries where UW graduate students and alumni will be studying and working next year, as eight students were awarded Fulbright Fellowships for the 2020-2021 school year.
UW was named a top producer of Fulbright students and scholars last year, according to the Chronicle of Higher Education. This year's group of graduate students and alumni will be using their awards to study everything from women's reproductive health to flood hazards to Chinese science fiction.
UW Graduate and professional students and alumni can apply for the Fulbright U.S. Student Program with support from the Graduate School Office of Fellowships & Awards. If you are interested in applying, please contact Fulbright Program Adviser Michelle Sutton: gradappt@uw.edu.
Meet this year's awardees:
Shelby Ahrendt
Doctoral student, Department of Civil & Environmental Engineering
Award to conduct dissertation work on flood management in the Netherlands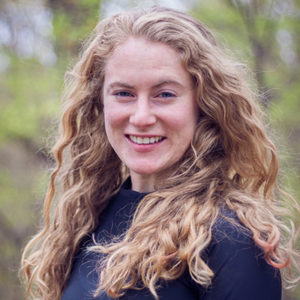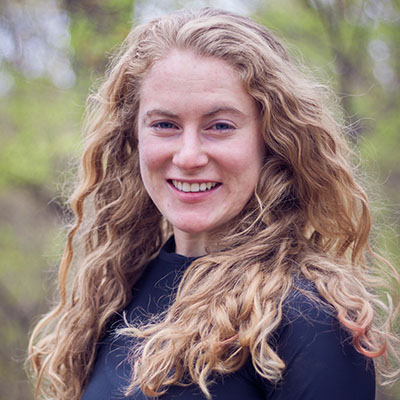 Shelby Ahrendt spent her childhood canoeing the network of lakes and rivers that straddle the US-Canadian border in a remote region of northern Minnesota. Her family, which ran a small canoe-outfitting business, taught Ahrendt the importance of protecting the waterways. Still, she learned quickly that humans and water often lack a symbiotic relationship: sea levels threaten coastal cities and floods and droughts are increasingly destructive.
Understanding these water-related challenges drove Ahrendt to pursue a doctoral degree in civil engineering as well as the Fulbright research project. Ahrendt will be conducting dissertation work in the Netherlands through a special award: the Fulbright/NAF (Netherland-American Foundation) Flood Management Award. Ahrendt will collaborate with a team of researchers at TUDelft (the Delft University of Technology) to investigate how flood-hazard is affected when rivers change shape, and will use the results of this research to inform flood-predictions around Seattle and the Pacific Northwest.
"I'm honored to receive Fulbright funding to conduct a research project in the Netherlands where I will study how flood hazard is affected when rivers are changing shape," Ahrendt said. "Researchers at my collaborating institution, TUDelft, are leaders in the field of fluid mechanics and flood modeling and I'm excited to engage with their expertise in this endeavor. I look forward to using the results as part of my Civil Engineering PhD to inform flood-safety in the regions around Seattle and the Pacific Northwest."
Ahrendt received a bachelor's degree in physics and studio art from St. Olaf College, then worked as a groundwater modeler at the Illinois State Water Survey to develop a method that would provide farmers with aquifer predictions in real-time. In 2018, Ahrendt joined a team of researchers at the University of Washington studying the impacts of sediment on river-flooding in the Pacific Northwest.
Helen K. Thomas
'16 graduate, Master of Arts in Cultural Studies at UW Bothell
Award to conduct research on using literature to cultivate empowerment and global citizenship in girls in Nigeria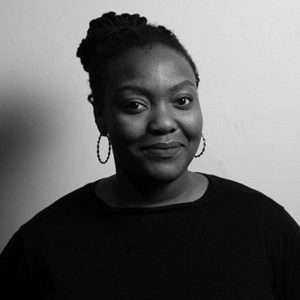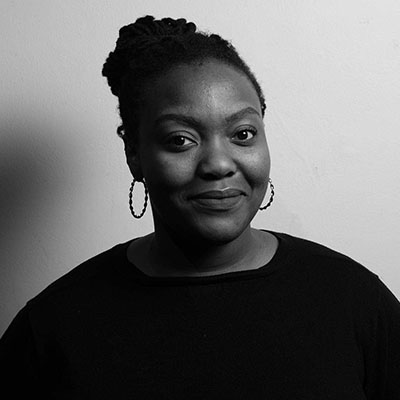 Helen K. Thomas' interest in representation in storytelling grew out of her history as a voracious adolescent reader, a teenage community theater actor, and a burgeoning young adult (YA) fiction writer during her senior year as an English major at Spelman College. While in graduate school at University of Washington Bothell, she examined her artistic practice of fiction writing through an academic lens by delving into research on YA novels featuring POC protagonists and the shifting perceptions these books engender in teen readers.
After graduate school, Thomas served as the Communications Manager at both the Northwest African American Museum and Central District Forum for Arts & Ideas, where she continued to utilize storytelling as a tool to promote the multidisciplinary works of black artists from across the Diaspora. She has had the honor of volunteering as an Adult Ally at Powerful Voices and as a mentor at Young Women Empowered, two dynamic community organizations dedicated to providing social justice centered leadership programming for POC, immigrant, low-income girls* in Washington State. Thomas, who is working on her first YA novel, was recently part of the inaugural Tin House YA Fiction Workshop and is currently a 2020 Jack Straw Writers Fellow.
During her Fulbright Research Fellowship, she will conduct reading circles with teen girls in order to explore the efficacy of using young adult novels featuring black girl protagonists as an alternative, humanities-centered intervention toward empowering and increasing a sense of global citizenship. Her goal is to develop and disseminate a progressive, evidence-based curriculum as well as provide training to interested local teachers, librarians, and organization leaders.
Hannah VanBenschoten
Doctoral student, Department of Bioengineering
Award to conduct drug delivery research related to reproductive health in Sweden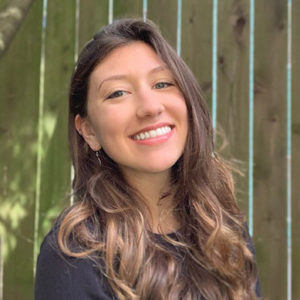 Growing up in a family of engineers, Hannah VanBenschoten always knew she wanted to pursue an academic path that employed technical solutions to make a difference in people's lives. As an undergraduate studying Biomedical Engineering at Boston University, VanBenschoten was interested in the issue of equity when it comes to health, particularly equitable investment in medical innovation for conditions that affect underserved and marginalized populations.
One field VanBenschoten felt particularly drawn to was reproductive health. VanBenschoten worked with NARAL Pro-Choice Massachusetts to help form a Reproductive Rights and Policy Advocates Club at BU. Canvassing for pro-choice candidates, especially around the time of the 2016 election, highlighted to VanBenschoten the significance of working to ensure both political and biomedical commitment to women's health and reproductive freedom.
Pursuing a Ph.D. in Bioengineering at UW, VanBenschoten felt lucky to join a research group that marries her technical interests, specifically biomaterials and drug delivery, with a broader aim of designing tools for contraception and STI prevention. VanBenschoten's work so far has been focused on developing biodegradable polyester nano fibers that offer tunable release of contraceptive agents to mucosal surfaces within the female reproductive tract. VanBenschoten is excited to continue related research during her Fulbright grant through a collaboration with a group at the Karolinska Institute in Stockholm, where she will work on developing a simplified drug delivery system for pharmacologically mediated abortion.
"I am incredibly honored and excited to travel to Sweden, where I will research a new drug delivery modality designed to simplify the current medical abortion protocol that was originally developed there," VanBenschoten said. "I am looking forward to undertaking this project in collaboration with a research group at the World Health Organization Center in Stockholm that seeks to understand and improve immigrant and refugee women's experiences with abortion. Ultimately, I hope this opportunity will contribute to my Ph.D. in Bioengineering focused on expanding family planning options for women in high need and at-risk groups."
Richard Boyechko
Doctoral student, Cinema and Media Studies
Award to conduct dissertation research on the rise in popularity of Chinese science fiction literature in Chengdu, China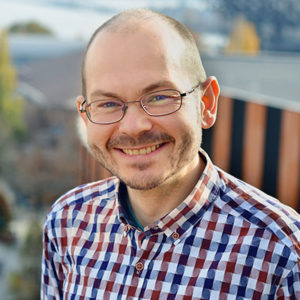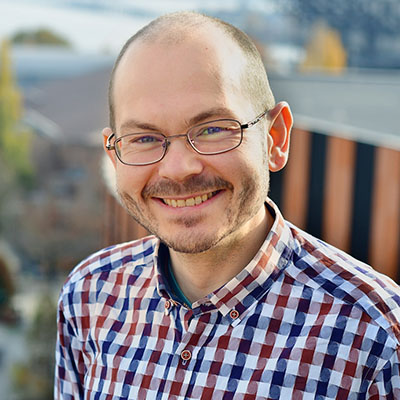 Richard Boyechko was born and grew up in Western Ukraine during the breakup of the Soviet Union. After coming to the United States as a teenager in the late 1990s, his family's first years in the country were dominated by a struggle to learn their new language while trying to make ends meet on the meager wages from immigrant-friendly jobs. As a first-generation college student, Boyechko describes his undergraduate education as "rocky," beginning at a community college and continuing at Portland State University, eventually resulting in a bachelor's degree in English and Chinese literatures. In his time at PSU, Boyechko took part in the Ronald E. McNair Scholars Program, which encouraged and prepared him to pursue a doctoral degree.
Studying at UW since 2013, Boyechko is now writing his dissertation on contemporary works of science fiction from Russia, China, and Korea that explore what it means for people to live in densely populated, tight quarters on an increasingly damaged planet. During his Fulbright research project in northwest China, Boyechko plans to interview authors, publishers, and fans of science fiction to better understand how people connected with that subculture in China engage with the questions of modernity and technological development. Boyechko sees science fiction as a genre which both embraces and problematizes these ideas, therefore offering a way to examine what we value as a civilization.
Boyechko views the Fulbright award as an opportunity to strengthen the crucial connections across the globe during this grief-stricken time of the pandemic that is ruthlessly showing how fragile society is and how dependent people are on each other, both as humans and as inhabitants of a planet shared with other living beings.
Abigail Link
Doctoral student, School of Nursing
Awarded the Fulbright-Fogarty Award in Public Health to conduct research on the prevalence of meningitis in rural northern Uganda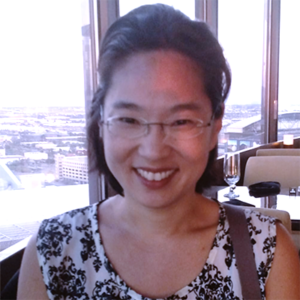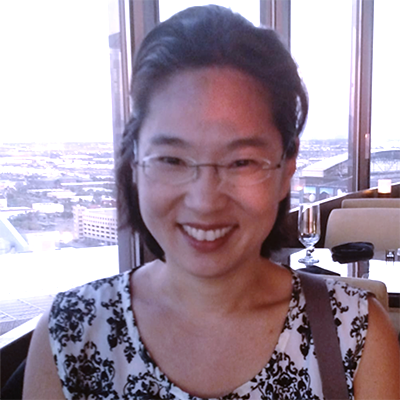 Abigail Link's passion for global health began in 2000 after being confronted by the tragic but preventable effects of polio, manifested by the withered limbs of people in the streets of Fortaleza, Brazil. This connection to help improve the health of people where the greatest health care needs exist brought her to Uganda in 2016 through the Global Health Service Partnership, implemented through Peace Corps and SEED Global Health. While teaching midwifery students she found her passion for teaching and the sustainable impact teaching and research can bring for future leaders in nursing and midwifery.
This experience inspired Link to pursue a Ph.D. in nursing at UW, and her dissertation research has brought her back to the place where her inspiration began: Uganda. She is humbled and honored by this opportunity to become a Fulbright scholar and is excited to be able continue her program of research.
During her Fulbright year, Link plans to perform secondary data analysis to assess the prevalence of meningitis in rural northern Uganda. The purpose of this research is to understand the burden of this disease and the experiences that patients and providers have regarding the care and treatment in order to improve meningitis care and mortality outcomes. She hopes the findings will provide evidence of the importance of preventing and treating this disease though access to interventions such as diagnostics, treatments, and preventative measures through meningococcal vaccines and cryptococcal screening to prevent unnecessary disease and death.
Saranda Ross
'19 graduate of UW School of Law
Award to conduct research on solutions to environment-related food insecurity in Brazil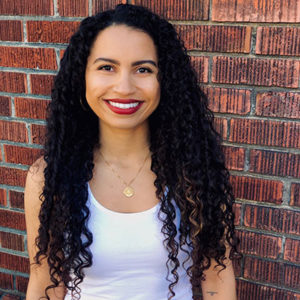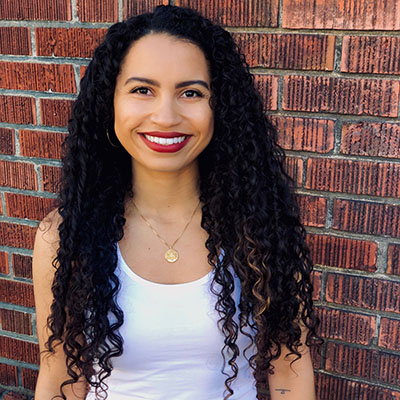 A Tacoma native, Saranda Ross is a 2019 UW Law graduate and licensed attorney who has received a Fulbright Scholarship to conduct fieldwork in Brazil. Fluent in Portuguese, Ross will work with underserved communities in Brazil to advance equal access to food justice. Her project focuses on legislative and sociopolitical solutions to environment-related food insecurity including availability, access, utilization, and stability of resources.
Ross is well-prepared for the challenges she will face in completing her nine-month project. While she earned her bachelor's degree in communications and human rights from UW Tacoma, she also volunteered offering civil legal aid services at Tacoma Pro Bono. She then lived in Buenos Aires, Argentina, where she studied Spanish and volunteered for a local environmental organization. During law school, Ross received a FLAS fellowship to study Portuguese and international law, and was also a Senior Managing Editor on the Washington International Law Journal. In addition to working at a civil litigation law firm during her 1L and 2L summers, she received funding from a second FLAS fellowship to continue her Portuguese studies in Lisbon, Portugal.
Currently, Ross is a law clerk at the Washington State Court of Appeals, a volunteer attorney for Tacoma Pro Bono, a board member in two legal minority associations, and a professional mentor to pre-law students. In her free time, she trains in Muay Thai, worships the moon, and binge-reads post-apocalyptic novels.
Laurel Morgan Miller Marsh
Doctoral student in the Department of Mechanical Engineering
Award to conduct dissertation research on flow-diverting stents and their use to treat cerebral aneurysms in Germany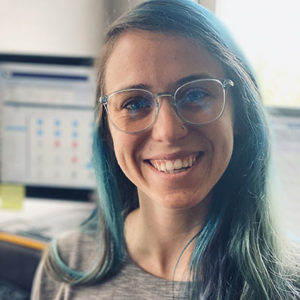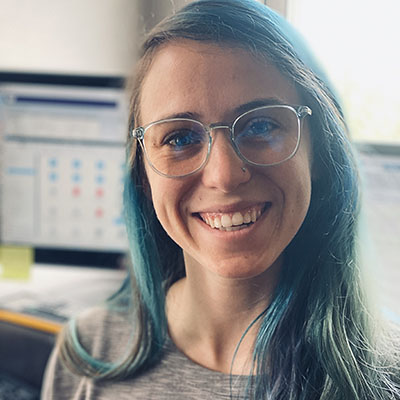 Laurel Marsh's upbringing near the campus of Mississippi State University not only inspired her to attend the Mississippi School for Mathematics and Science but also became an important aspect of her academic path when she began working with inertial measurement units on model rockets in the Aerospace Engineering department during her senior year of high school. When she was not planning space missions for her undergraduate coursework, you could find her working with many STEM camps and competitions similar to the ones that had fostered her love of learning as a young student, including I Am Girl and B.E.S.T robotics. In the summer of 2014, she was selected for a NASA internship where she found the challenge of coordinating interdisciplinary teams toward a common goal appealing.
As a doctoral student at the University of Washington, Marsh is working on a collaborative project with the Multiphase Flow and Cardiovascular Lab and the Stroke and Applied NeuroScience Center. The field of cerebrovascular engineering provides her with the opportunity to work with different groups through projects which melds science and medicine. Marsh is now excited and grateful for the opportunity to broaden her collaborative efforts with a team of engineers and clinicians in her host country of Germany, studying the effects of treatments for brain aneurysms and immersing herself in the culture along the way. She also intends to engage with the local community via participation in outreach events, as well as an English week at surrounding schools. Her hopes for the next year are to learn more about detecting specific aneurysm features, to develop her pre-existing skills in computationally modeling cerebrovascular flow, and to give back and help others during her year as a Fulbright scholar and onwards throughout her career.
"Eager to work with yet another amazing team of engineers and clinicians, I can't wait to call Germany home for 2021!" Marsh said. "I am so excited to participate in the Fulbright program as its emphasis is on global collaborative studies, and throughout my research I've seen the growing need for working together towards a better, mutual understanding of the problems at hand."
Ross Henderson
Doctoral student in the Asian Languages and Literature Department
Award to conduct dissertation research in Japan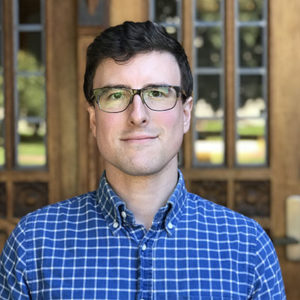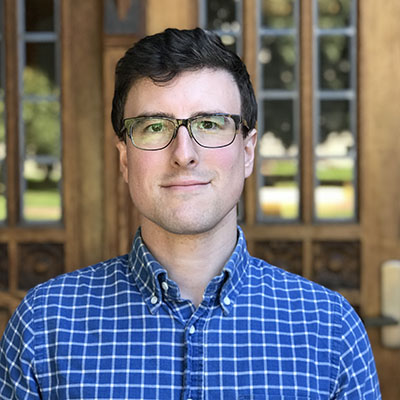 Ross Henderson is a Seattle native studying Classical and Medieval Japanese literature in the Department of Asian Languages & Literature. He began studying the Japanese language as a teenager in the Seattle Public Schools and has yet to stop. He attended Earlham College in Indiana, spending his junior year at Waseda University in Tokyo. Graduating just months after the devastating earthquake and tsunami of March 11, 2011, Henderson spent two years teaching English in Iwate Prefecture, one of the areas most seriously affected by the disaster.
In a transformative seminar on the celebrated romance, The Tale of Genji, held at Waseda, Henderson fell in love with the world of the Japanese court as reflected in Japanese poetry. A month spent in a Zen monastery during this same period confirmed an interest in the intersection of religion and cultural practice which continues to inform his work.
Since returning to Seattle for graduate work, Henderson's studies have focused on the literature of the 13th and 14th centuries, from the collecting of court verse as the great age of the imperial court came to a close, to the aesthetic self-making of the warrior class that rose to take the reigns of power.
Henderson will use his Fulbright Research Fellowship to study the poetry of learned Rinzai Zen monks resident in the state-sponsored monastic network collectively called the "Five Mountains." Close to offices of institutional power and engaged as quasi-ambassadors for the shogun in his attempt to establish trade relations with China, the art of these cloistered poets shines a light on the function of cultural exchange in diplomacy in ways still relevant today.