Four UW graduate students received Fulbright Fellowships for the 2021-2022 year, with awards to teach and conduct research in Taiwan, Israel, Portugal and Nepal.
Bringing their expertise in bioengineering, education, immunity and epidemiology, the UW awardees look forward to learning from and working with their new institutions.
During the 2020-2021 academic year, the UW was named a top Fulbright producer. The Fulbright awards this year were especially competitive, with limited spots caused by the pandemic.
UW graduate and professional students and alumni can apply for the Fulbright U.S. Student Program with support from the Graduate School Office of Fellowships & Awards. If you are interested in applying, please contact Fulbright Program Adviser Michelle Sutton: gradappt@uw.edu.
Meet this year's awardees:
Sarah Philo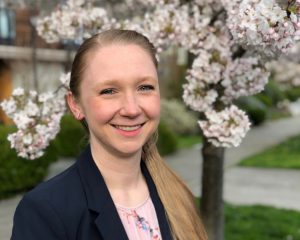 Doctoral student, Environmental & Occupational Health Sciences
Award to conduct research on antimicrobial resistance genes in the environment in Portugal
Sarah Philo was born and raised in southeast Michigan where her love for nature and science bloomed. She completed her undergraduate studies at the University of Notre Dame, where she determined the ideal way to use science to better the world was to pursue further training in global health.
As a result, Philo received a master's in Global Health from Duke University. While at Duke, she became fully engaged with One Health, a scientific movement to expand understanding of the interconnection between human, animal, and environmental health. The importance of One Health has been underscored by recent pandemics fueled by zoonotic viruses. Philo applied One Health concepts while conducting her master's research in Sibu, Malaysia. There, she studied the relationship between gastroenteritis in children and the prevalence of norovirus in stool samples collected from swine farms.
Since Philo started her Ph.D. in Environmental and Occupational Hygiene at the University of Washington, her research has been primarily focused on method evaluation and development for wastewater surveillance of SARS-CoV-2. She has also had the opportunity to serve as a TA for a handful of undergraduate and graduate courses.
Philo is excited to continue a year of her Ph.D. conducting research in Lisbon, Portugal. She plans to put the lessons of the pandemic to further use by investigating the prevalence of antimicrobial resistant bacteria in diverse environmental water systems. These systems will include urban, rural, and hospital wastewater from different regions of Portugal. She hopes that this breadth of research will equip her to help mitigate future health crises.
"Being a recipient of a Fulbright award is an incredible honor because I have the opportunity to not only study under fantastic scientists, but also to push my boundaries," Philo said. "I'm excited to learn about Portuguese culture and to be a representative of UW."
Minh Nguyen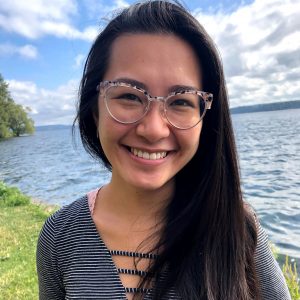 Master in Teaching Certificate, alumna '20
Award for English Teaching Assistantship in Taiwan
Minh Anh Nguyen was born in Vietnam, and immigrated to Portland, Oregon, when she was 9 years old. She is a first-generation college student, and a recipient of the Jack Kent Cooke scholarship and the Gates Millennium Scholarship. During her undergraduate studies at Yale University, she struggled academically and started to notice the stark difference between her large public high school education and her peers' private education. This sparked her interest in education and directed her major in political science with a focus on education policy.
While studying abroad with SIT Comparative Education Program in Chile and Argentina, she interviewed students, teachers, and community members to compare how each country teaches its history of dictatorships. After returning to the US, she extended this project by focusing her senior thesis on examining the relationship between civic education and civic participation in young adults.
Nguyen earned her Master in Teaching Certificate through the U-ACT program at UW. She currently teaches sixth-grade math at Rainier Prep Middle School. As a math teacher, she strives to help students connect the math they learn in the classroom to their daily lives and to use math to understand social injustices.
Through the Fulbright English Teaching Assistantship in Taipei, Taiwan, she will work with local teachers to teach English to middle school students.
"I look forward to learning about the Taiwanese education system through immersion and collaboration with the local community, and on a more personal level, I am excited for the opportunity to learn Mandarin, and to further explore my Asian American identity," she said.
Upon returning to the US after the Fulbright ETA, she will pursue a Master of Education in International Education Policy and Management at the Peabody College of Education at Vanderbilt University. She hopes to combine her experiences in the classroom and in different education systems around the world to examine how the US educational system can best support its diverse population of teachers and students.
Kathleen Abadie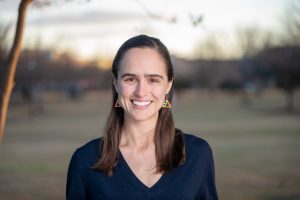 Doctoral student, Department of Bioengineering
Award to conduct research on immune cell dynamics in solid tumors to advance cancer immunotherapy in Israel
Kathleen Abadie loves immune cells. As a Ph.D. student studying T cell fate decisions, she is continually amazed at their ability to mount rapid, sensitive, and specific attacks against immune challenges and humbled by their potential to fight disease when properly harnessed.
Abadie first became enthralled with biological systems as a chemical engineering student at Rice University. She realized that the chemical reactors she modeled for classes were not so different from the complex cellular systems she studied as an undergraduate researcher at the Baylor College of Medicine next door, with each utilizing feedback control to respond to inputs and regulate outputs.
Through work in early translational research at Celgene (now Bristol Myers Squibb) and pharmaceutical development at Genentech, Abadie grew to appreciate the potential for scientific discovery to bring better therapies to patients as well as the massive engineering feat required to transform discoveries into drugs. She became specifically interested in drugs that leverage the immune system to fight disease, termed immunotherapies.
She came to graduate school in the Kueh Lab in the Department of Bioengineering to study how immune cells respond to signals to coordinate rapid and effective responses to pathogens and other threats, such as cancer. Better understanding these mechanisms will enable more rational engineering of immunotherapies.
During her Fulbright Fellowship at the Weizmann Institute in Israel, she will work in a genomics technology development lab to build new tools to measure behavior of immune cells in solid tumors.
"I am honored to receive a Fulbright award and extremely grateful for the opportunity to work at the intersection of genomics and immunology in the Amit lab at the Weizmann Institute," Abadie said. "I'm also excited to experience scientific research from a cultural perspective different from my own. I know this experience will make me a better scientist and a better person."
Christina Park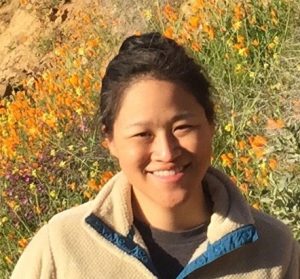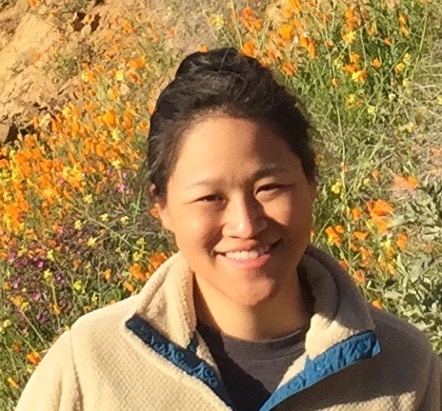 Doctoral student, Department of Epidemiology
Awarded the Fulbright-Fogarty Fellowship in Public Health to conduct research on blood pressure control using mobile health technology in Nepal
Christina Park is a student in the Ph.D. program in Epidemiology in the School of Public Health. She is studying the long-term consequences of high blood pressure in older adults. Her interest in improving the prevention and management of cardiovascular risk factors, especially untreated high blood, pressure started after her father suffered a stroke.
As a Fulbright-Fogarty fellow, Park plans to contribute to efforts to reduce the burden of uncontrolled hypertension and related cardiovascular diseases in Nepal with the use of mobile health technology. The goal of her proposed study is to fill the gaps in understanding of cardiovascular risk factors including hypertension among Nepalese adults. Her project will be integrated into a larger study involving the use of a mobile application system for the self-management of diabetes and control of hypertension in Nepal led by UW Epidemiology Ph.D. graduates who are now faculty at Dhulikhel Hospital, Kathmandu University School of Medical Sciences.
"I am honored to be named a Fulbright-Fogarty fellow and grateful for the opportunity to not only conduct research in Nepal but also learn the history, language and culture of Nepal," Park said.
Currently, Park is working as a graduate research assistant in a NIH-funded research project about the effects of air pollution and neighborhood social environment on the risk of Alzheimer's disease led by faculty at UW and the University of Montana. Prior to matriculating at UW, she worked as a research assistant in a nephrology research group at the University of California, Irvine, where she also earned an MPH degree. She completed her undergraduate studies at the University of California, Berkeley.