Growing up, Jay Cunningham was always interested in technology, but his family could never afford the latest gadgets. Instead, he would watch product reviews on YouTube and dream of a future where he could build the technology that captivated him. During high school, an encounter with Amazon's Alexa failing to understand his dialect and accent made him realize the promises of tech weren't all-inclusive.
"I'm from a Black southern town in rural Mississippi. People who make AI technology don't look or sound like me when they talk. So how is Alexa supposed to know what I ask?" Jay says.
During his undergraduate career at the University of Alabama, Jay studied computer science and interned in software engineering and product management at Lockheed Martin, Oracle and Meta. Jay became interested in human-computer interaction as an undergraduate research assistant in the Human-Technology Interaction Lab (HTIL), where he examined people's perceptions and comfort with robots. This newfound fascination marked a turning point, pushing him to consider a future he had never envisioned—pursuing a Ph.D. and eventually leading him to the Human Centered Design Engineering (HCDE) program at the University of Washington.
Interactions with AI
Jay is now a fifth-year Ph.D. candidate whose doctoral research spans critical computing and technology practices. He applies human-centered design methods to understand and address technology's role in racial equity and social justice. Jay is dedicated to promoting responsibility and fairness in artificial intelligence and machine learning systems, data science and human-computer interaction.
"Black and African American English speakers typically have a much harder time interacting with language technologies like voice assistance and transcription, or even speech-to-text," Jay says.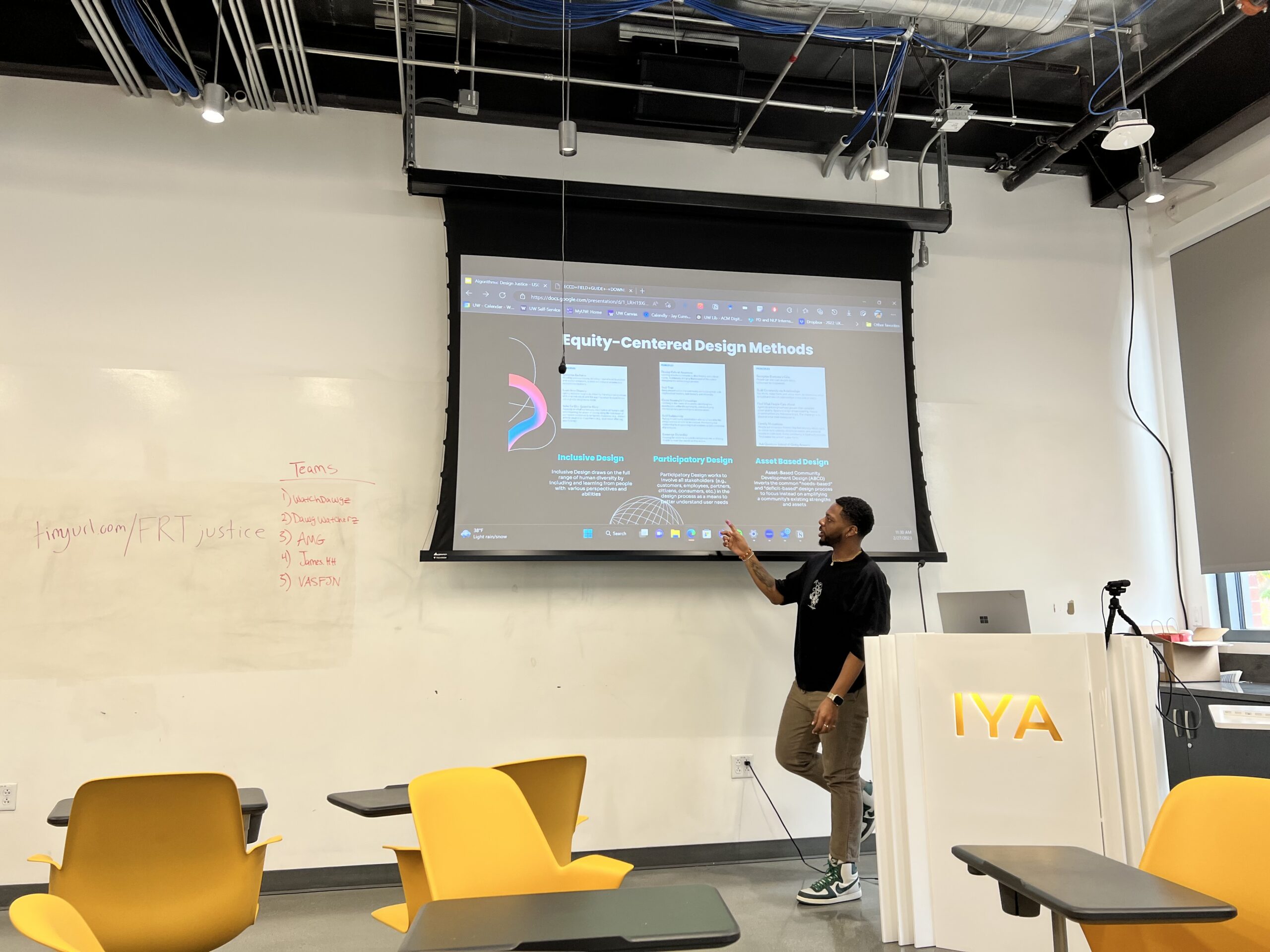 Jay's current research looks at advancing equitable speech recognition through community-based research approaches. He's partnering with local Black community organizations to address speakers' disparities in utilizing language recognition software and devices.
Throughout his academic and professional career, Jay has noted the lack of representation among historically marginalized people who occupy engineering spaces. Jay is the first African American man in the HCDE Ph.D. program and has supported the department's mission to attract more underrepresented students and faculty. Now, HCDE boasts a record number of Black graduate students, in part due to the advocacy and service that Jay has contributed to in the program's commitment to equity.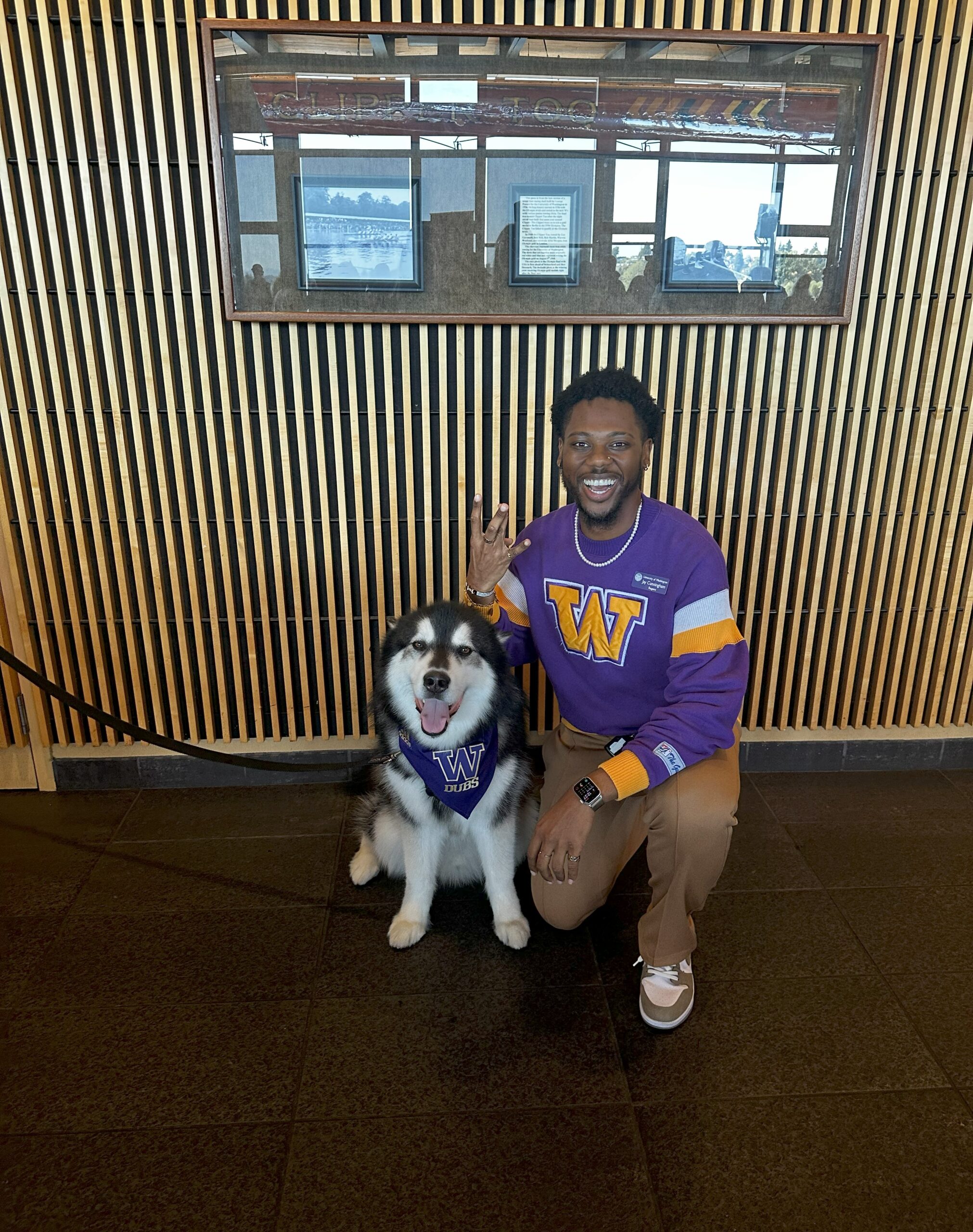 Impact at UW
As a fifth-year Ph.D. candidate, Jay has had many mentors and aims to pay it forward for others like him in engineering and throughout the Seattle community. Jay has been a part of many student organizations on campus like NSBE and AVELA. In addition, he is mentoring five undergraduate students through research programs like LSAMP and WA Space Grant. He regularly volunteers with Black community organizations and programs that mentor African American students in Seattle Public Schools.
"I'm intentional in finding ways to provide mentorship because it's not always apparent where students can find support," he says.
As a graduate student researcher, Jay has made significant industry contributions as an intern at Google's People + AI, Apple Human-centered AI/ML, and Microsoft Research Fairness in AI. In his inaugural year at the UW, he received the Graduate Student Excellence & Equity (GSEE) Award for his significant contributions to conference research. This accolade marked the beginning of Jay's engagement with GSEE, leading him to connect with the GEM National Consortium. This organization cultivates pathways for Black students venturing into STEM related fields. Jay's affiliation with the Consortium and matching GSEE- funds provided invaluable support for his academic journey. Most recently, he received the Bonderman Travel Fellowship.
In 2023, Jay shows no signs of slowing down. The Washington State Governor recently appointed him to serve on this year's UW Board of Regents. The University of Washington Board of Regents governs and stewards the university in succession to alumni and for the benefit of present and future alumni of the State of Washington, as provided by statute. Being part of the UW community for nearly four years as a student, mentor, instructor, and advocate for more diversity on campus, Jay plans to bring a compounding student perspective to the board.
"I have made Seattle my home and have dedicated myself to leaving the university better than how I came in," Jay says.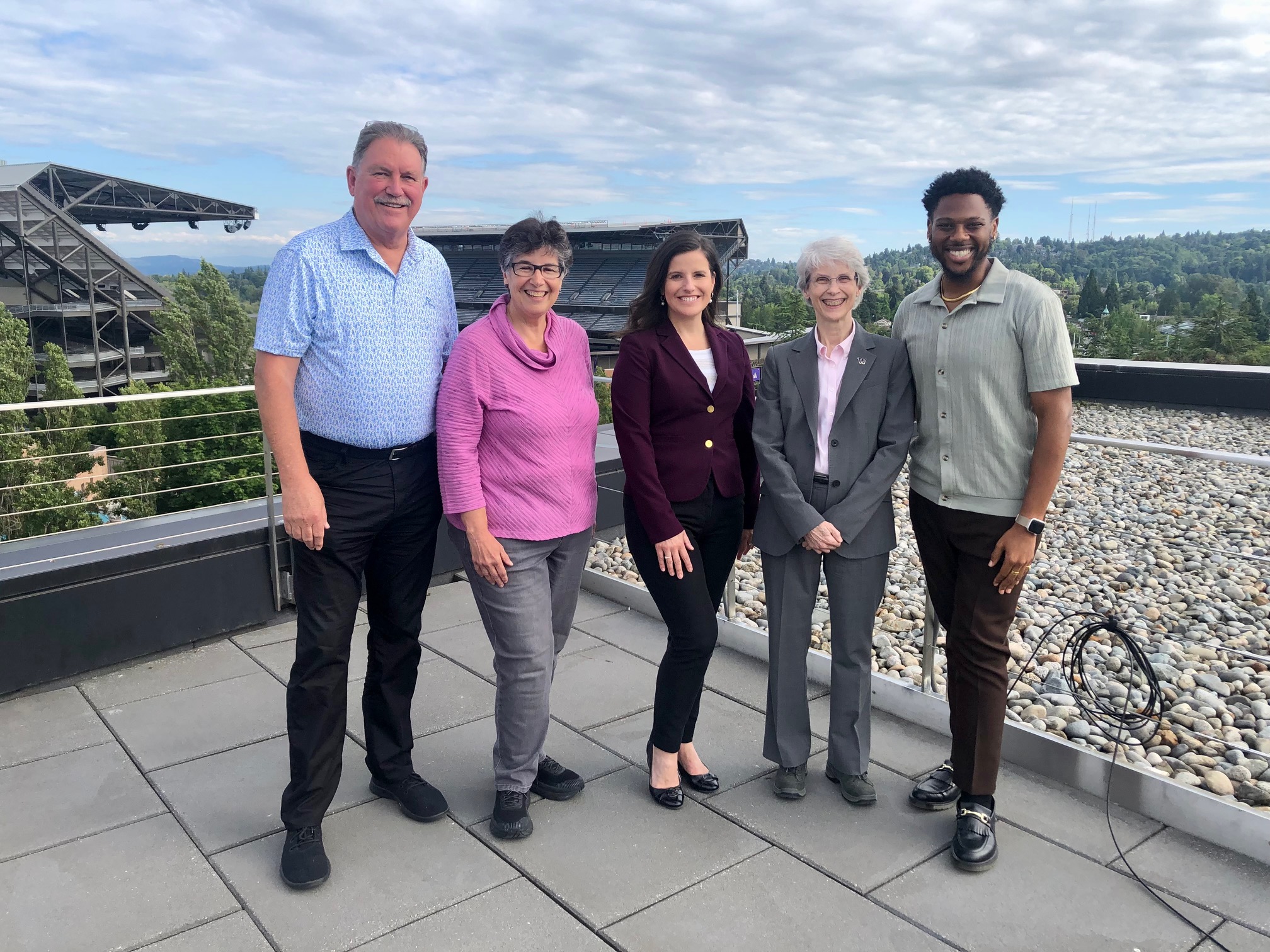 After UW  
After graduation, Jay hopes to continue conducting research and innovation related to technology, justice, fairness and social good—with a particular emphasis on addressing the marginalization of overlooked groups due to bias in AI and data. Overall, he envisions a future where technology has sustained positive community impact.
His long-term goal is for the public to understand and advocate for technology that aligns with their needs and values, even if they are not experts in the field. For Jay, ethical technological development and responsible implementation has the potential to shape a more equitable and empathetic future.
"Service and research are my muse. I always want a foot in research and innovation, but I also love community work. I do not think that will ever stop," he says.
By Tatiana Rodriguez, UW Graduate School
Published on September 13, 2023