How can learning and identity development combat spatial oppression?
How can we improve mobility for children with cerebral palsy?
How can we center disabled experiences to take up Disability Justice in school curricula?
The 2022 Gatzert Child Welfare Fellows are seeking answers to these questions through their dissertation research. The Gatzert Child Welfare Fellowship is a one-quarter fellowship awarded to UW Ph.D. candidates writing dissertations that contribute to the lives of children with disabilities.
Meet the 2022 fellows…
Kaleb Germinaro
Learning Sciences
"Holding and Making Space Through Learning and Identity Development"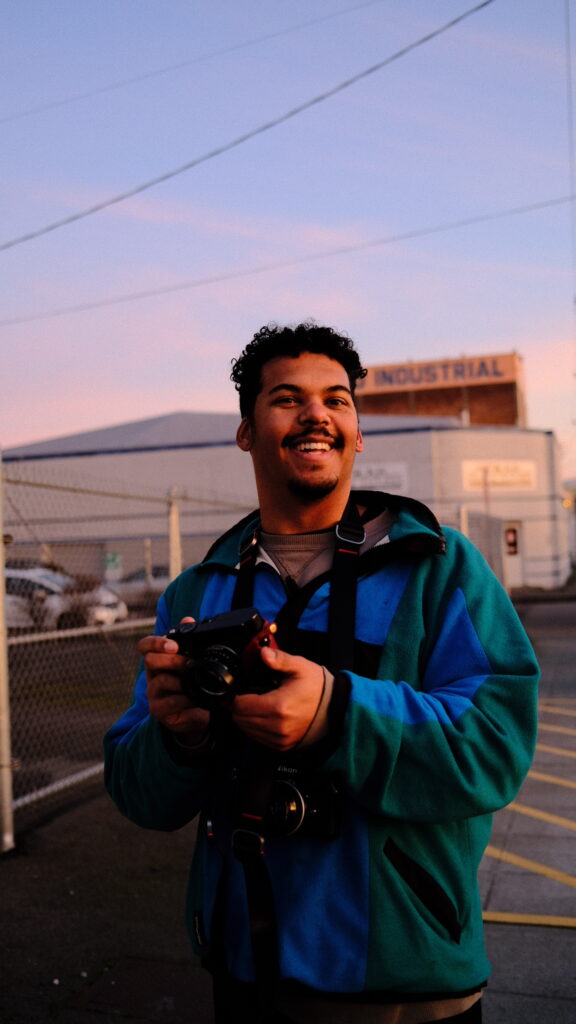 Kaleb Germinaro (he/him) explores healing through geography via learning and identity development as a process of combatting geographic and spatial oppression. He focuses on relational approaches to community-based research to devise opportunity for co-design and the co-creation of actionable systems change and experiences. He currently interacts with Seattle as a high school football coach, community educator, and member of Estelita's Library. He also serves on the Equitable Development Initiatives Advisory Board in Seattle's Office of Planning and Community Development. In these interactions he engages in conversations about space and power with the same focus on community and care.
Kaleb's dissertation looks at how youth leverage learning and identity development as mechanisms to both design and build a physical structure for another group of people, invoking belonging, advocacy, civic engagement and spatial justice. His dissertation project will support work with Sawhorse Revolution and highlights the various ways learning and education facilitate the social production of space in red- and yellow-lined areas and how youth can/should be involved in the civic process of city-making and development. Specifically, youth are designing a physical space guided by disability justice and Deaf Space, building a physical structure for the organization Deaf Spotlight. The project will provide a framework for youth to get involved with civic process and engagement with regards to spatial justice and development for youth, communities of color and those with disabilities.
Sarah Tov
Special Education
"Cripping Culturally Sustaining Pedagogies: Transformative Curriculum for Disability Justice in Schools"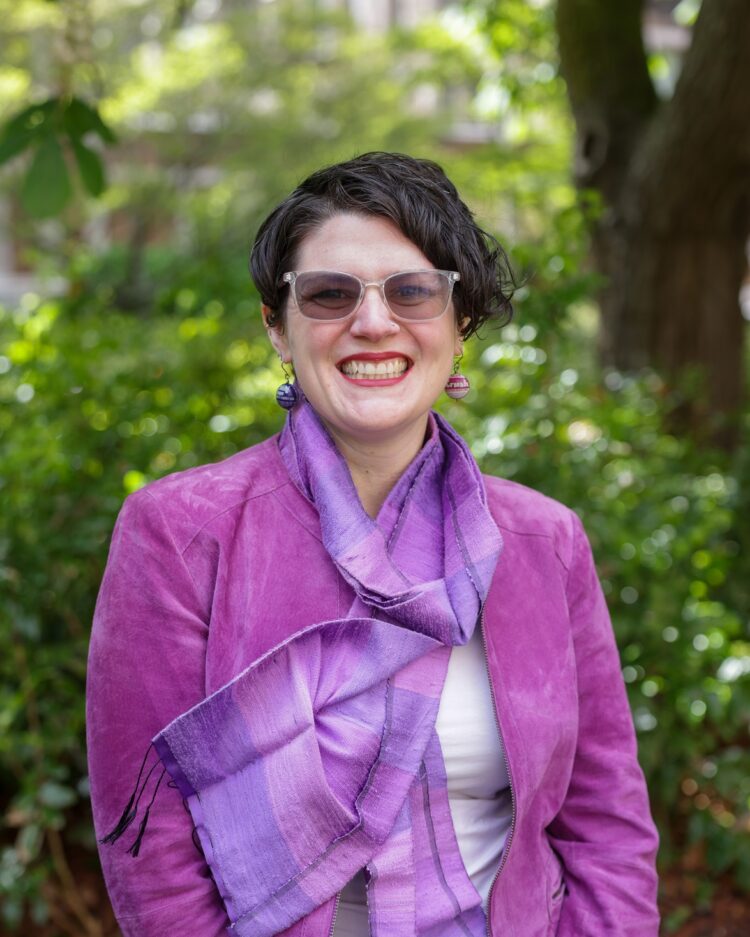 Sarah Arvey Tov's research explores youth development of disability identity, community and culture in school settings. Disrupting historical notions of disability as a deficit, Sarah believes in creating educational spaces that recognize and affirm disability as an important component of students' intersectional identities. Specifically she is interested in designing learning opportunities that center disabled experiences and perspectives as curricular insight and innovation. As a disabled graduate student and previously a special education teacher, her first disability curriculum project was in collaboration with a team of youth, educators, media makers, and activists, all of whom have disabilities. The team created the One Out of Five: Disability History and Pride Project (http://bit.ly/One_Out_of_Five), a free resource with student voice videos, discussion guides, lesson plans, and book lists. In addition to One Out of Five, she also works with South End Stories (https://www.southendstories-artsed.com/), a local anti-racist arts education program, supporting curriculum and programming that promote accessibility and inclusion.
Her current project, Cripping Culturally Sustaining Pedagogies (CSP, Django, 2012) further explores the development of curriculum focused on disability, intersectionality, and youth expressions of identity. The term "cripping" comes directly from the Disability Rights and Disability Justice movement to reclaim derogatory language as an activist stance towards positive disability identity. Both through theory and practice, Sarah focuses on Disability Justice, which was originally theorized by Sins Invalid, an artist collective of of queer disabled people of color. She engages disabled youth in arts-based learning to express disability identity, community, and culture and to envision applications of Disability Justice in schools. Cripping CSP is also a way to disrupt research done on disabled students and communities, and instead transform curriculum and educational research as projects done for and by the disability community.
Nicole Zaino
Mechanical Engineering
"Evaluating the Efficacy of Mobility Aids for Children with Cerebral Palsy"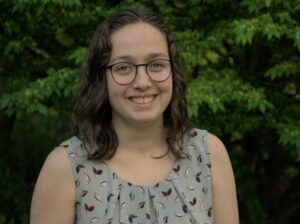 Nicole Zaino's research aims to optimize mobility aid prescription to improve mobility for children with physical disabilities, specifically cerebral palsy (CP). Nicole has used innovative, multidisciplinary methods to critically analyze mobility aid provision, access, and use for children with disabilities. More specifically she has used qualitative interviews and focus groups to capture key stakeholder perspectives on the provision, design, and use of orthoses and walkers. Additionally, her work quantifies the navigation and neuromechanical impacts of using power mobility for young children with CP. Nicole's dissertation research bridges the fields of engineering and rehabilitation medicine to optimize mobility, in all forms, for children with CP. She is a recipient of the NSF Graduate Research Fellowship. Nicole received her BS in Mechanical Engineering with a minor in Biomedical Engineering from Clarkson University in 2018 and an MS in Mechanical Engineering from the University of Washington in 2021. She intends to pursue a career in clinical research, focused on mobility aids and intervention impact on gait and mobility to enhance mobility and quality of life for individuals with disabilities.