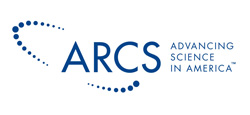 Launched in 1958 by a group of dedicated women, Achievement Rewards for College Scientists (ARCS) is committed to funding graduate education and research in the sciences.
Established in 1978, the Seattle Chapter and its volunteers — more than 100 women in the Puget Sound area — have contributed over $18 million to the UW in support of graduate education.
Dynamic fundraisers and inspiring leaders, the members of this all-volunteer women's organization have built a powerful funding model that attracts the nation's best doctoral students to the UW. ARCS Foundation Seattle Chapter Fellowships give our university a critical competitive edge in recruiting top graduate students. These highly capable individuals are catalysts who help build vibrant academic communities where teamwork, visionary insights and creativity flourish.
In addition to annual gifts, ARCS Seattle Chapter donors have established 52 endowed fellowship funds. Their generosity and vision ensures that ARCS awards will long continue to bring the finest scientific minds together on our campus and foster the synergy that leads to innovation and discovery.
Information for Departments and Potential Scholars
Contact
Meredith Wisti
wistim@uw.edu
ARCS Liaison, UW Graduate School