Born and raised in New York, Nizan Howard has been a champion of inclusivity in STEM (Science, Technology, Engineering, and Mathemetics) since her time as an undergraduate student. During her undergraduate career, Nizan switched majors from linguistics to computer science after witnessing misinformation in computational linguistics.  
Before the pandemic, Nizan had more research opportunities during her undergraduate time and through the McNair Scholars program. As a McNair Scholar, Nizan learned about graduate school and the type of research she wanted to pursue. As an undergraduate student, she worked on a Data Map Visualization project where she helped analyze the effects of social determinants of public health on breast genes disparities in Arizona. This catapulted her interest in data inclusivity because she addressed the lack of sufficient data in health information that can contribute to understanding and developing appropriate treatments in diverse populations.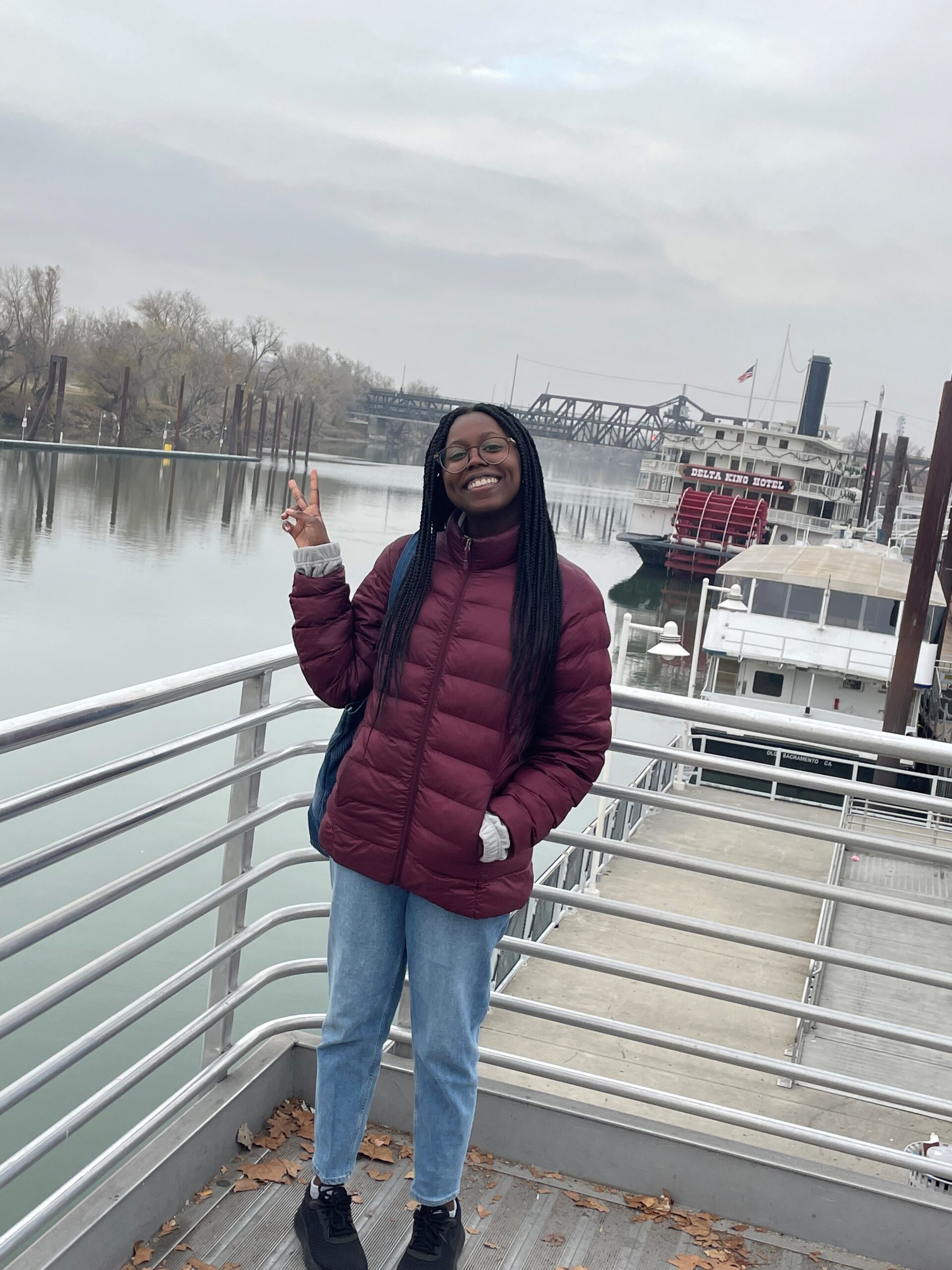 Now Nizan is a second-year master's student pursuing data science at the University of Washington. As part of her studies, she aims to provide a unique perspective in the data community about discrepancies of discrimination through data analysis and industry work. She is currently working on a capstone project that involves collaborating with industry professionals on inclusivity in data. 
How Nizan conducts her research reflects her deep commitment to data inclusivity. As a student, Nizan actively engages with instructors to gain insights into proper data sampling techniques, clustering data and utilizing various machine learning algorithms. She emphasizes the ethical implications of research, the importance of data interpretation, ethics and accuracy. This precision ensures that she is interpreting models correctly. Like many in graduate school, Nizan is grappling with a challenging decision regarding her future career path. She is torn between pursuing a Ph.D. to continue her research endeavors within a conventional academic pipeline and entering the industry.
"I'm not sure if working for large corporations aligns with my commitment to ethical values," Nizan says. "The business world often questions data ethics, whereas academia has more rigorous standards and a critical approach." 
She is debating between pursuing a Ph.D. for academic influence or joining the workforce to advocate for change at the corporate level. The central dilemma is whether to be the driving force for change from within the industry or to spread knowledge to those who may not have access to or understand how to interpret it.  "Either I am being the change or I'm making the change," Nizan says. 
Nizan is committed to applying inclusivity in practice rather than just talking about it but faces the challenge of finding a practical approach and ensuring that her voice is heard. No matter where she ends up, her mission to advocate for diversity in data inclusivity will remain steadfast.  
By: Tatiana Rodriguez, UW Graduate School
Publishon on November 14, 2023