As Juliet Torres advances through her academic career, she has noticed that the number of Latinx students in STEM classrooms grows smaller and smaller. While earning her undergraduate degree in Biology, she was one of the few Latinx students in her major. Now, in the UW Genetic Counseling Graduate Program, she is the only Latinx student in a cohort of 14.
"I never felt welcomed in science classes. I was usually the only Latinx person in the room," Juliet said. "I think that's why I'm so motivated to help students like me feel supported."
Fortunately, she has found support and mentors throughout her academic career and is committed to doing the same for other students.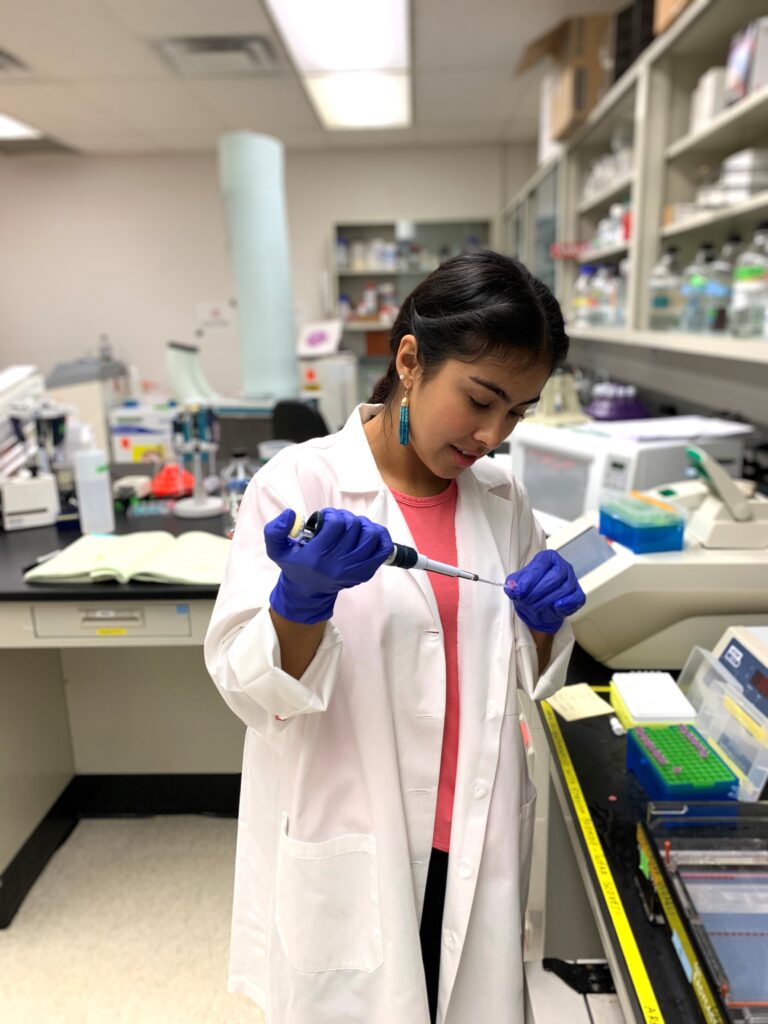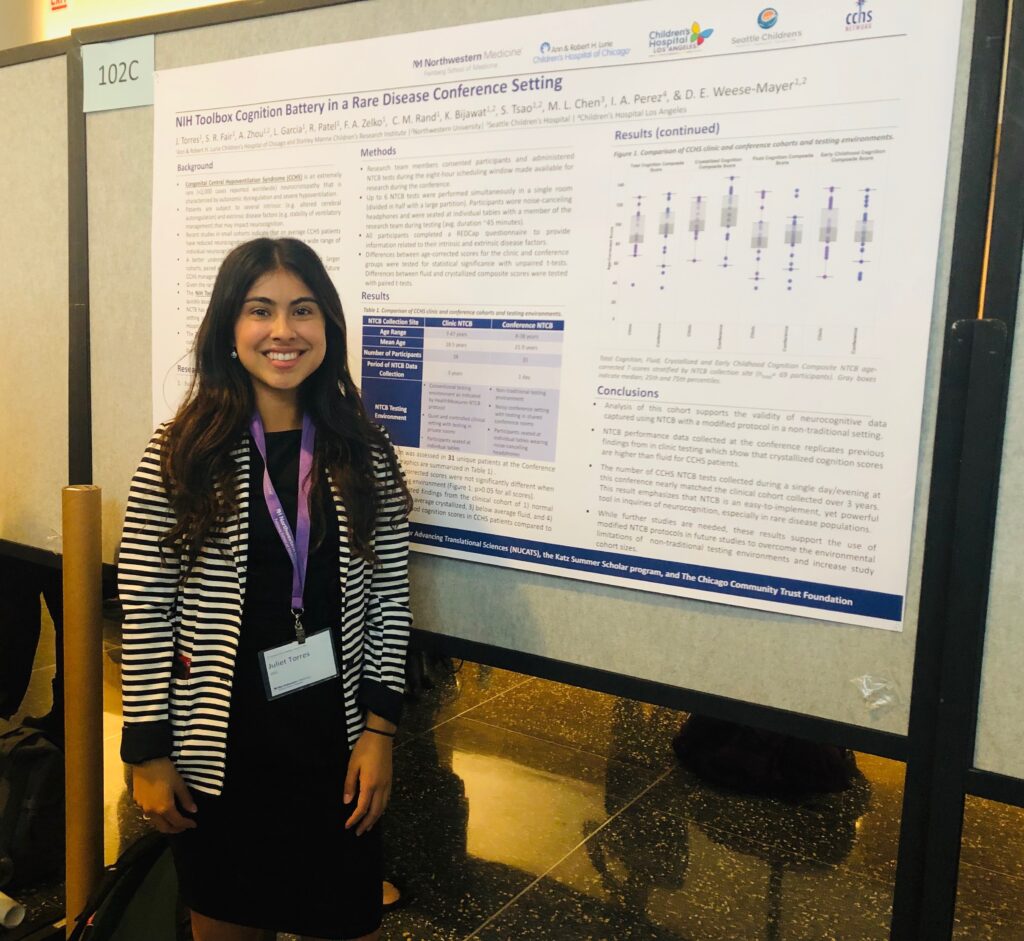 OVERCOMING DOUBTS 
Growing up in Chicago, Juliet was aware of health inequities in the Latinx community. Her family's history with cancer and the higher risk of heart attacks among Latinx people, along with her athletic lifestyle and experience playing collegiate soccer, influenced her goal to become a doctor.   
Her biggest supporter at Grinnell College was Gregory Vaughn, a mentor who pushed her to believe in herself despite what other professors told her. 
"I remember when I had gotten a C on an exam. That teacher pulled me aside and told me I wasn't going to succeed in this field and that it wasn't a great fit for me," said Juliet. Over time, she has grown used to navigating predominantly white spaces; and with her mentors' help, she has created space for herself.  
After graduating from Grinnell, Juliet worked for a year as a pathology research assistant at The Ohio State University Wexner Medical Center where she discovered genetic counseling. She applied to six schools and chose the UW Genetic Counseling Graduate Program so she could be part of the inaugural class. The 18-month program was designed in response to a labor shortage in genetic counseling. By becoming a genetic counselor, Juliet hopes to assess health risks in marginalized communities and improve family communication by creating better plans for families to discuss their health.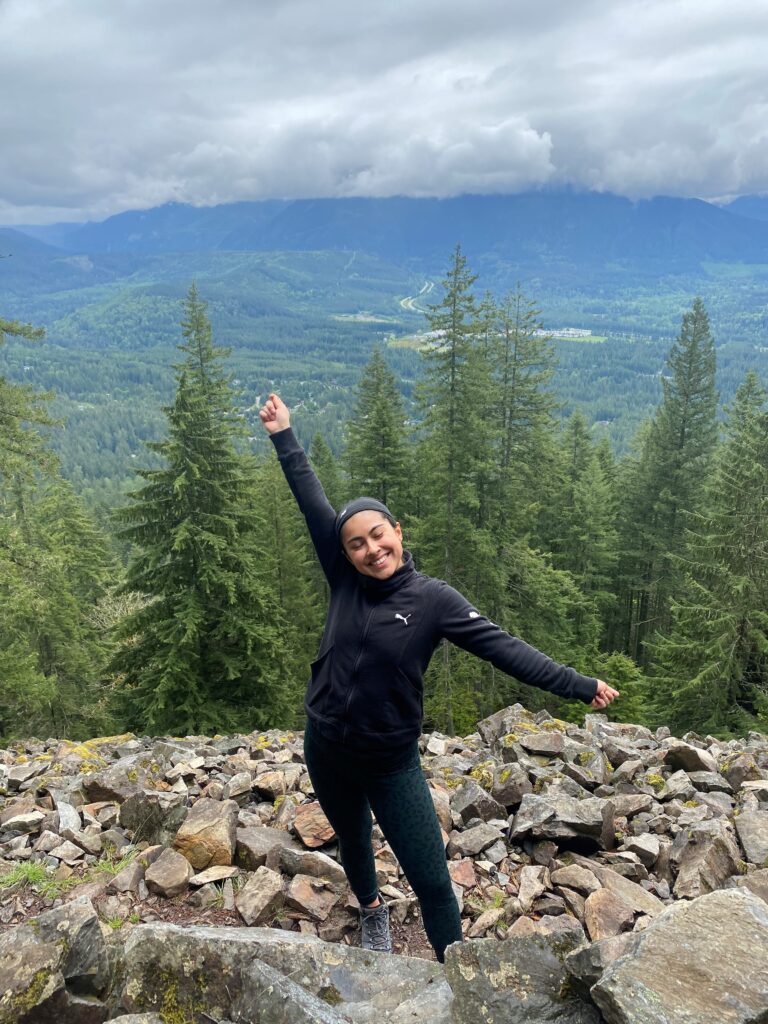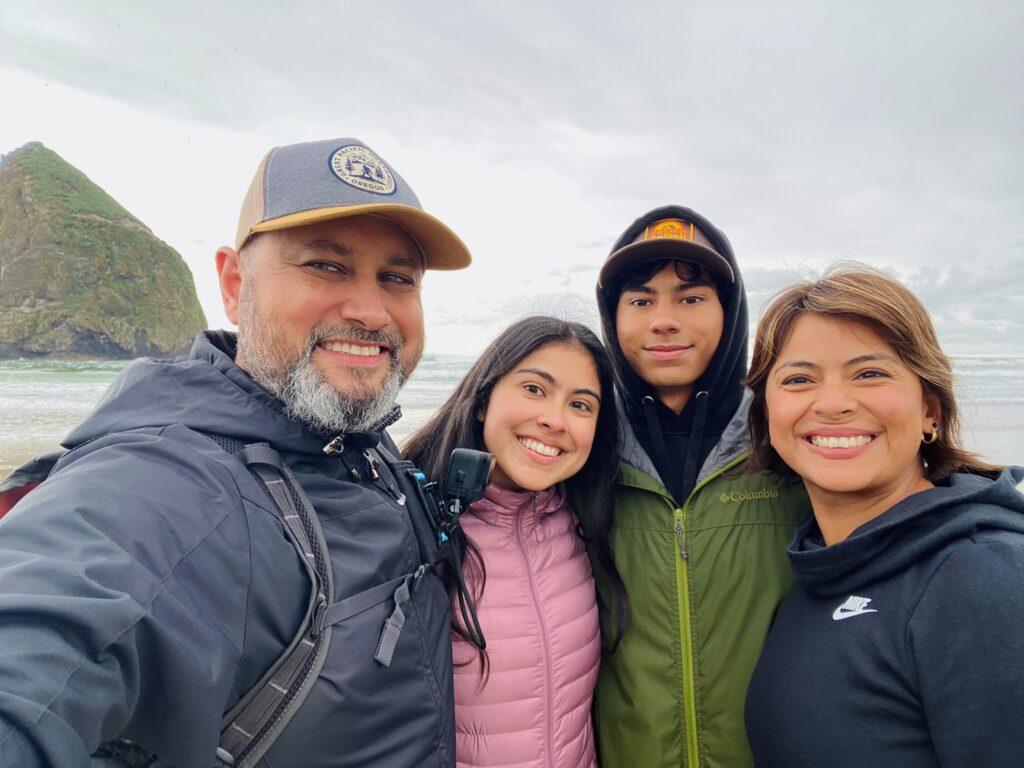 GSEE LATINX FELLOWSHIP  
Program Director Robin Bennett encouraged Juliet to apply to the Graduate Student Equity and Excellence Latinx Fellowship through the UW Graduate School a month before the deadline. "It all happened so fast. I didn't expect to hear anything back, and then a few weeks later, I received a letter saying I won," said Juliet. The GSEE Latinx Fellowship provides financial assistance to UW graduate students (master's and doctoral) who demonstrate commitment to Latinx communities.   
With the help of Robin and GSEE, Juliet met more BIPOC students to create a sense of community at the UW. She also began mentoring undergraduate students and was a panelist speaker during UndocuWeek, where she spoke about barriers to access in academia and how to navigate graduate school.  
"I left the panel feeling very useful, and with so much happening in the world right now, it's nice to know that I somehow made a positive impact on someone," said Juliet. She understands that these barriers can be intimidating to overcome, as she knows what it's like sitting on the other side of those panels.   
Juliet recognizes the massive need for diversity not only in genetic counseling but in other STEM programs as well.  
"The only way to create diversity is to give back to historically underrepresented groups. Somebody who looks like me must be on the inside opening doors for the rest of us," said Juliet. "I feel incredibly proud and privileged with how far I've come and hope I can inspire more students."  
Students interested in applying for the fellowship can find more information here. For more information about contributing funds to support future Latinx graduate students at the UW, contact the Office of Graduate Student Equity & Excellence (GSEE) at uwgsee@uw.edu. 
By: Tatiana Rodriguez, UW Graduate School
Published September 27, 2022