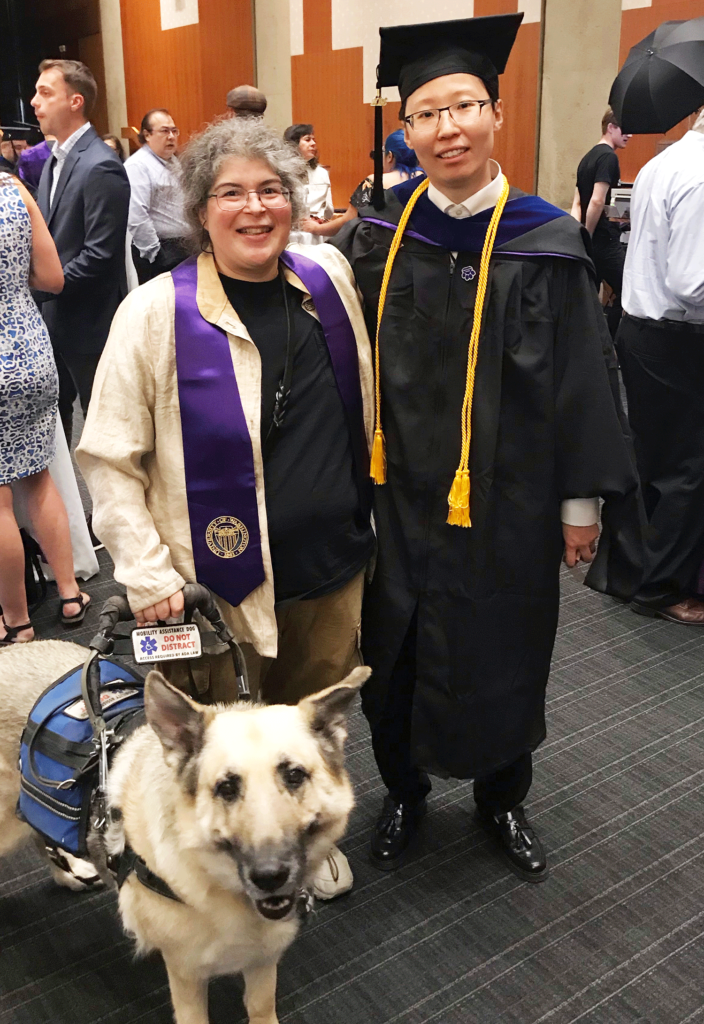 Mechanical Engineering
BSME – 1989
MSME – 1996
Ph.D. – 2004
For Jessica Yellin, Ph.D., '04, GO-MAP* provided emotional support and community as she tackled a challenging graduate school program and cared for her family.
Yellin describes herself as "a local yocal and kind of a lifer." Having grown up in the Seattle area, she earned her bachelor's, master's, and Ph.D. at the University of Washington in Mechanical Engineering. She was recruited to UW's engineering department as a senior in high school.
After earning her bachelor's degree, Jessica was unsure of her next steps. Several of her family members were sick or injured, and she did not want to leave the area. After several years of working odd jobs and feeling frustrated, her mother persuaded her to return to graduate school at the UW.
Coming from a low-resourced background that lacked informational support about academia, Jessica says GO-MAP and other programs focused on students of color connected her with resources she might have otherwise missed.
"Community forums like GO-MAP are key because you get people who recognize that if you're the first person in your family to go to college, you might not realize the politics or the intricacies of how academia works. If you have folks like the GO-MAP staff who are willing to say: 'Here's what you need to do,' that makes all the difference," she says.
The Engineering Department was predominantly white and male, Jessica says – as most Engineering departments in the country were. In 2004, Jessica was one of two Hispanic women across the country to earn a Ph.D. in Mechanical Engineering. She found it difficult at times to be herself in the department.
"I'm relatively light-skinned, I'm biracial, and I'm ashamed to say that a lot of times I choose to pass because it's simplest," she says.
When Jessica took time away from her studies to care for her family, some faculty and peers questioned her decision.
With GO-MAP and other campus communities of color, including the UW GenOM Project as well as the Mathematics, Engineering, Science Achievement (MESA) and Minority Scholars Engineering Program, Jessica felt comfortable to be herself.
Her peers provided her "a community where it's not considered weird to take time off to support your family," Jessica says. "When I spoke to my friends who were people of color, they would say, "Of course you have to take time off. These are the people who raised you."
When several of Jessica's family members passed away around the same time and Jessica needed social support, she found the GO-MAP get-togethers were a solace. There, she met several Latinx students from the M.D./Ph.D. program, and they started an informal peer mentorship group.
A mentor to many graduate students of color herself, Jessica often referred her mentees to Cynthia Morales with questions or concerns. "I always thought of her as a good resource," she says.
Since 2011, Jessica has been on disability retirement from the University of Washington. She credits Lisa Peterson from UW GenOM project with helping her through this difficult transition. Jessica continues to mentor students as a volunteer homestay host with the Foundation for International Understanding Through Students (FIUTS).
*This story is part of a series celebrating the 50th anniversary of GO-MAP, now known as GSEE. Learn more.