UW Graduate School
August 11, 2022
The Fulbright-Hays Doctoral Dissertation Research Abroad (DDRA) Fellowship provides funding for dissertation research abroad for graduate students pursuing non-Western European area studies. Geographic areas include: Africa; East, Southeast, and South Asia, Pacific Islands; Near East; East Central Europe and Eurasia; and the Western Hemisphere (excluding the United States and its territories). UW DEADLINE: Tuesday, March 29, 2022, 9…
---
October 4, 2021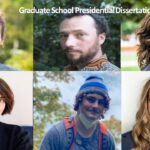 Giselle Antoine Business Dissertation: "Organizational Cultures of Guilt and Shame" Giselle Antoine is a PhD candidate in Management & Organization at the Foster School of Business. Her research examines the intersection of societal level culture (values, norms) and moral emotions (shame, guilt) with particular focus on rule-breaking and deviance in organizations. Principally, her research explores…
---
July 15, 2021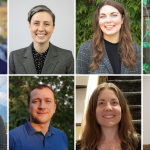 With research ranging from peace journalism in East Africa to structural racism in health care, eight recent graduate students were honored for their outstanding research in their doctoral and master's studies. The Graduate School's Distinguished Dissertation and Thesis Awards recognize exceptional scholarship in four categories: biological sciences; humanities & fine arts; mathematics, physical sciences &…
---
February 12, 2021
Call for Nominations The Graduate School is pleased to announce the 2022 Distinguished Dissertation Awards competition in the following four categories: Biological Sciences Humanities and Fine Arts Social Sciences* Mathematics, Physical Sciences and Engineering* *CGS/ProQuest Distinguished Dissertation Award 2022 fields of competition These awards recognize outstanding and exceptional scholarship and research at the doctoral level….
---
April 10, 2020
In light of the ongoing COVID-19 pandemic, many program activities may continue to be conducted virtually. If you have a committee meeting, general exam, or dissertation defense, we encourage you to make use of an online platform of your choosing. As members of the UW community, you have access to Zoom for these activities, but…
---
January 21, 2020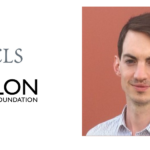 William Bamber, a PhD candidate in the Interdisciplinary PhD program in Near & Middle East Studies, was awarded the Mellon/ACLS Dissertation Fellowship for 2019-20. Bamber's research explores Ottoman influences in South and Southeast Asia in the late 19th century. Read more.
---
November 9, 2019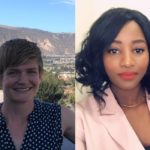 The Graduate School is pleased to announce that two graduate students have been named awardees of the Fulbright-Hays Doctoral Dissertation Research Abroad (DDRA) Award to conduct research in 2020-2021.
---
August 12, 2019
A Final Examination may be scheduled if: (a) a student passed a General Examination in a previous quarter; (b) a reading committee is officially established with the Graduate School; (c) the reading committee has read an entire draft of the dissertation and; (d) the entire supervisory committee has agreed that the student is prepared and…
---
A candidate must present a dissertation demonstrating original and independent investigation and achievement. A dissertation should reflect not only a mastery of research techniques, but also ability to select an important problem for investigation, and to deal with it competently. Normally, a dissertation is written in the English language. However, if there are circumstances that…
---
July 31, 2019
The Fulbright-Hays Doctoral Dissertation Research Abroad (DDRA) Fellowship provides funding for dissertation research abroad for graduate students pursuing non-Western European area studies. Geographic areas include: Africa; East, Southeast, and South Asia, Pacific Islands; Near East; East Central Europe and Eurasia; and the Western Hemisphere (excluding the United States and its territories). UW DEADLINE: Tuesday, March 29, 2022, 9…
---
Next Page »