Figuring out how to instruct the body to create immune responses, like with a vaccine, is like learning a new language. And some languages are more challenging than others.
Nicholas (Nick) Maurice learned this lesson during his first job at the HIV Vaccine Trials Network in Seattle after earning his undergraduate degree. Around the time he worked there, several large-scale HIV vaccine studies came to a halt as clinical trials found them to be ineffective at generating protective immune responses. At the same time, a new HIV vaccine study was starting to show a glimmer of hope in the battle against HIV.
Maurice realized there was a lot more complexity to the language of immunology than he had first thought, and that scientists across the field were still learning how immune cells communicate to protect against infections. Maurice was committed to understanding the language of immune cells, too.
Maurice is now a doctoral student in the Molecular and Cellular Biology program at UW, where he's spent the past six years studying this complex language of cells in the immune system.
But he's learned that just as important in learning the language of immunity is communicating that knowledge with the community. That's why he participates in outreach programs in local high schools, mentors young scientists, and builds trust in science among groups that have historically been excluded from or marginalized by biomedical research.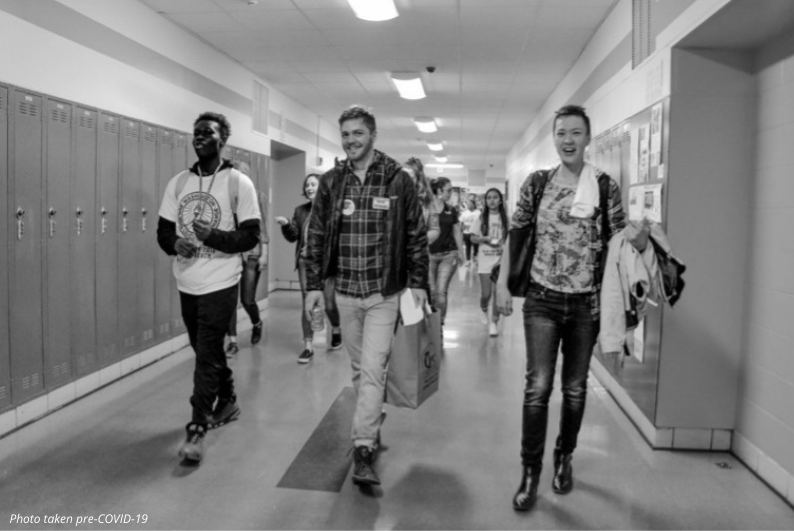 Maurice was recently awarded the 2021 Graduate School Medal, which recognizes scholar-citizen graduate students whose academic expertise and commitment to their community promotes social change.
"By understanding how people talk about science, how we can better communicate science, and how we can find some commonalities in our language of science, we can build a culture of community-driven, equitable science," Maurice said.
On a recent May morning, Maurice woke up at 4:30 a.m., travelled from the Queen Anne neighborhood in Seattle that has been his home for the past seven years to South Lake Union, where he conducts his graduate research in Associate Professor Martin Prlic's lab at the Fred Hutchinson Cancer Research Center. Maurice is running an experiment that needs to be checked on every 18 hours, which means accommodating very specific schedules.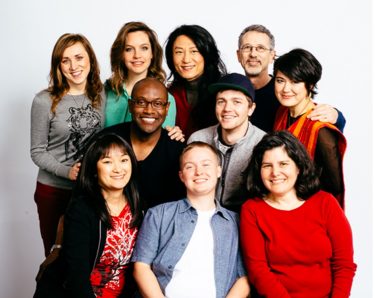 It's not the first time he's had an unconventional routine for work. When Maurice first started in the lab, he had the idea to study immune cells within a placenta, which in some ways behaved differently than immune cells in other parts of the body. He'd receive a new placenta to study in the afternoon, isolate and test the immune cells from it late into the night, and head home in the early morning hours.
Prlic asked Maurice why he didn't just go home, sleep, and begin studying the organ in the morning. Maurice said he was too excited to start figuring out what made the immune cells in the placenta so unique.
"Immunology in its own right is a language where there is syntax, there is grammar, there is morphology," Maurice said. "The delivery of these signals between cells is really important in launching a proper immune response, but we don't understand the language completely. While part of my passion is to demystify the language of immunity in society, I'm also really keen on understanding how these cells communicate between each other."
The basics of immune cell language are well-understood, but the way they communicate can be different between blood, tissues that are at risk for infection (like the lungs with flu or Sars-CoV-2), solid tumors, and even the placenta. It's similar to how regional dialects lead to variations of a common language within the same country.
Learning the language of science can also feel different based on how you're introduced to it. Maurice remembers how designing cancer proteins with his biochemistry professor during his undergraduate studies attracted him to science in a way memorizing facts from a textbook did not.
Similarly, Maurice introduces the language of science to students in different ways.

During a Career Panel with College Possible at Nathan Hale High School in north Seattle, Maurice taught a group of high schoolers how to pull DNA out of strawberries. It was one of many trips Maurice has made around the Seattle area teaching youth, especially those underrepresented in science, about research, and encouraging them to consider careers in science.
After mashing strawberries in soapy salt water, the teens added ice-cold rubbing alcohol to the mixture, causing a white tangle of DNA strands to materialize in the solution. Being able to extract DNA is the starting point for so many scientific inquiries, Maurice explained to the students, from solving crimes to understanding the history of our species to diagnosing diseases and creating medicines.
As the students were working, an AmeriCorps volunteer approached Maurice and pointed out a student who was eagerly mashing strawberries. They'd never seen this student so engaged in school the past six months. What else could they extract DNA from? Maurice grabbed a nearby bowl of salsa and some other fruit for extraction. He also showed her how to swab the inside of her mouth for a skin sample, much like the way at-home DNA testing kits are used. He handed her tubes of DNA extraction solutions so she could try pulling DNA out of other things at home.
While these opportunities are a fun way to introduce students to a wide range of careers one can do with a STEM education, Maurice said that he and his colleagues use them to highlight how social justice and science intersect, such as the implicit biases programmed in internet search engines and artificial intelligence.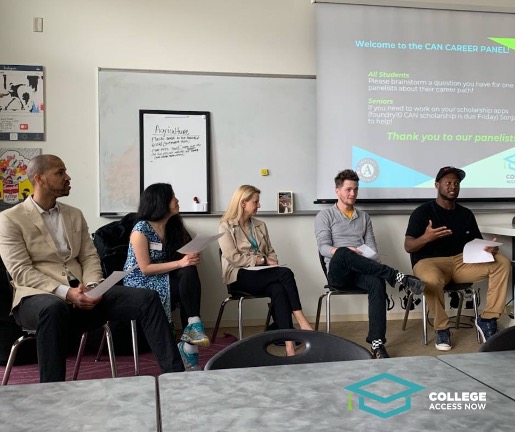 One example of how whiteness can be entrenched in immunology research is through how T cells have been historically studied. T cells of our immune system "taste" for infection — but they taste what's presented on self-derived proteins, called MHC, which functions like a dinner plate, Maurice said. Immunologists have made MHC molecules into a tool that can "mark" T cells that are specific for a pathogen.
There is high genetic diversity in MHC genes, but some of the ones most commonly used by researchers are those found more frequently in white people versus other races/ethnicities.
"One of the problems we need to address is how our research tools may be built in whiteness," Maurice said. "We are in the process of reckoning that, but it is astounding to see implicit biases in something like research, which we paint to be unbiased and empirical."
Including diverse perspectives in science — from the participants in a study to the scientists who are creating and conducting the research — can address the distrust communities might have because of an outright lack of representation or historical marginalization and mistreatment. While this work was critical before the COVID-19 pandemic, the past year has only heightened the importance for Maurice.
"I have observed both through research and volunteer work, that community mistrust in research further perpetuates a cycle of disproportionate burdens and skepticism," Maurice said. "Representation is critical in addressing these fears."
Maurice is part of several Seattle-area groups that strive to build dialogue between researchers and the public, such as the Community Advisory Board for the Seattle Vaccine Trials Network.
As a member of the board, Maurice goes out and talks to those in the greater Seattle area about sex, vaccines, and science. The board also holds the Vaccine Trials Network up to community standards, safeguards participants' rights and safety, and makes sure community outreach is equitable and inclusive of diverse populations.
For Maurice, this work is also personal.
"My uncle died as a result of the HIV/AIDS epidemic, and, as a member of the LGBTQ+ community, it's very important to me to build trust between my community and the University of Washington and Fred Hutch as we conduct HIV studies," Maurice said. "It's important to participants to know that there are people like them helping conduct the study."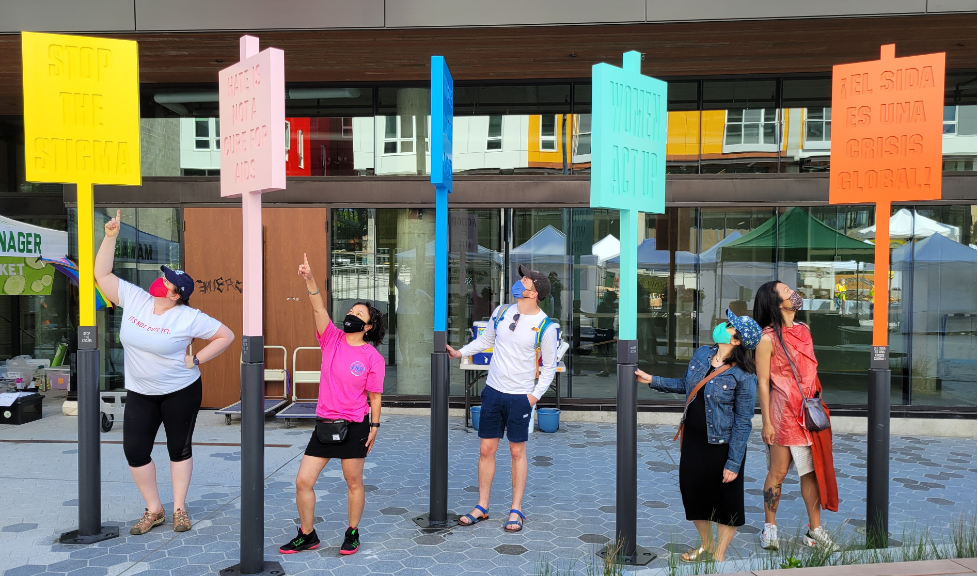 While it's important for Maurice to visibly represent and conduct research as a member of the LGBTQ+ community, he wants to also intentionally make space for and support others that are underrepresented in biomedicine.
In addition to volunteering with groups like College Possible, a nonprofit that supports low-income students in Seattle, Maurice has worked with Washington Building Leaders of Change, a nonprofit that empowers local high school students, and oSTEM, a UW club that supports LGBTQ+ students in STEM. He also guest teaches and mentors undergraduate students at UW and his alma mater, Seattle Pacific University.
"Nick is the incredibly rare type of scientist that we so desperately need in our science community: a scientist who cares as much about science as he does about community service and education," Prlic said.
Maurice says he's just a small cog in the great work these groups do, and plans to give some of the award money he'll receive from the Graduate School Medal to these groups.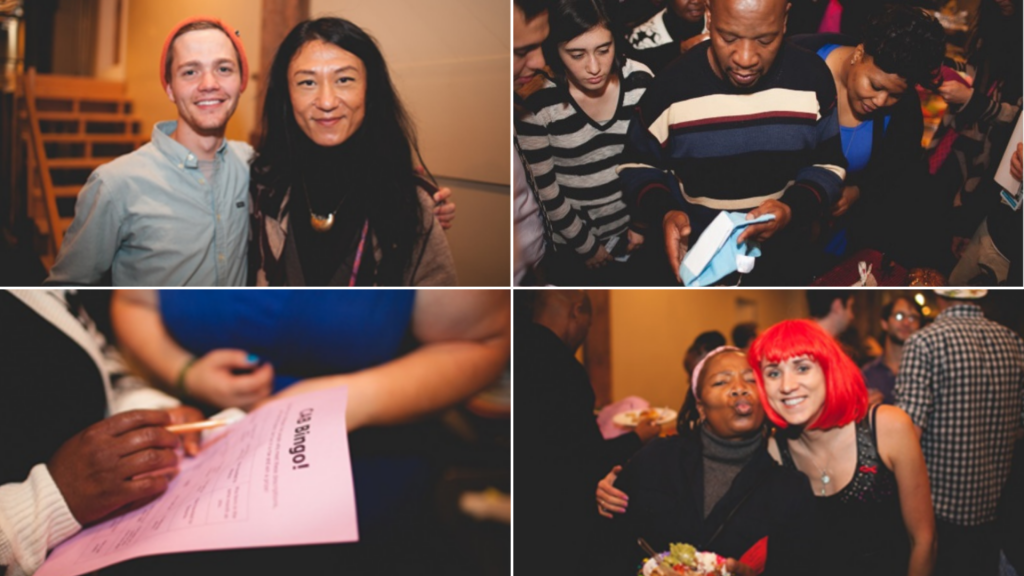 "All this work would not have been possible without community leaders, members, and educators giving us the rundown on microaggressions, how to be culturally responsive, how to challenge implicit biases, and how to fight for community members," he said. "They deserve acknowledgement and praise for all they do in their fight for equity."
Having spent the majority of his life in the greater Seattle area, Maurice is going to miss this community that he's been an active part of.
But he's already interviewing at places around the country for his postdoctoral placement after he graduates. Maurice earned the prestigious National Cancer Institute F99/K00 Transition Award that funds students at the end of their graduate studies and into their postdoctoral work.
"I'm stoked to find out if we can change how cells communicate to develop new ways of treating cancer or other diseases with our immune systems," Maurice said.
Wherever he lands, he plans to continue to make STEM and research more accessible to the general public through the Vaccine Trials Network, which has clinical sites all over the world in addition to its headquarters in Seattle.
He'll continue building a community that understands, and builds, a more inclusive language of immunity.
Lead photo by Meghan Klein
Story by Kate Stringer, UW Graduate School
Published May 26, 2021