Understanding what it means to be a leader was something Mike McCarthy first started learning from his family. At age nine, he accompanied his mom on trips to the homes of the elderly, where they would share food and do their laundry. When another family experienced a housing crisis, his parents opened up their home to them.
He also learned about leadership through the military. At age 18 he enlisted as a way to help pay for college. He served in Iraq twice, progressing through advanced training, and eventually becoming an instructor, which he still is to this day.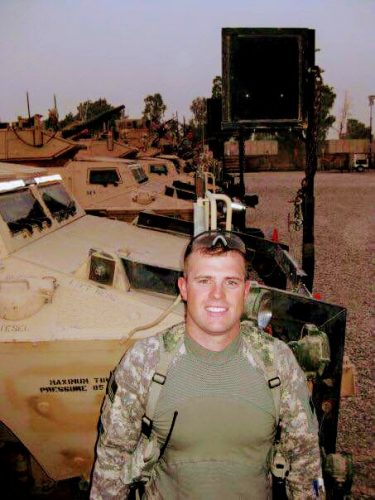 But he's been learning, and re-learning, what leadership means as an educator, as he's progressed from a teacher, to a school principal, to a district director. While some might envision education leadership as standing in front of students or teachers and giving instructions, he's learned good leadership is much different. The leadership McCarthy wants to emulate in the classroom is compassionate service and collaboration.
McCarthy is in his final year of his Doctor in Education program (Ed.D) at the University of Washington and is also the recipient of the Pat Tillman fellowship granted to military members, veterans, and their spouses. During his graduate education, both in his master's and doctoral programs, he's learned about different types of leadership styles like those that come from Indigenous practices. These involve codesigning and coconstructing systems of equity within schools, challenging traditional narratives of what it means to lead.
"I really started to see my purpose was investigating issues of inequity in the education system and learning how our educational system has been set up in ways that put privileged people like myself in positions of authority and leadership," McCarthy said. "The best place to change and shift those narratives is in the education system itself. The passion for leading for racial equity and moving kids furthest from educational justice to justice is my life work at this point."
McCarthy is already working on this challenge through his role as a director of math for Everett Public Schools.
Math classes are an important place to start when it comes to addressing inequities in education. The U.S. Department of Education's Office for Civil Rights found far fewer Latinx and Black students were enrolled in advanced math compared to their white or Asian American peers. Education leaders have said this is because of inequities in funding, access to experienced teachers, and biases.
As McCarthy has observed, bias can come from perceived ability, whether an educator believes a student can excel at math. One example of this is rewarding students who are quick at math while those who take longer to process the material may be perceived as being bad at math.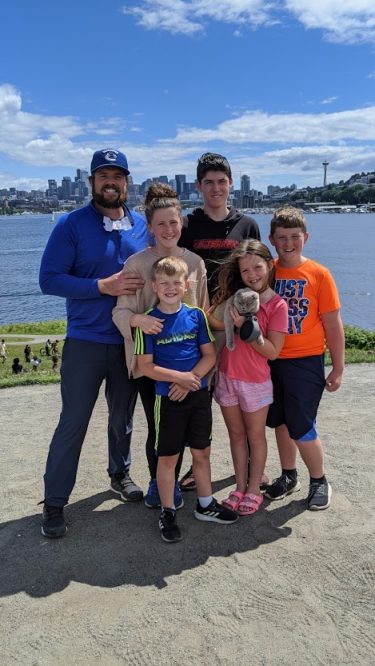 "We think of math as either you get it, or you don't," McCarthy said. "We see a lot of injustices or inequities in math courses as kids begin to be almost segregated in the school system just based on perceived ability in math."
Not only does this lead to inequities, it's also a poor understanding of mathematical thinking, McCarthy said. Some of the greatest thinkers and mathematicians took a long time to process and think through problems, as well as collaborated with their peers to find answers.
Ultimately, McCarthy wants education leaders to think about what education is for.
"We create the community we want to see," he said. "It's about the collective. How can this class move forward? How can this grade level move forward? How can this school really represent what we want to see in the future?"
Finding Fellowships
McCarthy was three years into his military service when the terrorist attacks of September 11 happened. After that, he found himself surrounded by plumbers, teachers, and business owners who were inspired to enlist.
Pat Tillman, a football player for the Arizona Cardinals, was one of those who drew national attention for putting his NFL career on hold to enlist in the U.S. Army, alongside his brother. In 2004, Tillman was killed by fratricide during an ambush in eastern Afghanistan. His family and friends created the Pat Tillman Foundation in his honor to support military members, veterans, and spouses in their education.
Tillman's life of service and passion resonated with McCarthy, and years later when he heard about the fellowship opportunity, he didn't want to pass it up.
McCarthy applied three times to the fellowship before he got it. The first year he applied, he didn't advance beyond the application. The second year he received an interview, but didn't progress past that. Then, in his third year, he was awarded the fellowship, one of 60 scholars across the country.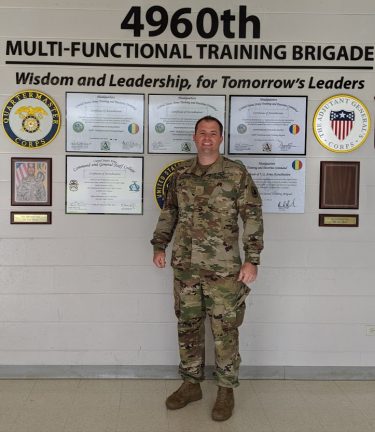 To improve his application each year, McCarthy asked friends to read drafts and give feedback on whether he was telling his personal story sufficiently, a challenge for many students who don't want to come across as bragging. He also learned a lot about himself throughout the doctoral program, so by his third year he could better articulate his leadership goals.
He advises other students to conduct research on the fellowship they're applying to in order to understand what values are important to that organization.
"Some consistent phraseology in both of my education graduate programs at the University of Washington is, 'We lead who we are,'" he said, referencing how personal values inform leadership. "It's better to put yourself out there as authentically you and be denied the fellowship than to not be yourself."
Learn more about applying for fellowships
By Kate Stringer, UW Graduate School
Published April 27, 2021