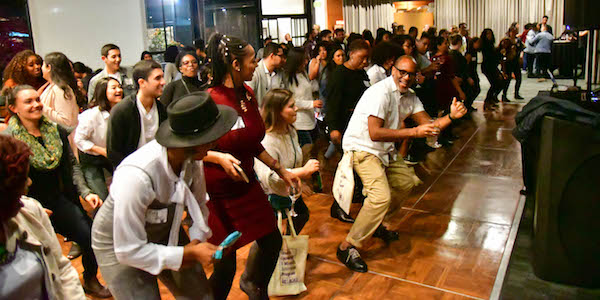 In 1970, the Office for the Recruitment of Minority Graduate and Professional Students was established at UW. While GO-MAP* has undergone several name changes, it has always worked to improve access, support and well-being for underrepresented minority graduate students.
In academic year 2019-20, this amazing office turns 50! I have charged a planning committee to establish a year-long plan to recognize, celebrate and advance the extraordinary achievements of GO-MAP. The planning committee will develop programming, public events, communication campaigns and various other endeavors to mark this important anniversary. Here's to 50 more brilliant years!
– Becky Aanerud
Interim Dean, Graduate School
*GO-MAP was the name of a program that is now called GSEE, the Office of Graduate Student Equity & Excellence. Learn more.