UW researchers investigate what privacy concerns need to be addressed before people will use a contact tracing app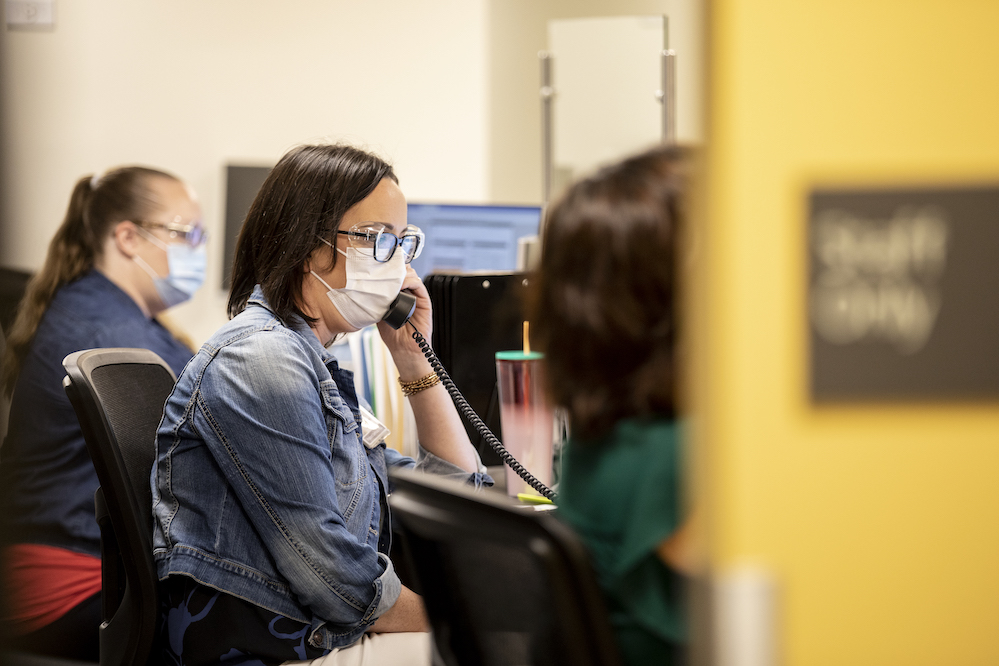 ---
As COVID-19 began spreading around the globe, so too did the development of contact tracing apps. But while developers were focused on building apps, they had little time to also deeply research how people might feel about using them.
That need was soon addressed by a team of UW researchers, including Computer Science & Engineering doctoral student Lucy Simko. Simko, along with Professor Tadayoshi Kohno, Associate Professor Franziska Roesner, and Associate Professor Ryan Calo, received a rapid response grant from the Population Health Initiative to study the public's privacy concerns about contact tracing apps over the course of the pandemic.
"Our work is about helping developers and policy makers anticipate the needs and concerns of potential users of automated contact tracing, not because we are for or against automated contact tracing, but because it is becoming a reality," Simko said.
A preliminary analysis of the team's work found that 72 percent of respondents would be at least somewhat likely to download a contact tracing app, if they could guarantee that the app would protect their data perfectly. But when the survey asked about whether they'd download an app where the developers, or even the government, would know of their location, fewer were likely to want to use it.
Simko was surprised that only 72 percent said that they would use an app that could guarantee perfect privacy. While some respondents questioned the premise of perfect privacy, Simko observed that some people might have other concerns besides privacy, such as not wanting an app that drained their phone battery from constant tracking.
Some respondents said they would not use an app if it was developed by a company that had a history of privacy breaches. Others were concerned about the accuracy of these apps, and wanted larger companies with resources and expertise to develop them.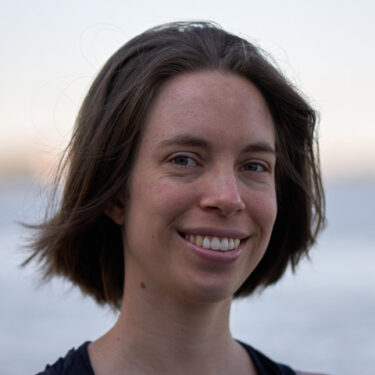 The team began running the survey weekly starting April 1 for 10 weeks, and has since distributed it every other week. They currently receive about 100 responses per week. The survey is run through the platform Prolific, which collects responses primarily from the UK, Europe, and the US, though they've also had participants from countries like Chile and Australia. Simko hopes to run the survey throughout the course of the pandemic, to see how public opinion to contact tracing changes over time.
Part of Simko's job is to read the latest news on contact tracing to evaluate whether they need to add any questions to the survey as the pandemic progresses. Their team doesn't want to change the questions, so that they can compare responses over time. However, they've added new questions, such as one about proximity tracing apps.
After some resistance to contact tracing, some tech companies proposed proximity tracing instead, which uses bluetooth technology rather than location tracking to identify whether someone has come in contact with another person who has COVID-19. This type of technology sends signals between phones without sharing identities. But survey respondents did not see proximity tracing as more private than location tracking.
Simko approaches the survey responses with curiosity: How will people's feelings about privacy change as the pandemic lingers? Will health or economic outcomes change minds about using these apps? Or will the duration of the pandemic cause people to delete apps that they thought they'd only need to use for a few weeks?
Thinking about these broader questions is what first interested Simko in computer science as an undergraduate student. While she knows how to program, Simko prefers approaching computer science as a way to ask questions about how computers can better help people, especially as they become more integral to our lives.
Now, Simko works on research (in addition to this contact tracing project) that looks into security and privacy concerns for understudied and underserved populations, like refugees. Considering the issues these groups face helps Simko think about how new technology may or may not be taking into account their unique needs.
This kind of thought process has helped her with contact tracing work. Simko has considered how people participating in recent protests against racial violence and police brutality might view a contact tracing app. Would they be more likely to use it because protesting puts them in contact with others, or would they be less likely to use it if the government had access to their location?
While skepticism across populations remain about contact tracing apps, Simko believes that there's still hope for people who are developing them. A report from Oxford University estimated that if 60 percent of people used contact tracing apps, that would be sufficient to stop the epidemic. And if Simko and the research team can find out what people need to feel more secure in downloading an app, that could get them there faster.
"All of this is aiming to get at this decision that everyone is going to have to make to download a contact tracing app in the hopes of trying to help understand why people might make that decision and, in theory, make a contact tracing app that more people might be likely to download," Simko said.
By Kate Stringer, UW Graduate School
Originally published August 17, 2020