Ronnie Thibault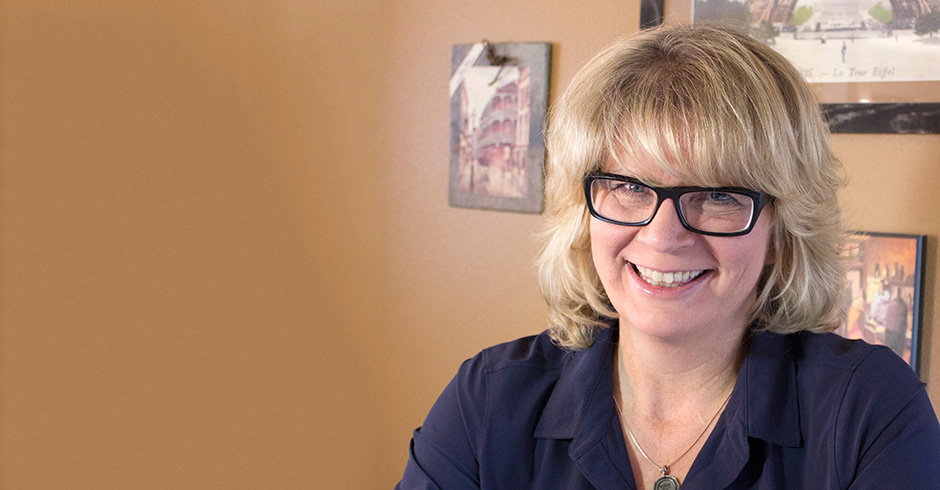 ---
Ph.D. student, Interdisciplinary Individual Ph.D.
Education
Bachelor's degree, Interdisciplinary Studies, University of Washington Bothell
Master's degree, Cultural Studies, University of Washington Bothell
Career
digital content and design management
undergraduate research program coordinator
community program development
Ask Ronnie Thibault if she considers herself an activist, and she'll respond, "With a capital A."
But she's also a 'capital A' Academic, studying disabilities through an interdisciplinary lens in the Interdisciplinary Individual Ph.D. program.
The interdisciplinary graduate program, introduced at the UW in the late 1960s, allows for rigorous academic research outside of a single department. The program is designed to allow students like Ronnie to answer questions and solve problems that are so multi-faceted, they can't be rooted in a single department or methodology.
In her research, Ronnie studies global development, nonprofit, and awareness marketing campaigns to understand how they influence public perceptions about the populations they are intending to help.
In doing so, she draws on methods and concepts from Communications, Geography and Disability Studies, including theories of representation and digital mapping techniques. Bringing the three disciplines together prevents her from getting stuck in a single methodology, she says, and is critical for her research. The interdisciplinary graduate program allows her the flexibility to take classes in all three of those disciplines, and to work with professors from all faculties.
Getting to that point, however, took some leg work. In applying, she had to create a dissertation plan in advance, plot out the courses she would plan to take during her program of study, and recruit faculty members for her supervisory committee, which helps her to manage her program in place of a department.
But the hard work was worth it, Ronnie says, because without the program she wouldn't be able to do the research she is working on now. "It would be a different project," she says.
Ronnie's research as an interdisciplinary graduate student bolsters and informs her activism in disabilities, where she advocates alongside individuals with developmental disabilities. Ronnie says ultimately her research aims to make people think differently about how we represent marginalized groups—particularly children from developing countries and those with developmental disabilities.
Ronnie's rather unusual program of study stems from a rather unconventional career path. She returned to school after more than 20 years outside of academia—the early years spent in radio and television news, and the latter spent raising her son.
When her son was four years old, Ronnie enrolled in classes at Lake Washington Institute of Technology with the goal of earning a certificate in child advocacy.
Having been discouraged by family and teachers from pursuing higher education after high school, Ronnie says she felt "surprised by how well I performed academically and decided to continue at the community college level."
Shortly after enrolling at Lake Washington Tech, her son was diagnosed with Asperger's Syndrome. The diagnosis was an impetus for Ronnie to take some time off from school and pursue work in the developmental disabilities field.
While working for several advocacy organizations, Ronnie says she "grew frustrated watching how the system treated some of the adults and children we were supposed to be helping," and started to nurture questions about society's negative view of disabilities.
Seeking answers to these questions, she enrolled as an undergraduate student at UW Bothell. There, she found faculty and staff were open to helping her pursue her interests while giving her "the tools to make pedagogy," she says. Kindling a new-found love for academics, she continued on to a master's degree, also at Bothell. After earning her master's degree, the Interdisciplinary Individual Ph.D. program "immediately attracted" her as the perfect fit for her multi-method approach to her work.
The frameworks she has studied at the UW help her "engage [with these issues] in a more productive—or at least, less destructive—way," she says.
She says her continued education, and her work as an interdisciplinary graduate student, has drastically influenced her career and her approach to activism. While she initially held some reservations about going back to school with a young son, the decision ultimately "has been really fulfilling," she says. "It just changed everything I am."
"I won't lie, sometimes being a 52-year-old graduate student can be problematic," she says, "but I really do not think I would have appreciated what this experience really means, or understood the privilege of being in higher education if I had taken this on 20 years ago."