Q&A with Poli Sci Ph.D. student Riddhi Mehta-Neugebauer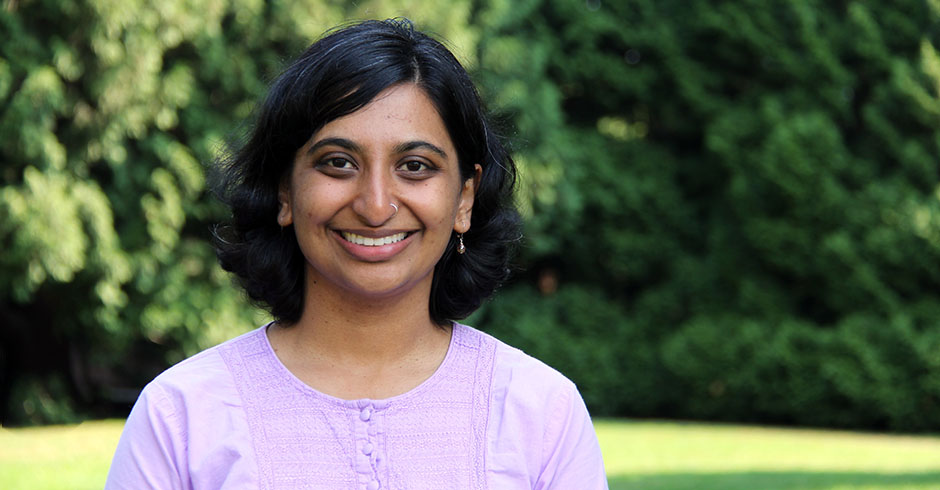 Riddhi Mehta-Neugebauer is a Ph.D. student in Political Science whose research focuses on labor unions and the management of public pension funds. As people across the U.S. take Monday, Sept. 4 to celebrate the achievements and contributions of American workers, we spoke with Riddhi about why Labor Day matters and what unions can do for a politically and socially divided country.
Why do we celebrate Labor Day?
Labor Day is an important moment in the year when labor unions come together with various community organizations and faith organizations to celebrate working people. Workers take a lot of pride in having a day to celebrate themselves. A day they're not ignored, they're seen, they're heard and they're celebrated — it matters a great deal to their dignity and self-worth. It's really powerful.
Why should we talk about unions in the context of Labor Day?
It's a good question to ask — what's the relevance of unions in this day and age — especially when the membership of unions has been declining over past 30–40 years? While unions as a whole in the U.S. are not growing, their role in society is evolving, and how they're evolving is incredibly exciting. They're getting involved in broader campaign efforts. Much of the $15 minimum wage movement in Seattle and SeaTac was driven by unions. Unions across the country are also working toward immigration reform, improving the Affordable Care Act, and improving pension benefits — all of which don't just benefit union members but benefit society as a whole as well.
Why do unions matter?
They really balance the scales, especially in the workplace. It's not just about benefits and wages, it's also about safety and dignity on the job and having a voice in the workplace. Employers have a lot of power and they can dictate a lot about our lives — the hours that we clock in and clock out, and the work we do. If we want to have healthy and productive workers, it's important that we enable them to have a voice within the workplace — ideally a collective voice because it's likely to be a lot stronger than an individual voice.
How did you become interested in studying unions?
Before I came to grad school, I was in San Francisco working for UNITE HERE (a union representing workers in the hospitality industry). It was around the 2009–2011 contract fight, right after the financial crash. To bargain in that environment was very interesting to me. Even under those seemingly dire economic circumstances, the union was able to improve their contract in terms of wages, benefits and workload. And they showed that even a rag-tag team of union organizers and workers could take on the multi-national corporations that run these hotels. ­
During this time, I was also working on organizing public pension fund trustees. I started learning about a shift in how these funds are managed, and this was one of my motivations for returning to grad school — to try to understand this shift.
Do you have a personal connection or story from working with the union?
UNITE HERE was made up of people from very diverse backgrounds. There were ethnic divisions, racial divisions, religious divisions, class divisions — yet all these people came together to fight for a common contract that would benefit all of them in very concrete ways. I thought that was very powerful, because in this day and age when you look at the political arena, it's hard to imagine that people from very different backgrounds can come together and fight for something and be successful.
Tell me a little more about your research on pension funds.
Traditionally, pension funds have invested in stocks and bonds that generate small but reliable returns. More recently some managers are investing these funds in alternative assets like hedge funds and private equity funds, which are often extremely volatile and risky and charge significant management fees. I'm trying to understand the political, economic and even cultural reasons why some pension fund managers invest in these assets.
What do you see as potential public impact of this research?
Public pension funds represent one of the largest pools of assets held by the public in this country. I want to know how we can make the investment and governance of this massive amount of money more democratic, more transparent and more focused on meeting the needs of the members.
What will you do for Labor Day?
More research.
Published September 1, 2017