Ph.D. student Ellen Y. Chang on Diversity and representation in Crazy Rich Asians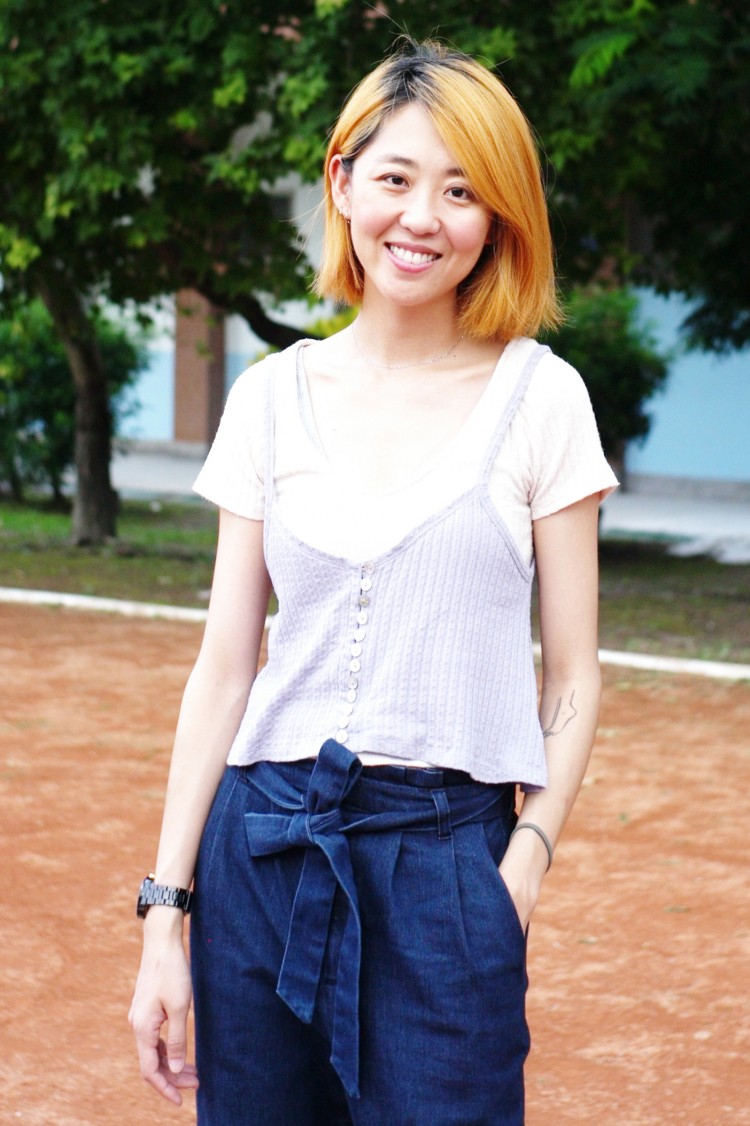 Crazy Rich Asians is not your typical rom-com. The film has generated significant box-office buzz as the first major Hollywood production in 25 years to feature an entirely Asian and Asian American cast (the next-most recent was The Joy Luck Club, in 1993). We asked Ellen Y. Chang, a third-year Ph.D. student in Comparative Literature, Cinema & Media who studies Taiwanese film and popular culture, to discuss the film and its impact with us.
Crazy Rich Asians has been celebrated for its all-Asian cast. What do you think this film does well in terms of representation? Where does it fail to meet expectations?
The film is undoubtedly significant for the Asian American community, which has long suffered from Hollywood's lack of diversity and its whitewashing practices. However, it unfortunately falls short of adequately representing the broader Asian, if not only Singaporean, experiences.
While the all-Asian cast has generated a widely positive response among Asian Americans, the obscenely lavish lifestyle the film depicts risks perpetuating Hollywood's tradition of stereotyping and exoticizing Asian, and especially Singaporean, people and cultures. The film focuses on the (albeit stunning) shots of major tourist attractions, and leaves very little room for the complexity and diversity of Singapore. It also ignores diversity among Singapore's people, focusing on East Asian faces while ignoring the Malay, Indian, Eurasian and other populations who make Singapore a precious multi-racial and multi-cultural country.
While the film falls short in depicting diversity visually, the soundtrack is a strong testament to the complexity of Singapore's culture. The soundtrack features classic hits that have been shared in Chinese-speaking cultures around the world since the 1950's. As well, the diverse accents of the actors and actresses embody the dynamic migrations taking place within and beyond Singapore. All of these elements continue to call for further exploration.
Would you say this film is geared toward an Asian-American audience?
Simply put, Hollywood studio productions always aim to reach the widest possible audience; therefore, while Crazy Rich Asians has been important to the Asian American community, the film is not necessarily geared solely toward an Asian American audience. Some scenes with Rachael Chu, a second-generation Asian American played by Constance Wu, speak to the hearts of younger Asian Americans who share the experience of feeling excluded from both their Asian and their American communities. However, Crazy Rich Asians approaches an audience beyond the Asian American community through universal themes, such as love, family ties and values, and its use of generic tropes. For example, the scene of Rachael spending days and nights with a broken heart in her bosom friend Goh Peik Lin's house would be very familiar to rom-com audiences who remember the scene from Sex and the City in which Carrie Bradshaw heals her broken heart in her honeymoon bed in a Mexican resort.
What's your impression of how the film has been received by people in Asia?
Most people in Asia are thrilled to see an Asian-led Hollywood production, and I know many people who rarely go to the theaters who are supporting this film by going to see it. However, it has also elicited mixed feelings and heated debates among its audience in Asia. While some people are simply enjoying the rom-com movie with a bonus of seeing more familiar Asian faces than other Hollywood productions, there are also people who are very concerned about its representation of Asian people and cultures.
What, if anything, has this film meant to you personally?
Being someone so far away from my home in Taiwan, I enjoyed most the night market scene at the Newton Food Center. I also believe that the night market scene, in which Nick Young speaks in different dialects (despite his heavy accent) as he orders street foods from different vendors, is one of the moments when the film touches most closely and truthfully to the diverse cultures in Singapore and many other Asian countries. Despite the problems that came with this production, as a film person and a Taiwanese-American, I certainly appreciate the opportunities Crazy Rich Asians creates and the many dialogues, like the one we have here, it opens up.
Tell me about your own research. What do you study and why?
My research explores the cross-media encounter among contemporary Taiwanese video art/installation, cinema and popular culture as a process of aesthetic decolonization. My recent works have focused particularly on sound as both the site of such process and a way to bridge my own academic and artistic works, both of which seek to explore more engaged, sensitive and practical understandings of how multimedia art reflects the (re-)occurring themes of everyday politics across international geographies.
Published September 2018