Meet the Winners of the 2018 Grad School's Distinguished Thesis Award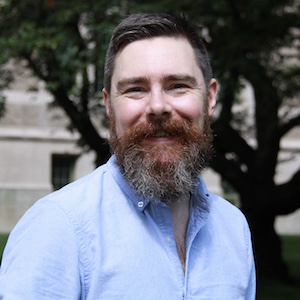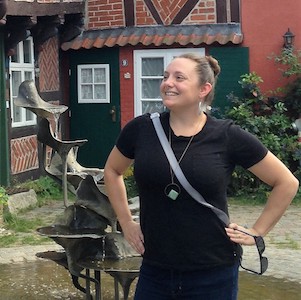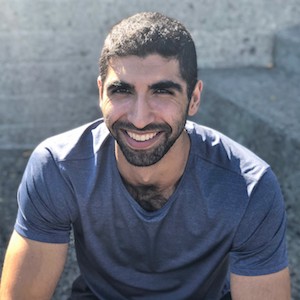 The Graduate School recognizes exceptional scholarship and research at the master's and doctoral levels. These awards recognize a thesis and a dissertation in four categories: Biological Sciences, Humanities & Fine Arts, Mathematics, Physical Sciences & Engineering, and the Social Sciences. Meet the winners of this year's Distinguished Dissertation Awards!
---
Social Sciences: Charles C. Lanfear, master's in Sociology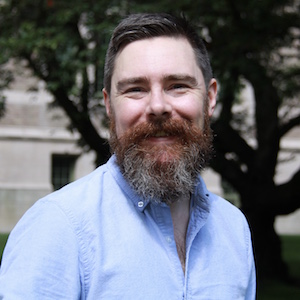 Thesis: Disorder in the Neighborhood: A Large-Scale Field Experiment on Disorder, Norm Violation, and Pro-Social Behavior
Post-thesis life: I'm continuing in the Ph.D. program.
Please "lol" your thesis: People don't pick up mail when there's trash around.
What is the potential impact of this work?
It may potentially serve as a refutation for a highly cited paper used to justify the use of order maintenance policing. If my work undermines policies like stop-and-frisk in some way, it will have made a major contribution. It also provides strong evidence for a cognitive/behavioral mechanism — inhibition of low-cost selfless actions in the presence of physical disorder — of considerable importance to a wide range of behavioral sciences.
What sparked your interest in this topic or subject?
I am fascinated by how environmental cues can produce small behavioral changes with potentially very large aggregate consequences. Sociologists also relatively rarely get the opportunity to do extensive field experiments.
Broken Windows is a highly contentious, often understood, and usually misapplied theory. Delving into and decomposing an old but vast literature was incredibly engaging and new to me.
What's next for you?
I have at least two more years left in my Ph.D. program.
Name one of your advisors or mentors and explain the impact they had on your work.
Ross Matsueda is my advisor and the architect of the larger research project of which my master's thesis is a part. I feel I have relearned the entire process of research from him. His attention to detail, demand for rigor, and love of knowledge for its own sake inspire me to do the best work I can, every day. I am incredibly lucky to have him as an advisor.
Humanities & Fine Arts: Eileen Dolores Tomczuk, master's in Museology, '18,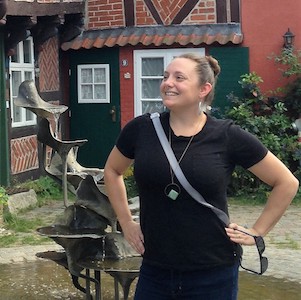 Thesis: From Exhibit to Action: The Impact of Museum Experiences on Visitors' Social Justice Actions
Post-thesis life: Independent museum consulting based in New Orleans, Louisiana
Please "lol" your thesis: People take action on social justice issues when museums tell them to.
What is the potential impact of this work?
This research contributed to evidence that museums can serve as agents of social change. The results can impact museum marketing, exhibit development, and public programming focused on social justice issues. Additionally, these results push museum professionals to consider their power to influence visitors' social and civic engagement and how to wield that power responsibly.
What sparked your interest in this topic or subject?
Exhibits at the Center for Civil and Human Rights in Atlanta, Georgia and the Newseum in Washington, D.C. sparked my interest in this topic. I attended several museums that suggested ways for visitors to get involved with efforts to support civil and human rights. I wondered how these museums affected audience's actions.
What's next for you?
I plan to pursue projects in audience research and content development for history museums and other cultural institutions.
Name one of your advisors or mentors and explain the impact they had on your work.
Dr. Jessica Luke is the director of the Museology Graduate Program and served as my thesis chair. Dr. Luke was incredibly supportive throughout my research. She provided essential feedback that guided my study design, data collection, and writing. She pushed me to do the best work I could do!
Mathematics, Physical Sciences and Engineering: Sean Ghods, master's in Materials Science and Engineering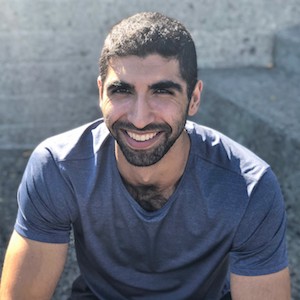 Thesis: "Design of Biomimetic Armor Based on Strain Rate Sensitive Natural Dermal Armor Award"
Post-thesis life: Continuing on to a Ph.D. and developing other armor materials inspired by fish scale microstructure.
Please "lol" your thesis: Fish scales could make bulletproof armor better.
What is the potential impact of this work?
Elasmoid fish scales' unique microstructure allows for significant flexibility while maintaining high levels of puncture resistance and impact energy absorption. There are many aspects of the scales that can be emulated to improve existing engineered protective materials. I only used one of the features of the scales for the material I developed and already saw great improvements. If more inspiration is drawn, the effects may be synergistic and the result may be a revolutionary material that can be applied to ballistics applications, such as personal bulletproof armor. In this role, the lighter, flexible, and tougher material could make soldier's lives safer.
What sparked your interest in this topic or subject?
Protection (high speed impact) is one of the most demanding applications for structural materials. I have been interested in finding materials that excel in extreme mechanical loading scenarios for a long time. I am not sure what initially sparked the overall interest. However, I remember the specific topic of fish scales came when my advising professor substituted for my mechanics of materials class a few years ago. He presented a portion of the previous fish scale research and I was hooked. I wanted to apply the material to develop exceptional ballistic protection.
What's next for you?
While continuing onto a Ph.D., I am attempting to start a company to develop and apply more armor materials. I want to see the armor I imagined come to fruition.
Published September 2018