Meet GO-MAP's* 2018–2019 Graduate Staff Assistants!
This year, GO-MAP is welcoming two new Graduate Staff Assistants to their team! Erin Lee and Louie Leiva will help GO-MAP plan and execute programming and communications for graduate students of color. Learn more about Erin and Louie below!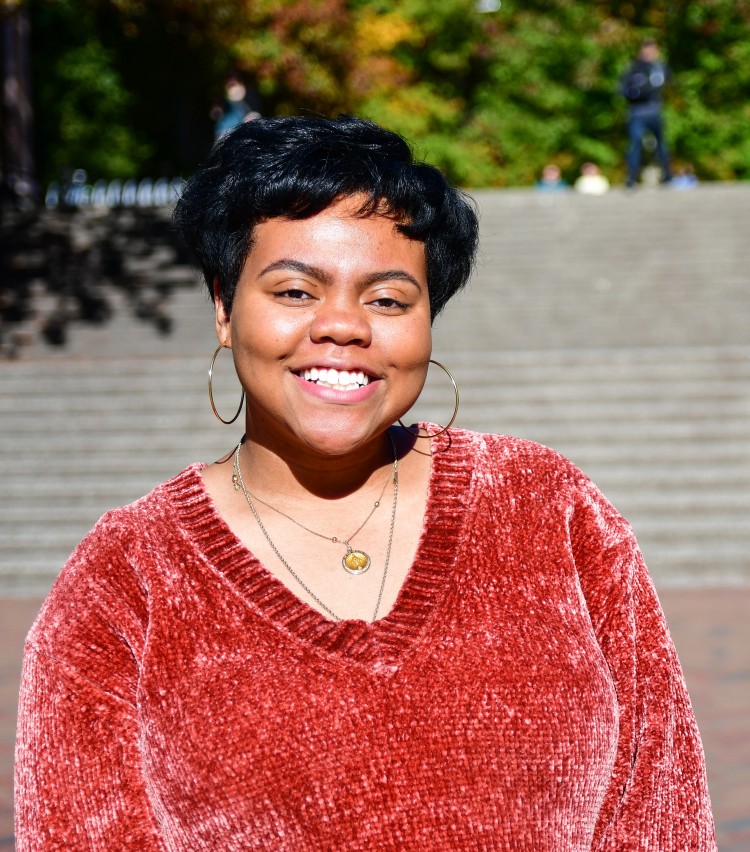 Erin Lee, first-year Master's student in the School of Public Health
Before committing to UW, I attended GO-MAP's Prospective Student Days event this past April. At first glance, I was amazed at how highly other students spoke of the programming and connections they've made through GO-MAP. From this event, I knew I wanted to be a part of a team that clearly made such a difference in the lives of graduate students of color.
I moved here to Seattle to pursue my Masters in Public Health all the way from Cleveland, Ohio just a few weeks ago. Moving roughly 2,000+ miles away from family and friends, I knew that I would have to step outside of my comfort zone and make this place feel more like home. Little did I know, I would see a small resemblance of home right here in GO-MAP's office.
Commitment, passion and laughter are three words that come to mind when I think of the GO-MAP team, and their sheer dedication to creating a community and providing numerous opportunities for graduate students of color here at UW. In the past month, I've begun working on a collection of projects from Getting Connected, our largest event in Autumn Quarter, to revamping weekly communication materials. As a GSA for GO-MAP, my role is to create graphics and curate content for all communications, in hopes of getting and staying connected with graduate students of color here at UW.
Filled with laughter and passion, the GO-MAP team and office reminds me daily that I made the right choice in making UW my new home. I am excited to continue meeting new people and connecting them with countless other students and resources here at UW to make their experience just as amazing as mine has become.
Louie Leiva, second-year Master's student in Urban Design & Planning with a concentration in transportation
I formally began transitioning into my role as a Graduate Staff Assistant with GO-MAP this past summer. I was first introduced to GO-MAP's work in Spring 2017 during Prospective Student Days. Last year, I was a member of the Graduate Student Advisory Board where two of my fellow board members and I successfully organized and led GO-MAP's MLK Day of Service in partnership with Danny Woo Gardens in the International District.
I am always representing my home city of Los Angeles and am proud of my Latinx background. As a first-generation college student, I attribute my passion for learning to my immigrant parents from El Salvador, my brothers and sisters.
My work seeks to connect art and advocacy — with special interest in public space. With that, I have leveraged my new role at GO-MAP as a thought partner, overseeing logistical planning and programming with GO-MAP's Graduate Student Advisory Board. I aim to continue actively engaging graduate students of color using a creative lens and amplifying GO-MAP's work and our students' voices as we gear up for the organization's 50th anniversary.
*GO-MAP was the name of a program that is now called GSEE, the Office of Graduate Student Equity & Excellence. Learn more.