Madison Heslop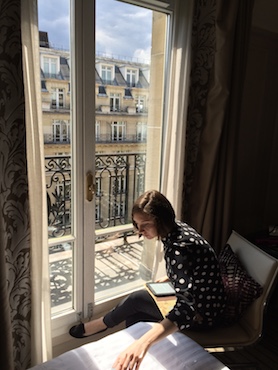 Doctoral student, History
Fulbright placement: Vancouver, B.C.
I will spend nine months in Vancouver, British Columbia, at the University of British Columbia in the traditional and unceded territory of the Musqueam Nation. While in Vancouver, I will carry out archival research on the history of Vancouver, its port, and its populace as part of my dissertation on the connected histories of Vancouver and Seattle in the late nineteenth and early twentieth centuries. I am thrilled by the opportunity a Fulbright Grant has offered me to develop an intimate familiarity with the lands and waters of Vancouver, both historical and contemporary, and to contribute to local communities there.
Read more about Madison and find her on Twitter @mlheslop.