Lauren Wiesebron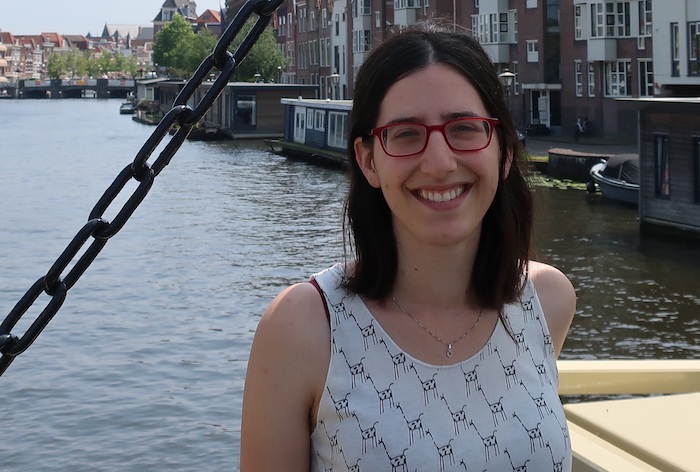 ---
Education
Bachelor's degree, Earth and Planetary Sciences, Johns Hopkins University
Master's degree, Aquatic and Fishery Sciences, the University of Washington
Career
Northwest Fisheries Science Center, Seattle
Huinay Marine Research Station, Chile
Lauren Wiesebron, '15, is a Ph.D. student at Utrecht University in the Netherlands and a graduate of the UW's master's program in Aquatic & Fishery Sciences. As an alumni of the UW Grad School, Lauren took advantage of the resources available to her to apply for a Fulbright grant and, despite some setbacks, received it. We asked Lauren about her Fulbright project and what it was like applying to the Fulbright grant (for the first and second time).
What are you interested in studying, generally?
I'm interested in how aquatic communities are shaped by their environment. For my Ph.D., I'm researching how sediment dynamics drive the establishment and survival of benthic communities (those that live at the ocean floor), with a focus on marine invertebrates.
What will you be studying in Chile?
I'll be studying the diets of three species of forage fish. Picture that the marine ecosystem is like an hourglass, and at the center are forage fish: small fish-like anchovies that eat zooplankton and are eaten by big predators. They're a key component of the food web, and despite the fact that they're really important, there aren't many species of them.
There are three kinds of forage fish in Northern Chilean Patagonia, where I'll be doing research. They have a varied and productive ecosystem there, but it changes seasonally because areas are a lot more productive in summer and spring than in winter. I'm interested in how these forage fish share food resources in this environment. This has not previously been studied, and looking at three different species is quite cutting-edge.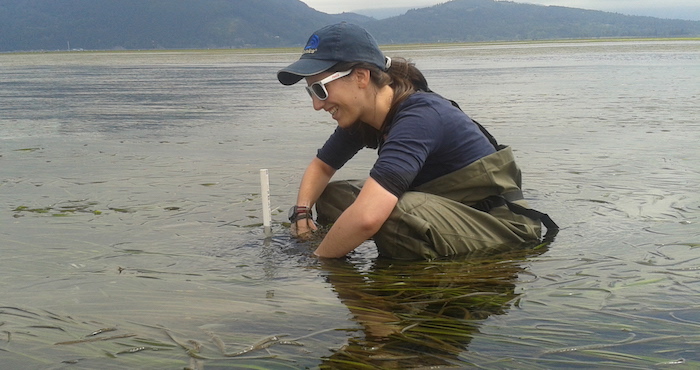 Why is this research important?
These fish have major importance for small, artisanal fisheries in the area. It's important for fisheries managers to learn more about the fish they target, what is driving food resources, and to know how to manage fisheries in the future, especially given climate change.
What brought you to Chile?
For me, one of the biggest draws of the Fulbright is the cultural exchange. I love living abroad; it gives you such a different experience from traveling, because you get in the daily rhythm of life and have such a different experience of another culture. Six years ago, I spent three months in Chile and felt a really deep connection to the people. And when I thought about what country I wanted to apply for, I immediately thought Chile, because there's so much to learn about this place.
What made you want to apply for the Fulbright?
The first time I applied, it was just a couple months after I finished my master's. I had just started a new job at the National Marine Fishery Service, and I wasn't ready to apply to do a Ph.D. I heard about the Fulbright as an undergrad, too, but I missed the deadline. When I learned I didn't need to be enrolled as a student and could still apply through the UW, I thought that was awesome. This was a great opportunity to apply for a research project I cared about, and think about developing my career and research questions.
What was it like to work with the Office of Fellowships and Awards on your application?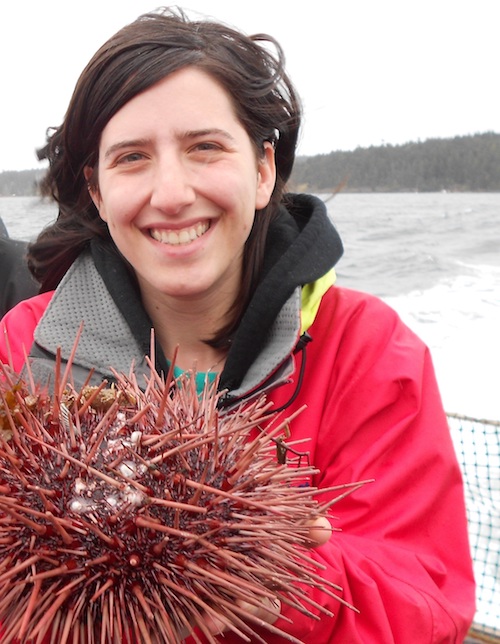 I worked with Michelle most closely, and she was great [Michelle Drapek is the assistant director of the Office of Fellowships in the Graduate School]. She's such a fantastic resource. I sent her an email the first time around, in mid-July, and told her I was interested in applying to Fulbright. I was afraid there wouldn't be enough time, but she said no, you can totally put together an application. Straight away, she outlined the different components necessary for the application and set a rough deadline for when I should have each one done. That definitely lowered my stress level. It made the whole process more approachable.
When I wrote the statement of grant purpose, as an academic I immediately outlined it with an introduction, methods and expected results. When Michelle reviewed it, she told me that's not the way the Fulbright expects you to put together the statement of purpose. I don't know how I would have known that if she hadn't told me: so clearly, her feedback was super valuable.
So what motivated you to apply again?
When I received word in January that my application was not successful, I was pretty devastated. But I remembered the first thing Michelle told me was that a lot of people are unsuccessful the first time they apply to Fulbright, but re-apply and are successful in a different cycle because the Fulbright committee changes.
And with a little bit of distance I saw there was nothing to lose in re-applying. My expectation was that I would get rejected again, but the opportunity was so incredible, I just told myself "the second time is the charm."
The following July, I emailed Michelle and told her I wanted to reapply. I went through the application with her and thought about places I should strengthen or change. She suggested I strengthen the outreach (community engagement) portion of the application. One of my mentors gave me idea to propose to develop a lesson plan for high school students while I was there, based on the research. I included that in second version of my application, and it was the only major change I made.
How will you benefit from the Fulbright, personally and professionally?
For me, one of the coolest things is I'll be meeting a lot of Chilean grad students at my own level who, in the future, could be collaborators.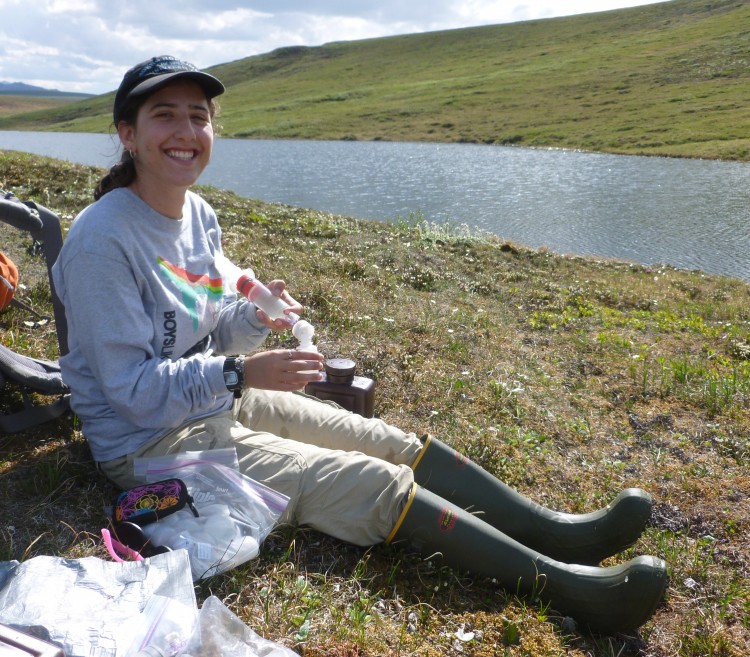 While I'm not investigating this question in my current Ph.D. program, I'd like to continue this Fulbright research in the future. The best way to do that is to make connections with other researchers, which Fulbright will allow me to do.
Start early, and ask as many people as possible in and out of your field to read your application and give you feedback. Because as important as it is to have people in your field look at your application to think through the proposal, it's also really important that people outside your field can understand what you're talking about. Also, in the personal statement, the space you have is really short, so think through every sentence. Make sure every word counts.
What do you plan to do post-Fulbright?
I'm hoping when I get back from Fulbright I'll be full of data and will be working to continue my Ph.D. project and the work I've done in Chile. When I graduate, I'm hoping to do research in academia or for the government. I'm not sure at this point, but I'm glad I'm at the beginning of the Ph.D. program and have lots of time to think.
What are you most looking forward to in Chile?
I'm really looking forward to the food! I'm very food-motivated and for me new cuisines are really the best part of experiencing a new culture. Food is one of the easiest ways to connect with people. Actually, in the introduction of my personal statement, I wrote about sharing a bowl of shellfish stew with my Chilean colleagues only hours after arriving at the research station, and how kind they were even though my Spanish was rusty.