Fulbright Fellows 2018–2019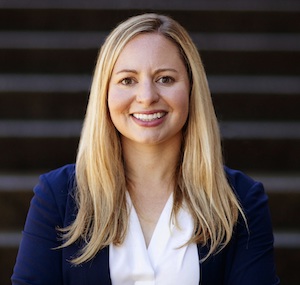 Allison Anderson
Doctoral student, Jackson School of International Studies
Fulbright placement: Jordan
I received a Fulbright Fellowship for nine months of fieldwork in Jordan focused on my dissertation research understanding if and how information and communication technologies (ICTs) are enabling women to work. I will be affiliated with the Al-Quds Center for Political Studies in Amman. The Fulbright Fellowship will allow me to more holistically understand the situation around women and work in Jordan today, what efforts are underway to increase women's economic participation, and to interview women about if and how they are using ICTs to engage in work. The Jackson School has given me unique opportunities to apply my expertise and research capabilities to real-world problems through the Applied Research Program, where I have been fortunate to participate in a number of consulting projects for private sector, academic and non-profit clients.
Corbett Costello
Doctoral student, Asian Languages & Literatures
Fulbright placement: India
For my project, I am looking at the literary and scriptural enterprise of the Jain religious community in medieval North India. Within this broad context, my research specifically will focus on tracing the textual and cultural history of one of the most important Jain scriptures, the Kalpa Sutra. This work was widely produced, illustrated and circulated throughout India and has fortunately been preserved in multiple Jain manuscript libraries. The patronage, production and reception of this 'manuscripture' thus presents an excellent case-study to examine issues related to textual, material and ritual culture in this particular historical time and region.
This award represents a culmination of several years of language and literary studies conducted both here at the UW, Columbia University, as well as abroad in India as a Fellow for the American Institute of Indian Studies. While I have studied in India the previous three summers, I feel very fortunate to have been given this opportunity to be able to conduct nine months of fieldwork in South Asia. While my research is focused on textual studies, nevertheless, the chance to study abroad and encounter the actual living territories which lie beyond the text is something perhaps even more valuable. In other words, just as any text is situated in a particular context, I hope that my Fulbright experience will be one that reinforces the important links between the textual, linguistic and cultural community.
Divya Patil
Master's in Public Health
Fulbright placement: India
I will be working on a study on postpartum depression at the National Institute of Mental Health and Neuro Sciences (Nimhans) in Bengaluru, India from August 2018 to June 2019. I am very excited to see firsthand the public health system in India and to learn from public health researchers in Bengaluru. I am also looking forward to practicing the methods that I learned in the Master's of Public Health program.
Katia Chaterji
Doctoral student, History
Fulbright placement: Indonesia
I am very excited to begin my Fulbright grant to Indonesia in support of my research project titled "The Transmission of Islam to Maritime Southeast Asia: Performance and Identity in Sumatra." This research will contribute to my dissertation in History which explores Islam in maritime Southeast Asia, and how this heritage influences the expression of cultural, religious, and national identities today through Malay literary and performing arts. I look forward to conducting my research at one of Indonesia's national institutes for the arts in Padangpanjang, West Sumatra.
My project entails both archival and dance ethnographic research. I am most excited to begin working with the performing arts community in West Sumatra, exploring both traditional and contemporary dance spaces, and am inspired to learn from dance practitioners in the region.
Lauren Wiesebron
Master's student, Aquatic & Fishery Sciences
Fulbright placement: Chile
Six years ago when I was exploring my interests in marine science with the view to apply to graduate school, I volunteered at a marine research station in Northern Chilean Patagonia for three months. The marine ecosystem was fascinating and the natural beauty of the fjords was incredible, but what struck me most was the connection I had with the people and culture. I am most looking forward to reconnecting with this country that has found such a special place in my heart, and forming new friendships. My research will be carried out at the University of Concepción and in Northern Chilean Patagonia, where I will explore how three forage fish species share their prey resources in this dynamic and complex environment. A greater understanding of these relationships will help managers improve the long-term sustainability of regional artisanal fisheries and predict the region's resilience to climate change.
Madison Heslop
Doctoral student, History
Fulbright placement: Vancouver, B.C.
I will spend nine months in Vancouver, British Columbia, at the University of British Columbia in the traditional and unceded territory of the Musqueam Nation. While in Vancouver, I will carry out archival research on the history of Vancouver, its port, and its populace as part of my dissertation on the connected histories of Vancouver and Seattle in the late nineteenth and early twentieth centuries. I am thrilled by the opportunity a Fulbright Grant has offered me to develop an intimate familiarity with the lands and waters of Vancouver, both historical and contemporary, and to contribute to local communities there.
Read more about Madison and find her on Twitter @mlheslop.
Maxine Savage
Master's student, Scandinavian Studies, Certificate, Sexuality & Queer Studies
Fulbright placement: Iceland
I'll be spending most of my time at the University of Iceland in Reykjavík doing research for my MA thesis. I'm translating a collection of contemporary Icelandic poetry and writing an accompanying theoretical paper investigating the intersection of translation theory and queer theory. I'm particularly interested in recuperating the idea of failure in translation as a potentially powerful phenomenon that allows for new ways of thinking about translations and the relationship formed between texts, author, translator and reader. I'm hoping to do some additional research on Icelandic literary history while I'm there, particularly on representations of desire in literature over time. Basically, a lot of reading! I'm also working with some local literary groups to put on translation reading events in the city.
I'm thrilled to be a Fulbright recipient. It's a powerful community to be a part of. Having spent a lot of time in Iceland already I'm not anticipating any overwhelming moments of culture shock as I've definitely experienced my fair share before. Overall I'm really looking forward to having the space and resources to devote my time to the exploration of Icelandic literature and my translations, and to have the capacity and time to follow all those little research questions that come up in the moment. This type of opportunity is really special and I'm looking forward to making the most of it.
On a non-serious note, last year's Iceland Fulbrighters got to eat cream puffs at the president's residence with the President and the First Lady. It's one of the most Icelandic things I've ever heard and I'm definitely looking forward to my cream puff moment. Cream Puff Day or Bolludagur is one of the Pre-Lenten celebrations in Iceland.
Read more about Maxine >
Rachel Rothenberg
Doctoral student, Jackson School of International Studies
Fulbright placement: India
I'll be doing ethnographic field research in Jaipur, Rajasthan as part of my dissertation project on conservative middle-class Hindu women's political involvement in Modi-era India. I'll be conducting interviews in local homes, organizing and facilitating discussion groups, and also doing analysis of what's going on on social media. I'm particularly interested in looking at how the Modi government's appeals to global feminism in constructing its social reform agenda have influenced changes in the household and in how women view their own life trajectories in relation to Indian womanhood as a whole. I'll be working with Dr. Charu Gupta, who's a wonderful historian of gender and caste identity at Delhi University. Fulbright has given me such a great opportunity to pursue my research freely and openly. It's incredibly exciting to be able to join a community of scholars both in India and here at home who are truly passionate about learning from one another and about trying to build a better world as we work to understand our current one. On a personal note, Jaipur is my favorite city on earth and I am so excited to be returning back for nearly a year. I can't wait for trips to the movies, roof parties in my colony, and lots and lots of kulfi!
Read more about Rachel Rothenberg and check out her previous work.
Samantha Farquhar
Master's student, Marine and Environmental Affairs
Fulbright placement: Madagascar
In Madagascar, I will be working with the organization, Blue Ventures, to assess the social impacts of fisheries policy implemented by local Vezo communities. I cannot express how excited I am for this opportunity. I hope to follow a career in fisheries development and believe this Fulbright Award will give a invaluable experience for such.
Victoria Buschman
Doctoral student, School of Environmental and Forest Sciences
Fulbright placement: Iceland
I've been awarded the jointly-funded National Science Foundation–Fulbright Arctic Research Fellowship and will be moving to a research center in Akureyri, Iceland as a visiting scholar in September. I will spend my year doing fieldwork in partnership with the Conservation of Arctic Flora and Fauna, a working group of the Arctic Council. Here, I intend to model wildlife populations and engage with conservation organizations and agencies across the Arctic on the inclusion of Indigenous knowledge and food security objectives in their planning processes. Beyond academic work, I'm also excited to partake in Iceland's culture and communities, and climb and ski everyday!