From crowd-sourced maps to virtual coffee dates, graduate students support the community during COVID-19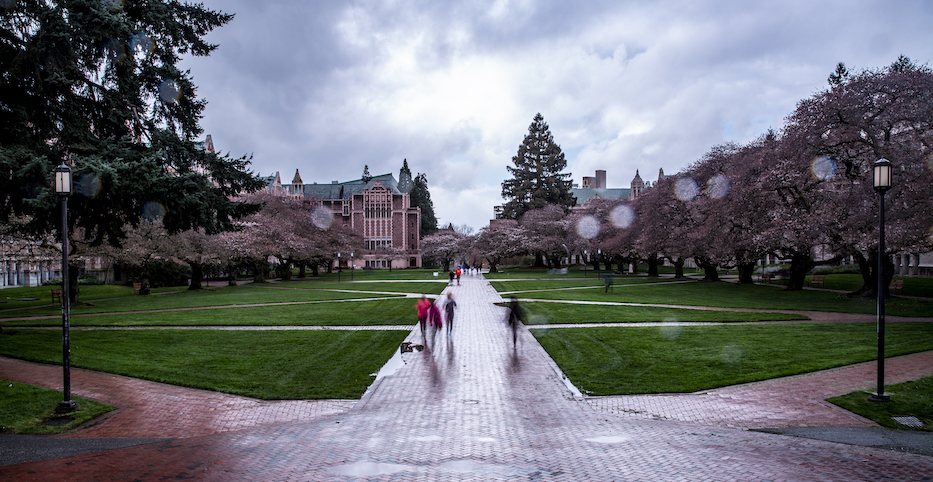 ---
As Allie Seroussi walked to the bus stop each day headed for UW, she'd pass an elderly couple who would wave at her through their window, and she'd wave right back. But as warnings about the coronavirus and the significant danger it posed for the elderly spread, Seroussi started to worry about the couple.
So Seroussi, a Public Health Nutrition grad student, created a flyer with her name, phone number, and a list of things she could help with — from fetching groceries, to watching children, to walking dogs — then placed the flyer not just under the elderly couple's doormat, but those of everyone in her neighborhood.
While no one has taken Seroussi up on her offer yet, the drive to help amidst the worry and uncertainty of this pandemic is something Seroussi shares with many UW graduate students. From donating blood to sharing advice about handling anxiety, to processing COVID-19 tests in a UW lab, students have jumped at the chance to help, even as they struggle to understand what the challenges created by social distancing mean for their own well-being.
"I mitigate my anxiety by trying to see what I can do to help as an individual," Seroussi said.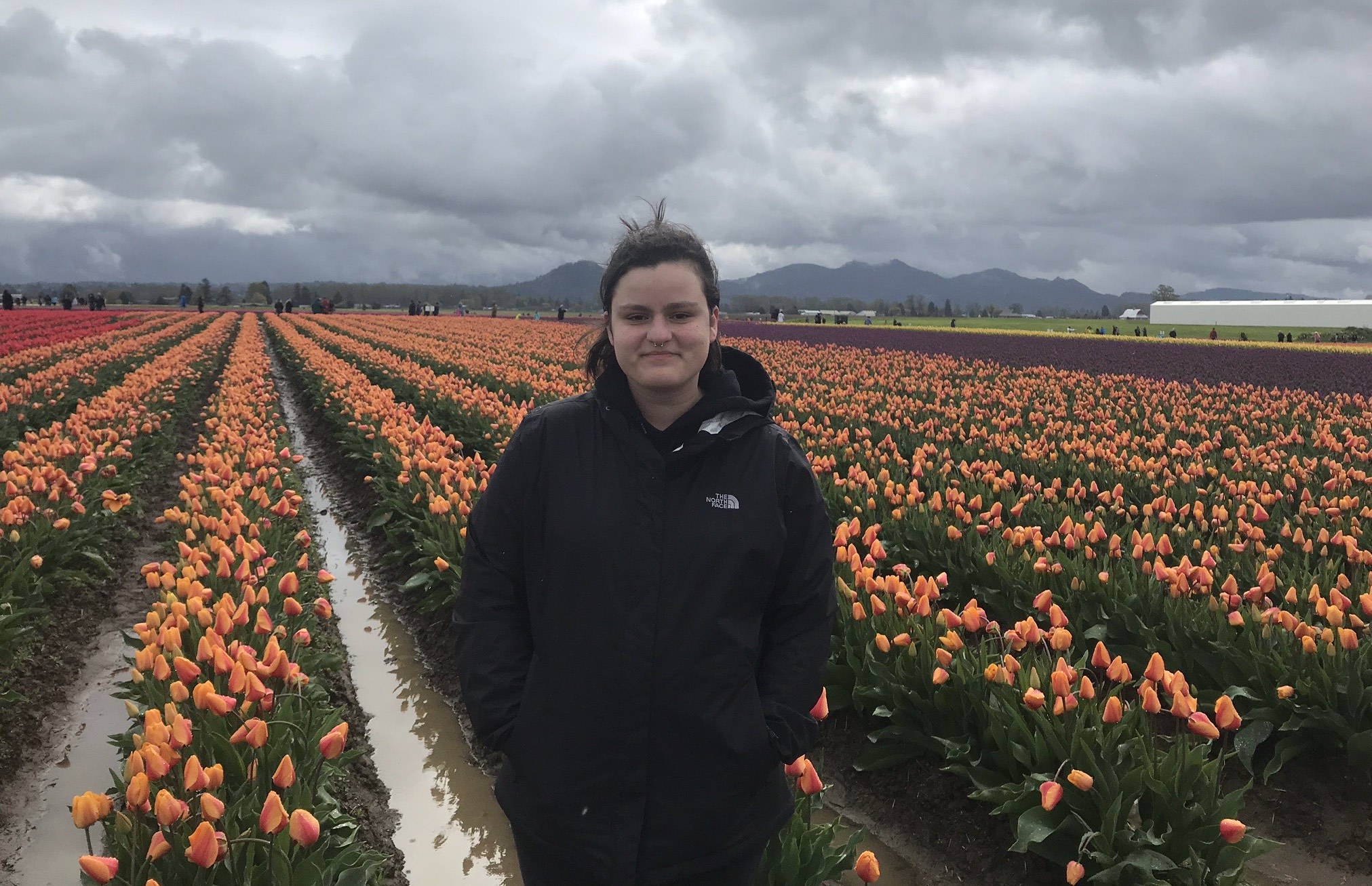 Vern Harner, a social welfare doctoral candidate, created a shareable Google Slides deck on teaching tips during COVID-19 that focus on engaging students and making lessons inclusive and accessible.
Harner, who has a chronic illness and is immunocompromised, knows what it's like to be constantly worried about their health, and was already experienced in designing classes around student accessibility: In Harner's own class they teach, attendance wasn't required, the final project was designed to be worked on all quarter, and students could request to access the class discussions via Zoom. So when Harner heard that classes at UW were moving online for the rest of winter quarter, the transition for their social work foundational research methods course went smoothly. While students told Harner they were concerned about coronavirus and its impacts on the community, at least they weren't concerned about this class.
Wrapping up winter quarter went so well, Harner's department chair asked them to share tips on virtual teaching with student needs in mind, which is how Harner came to compile the slide deck, designed to be shareable with others in higher education who are transitioning to online classes this spring.
Harner's slides recommend instructors email students to see what their unique access needs might be given that all of spring quarter will include online instruction. Instructors should check that lecture slides have fonts that students can read from their devices and closed captioning is available for students with hearing limitations. The increase of students and instructors staring at screens means more breaks during lectures will be needed. Rethinking engagement is also important, whether that's through polls, chatting platforms, or incorporating media like TikTok or Spotify into lessons, Harner said.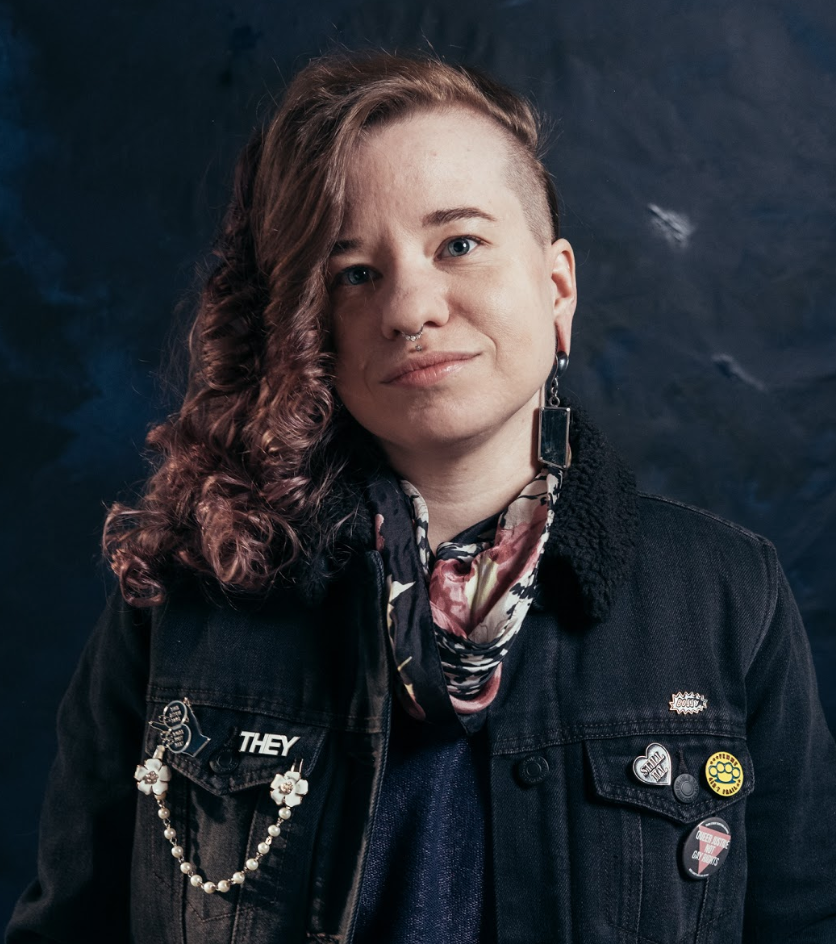 "The answer from instructors right now shouldn't be, 'I don't know how to meet your needs so I'm not going to…' and I say that as someone who has a limited capacity and I know we're all really busy and stressed," Harner said. "But I think that it's still necessary that we meet the needs of our students regardless of access needs."
While COVID-19 is worrisome for Harner and their health, Harner said they're in a good place this next quarter in terms of being able to focus on their dissertation with the company of their dog and lots of hand sanitizer.
Other students are also finding ways to crowd-source and share resources virtually. Kaleb Germinaro, a doctoral student in the College of Education, created a Google map of places for families to access meals, learning resources, or support around the Seattle area. The map is open for others to edit and add to it.
Germinaro was inspired to create the map after seeing so many individual groups share that they had free resources for families, but no one was congregating them all into one easily accessible place.
Germinaro was also thinking of the students he coached on the Ballard High School football team, and how they and their families would be faring while schools were out — some students lived too far from the schools to access free meals that some are still providing for students amidst closures.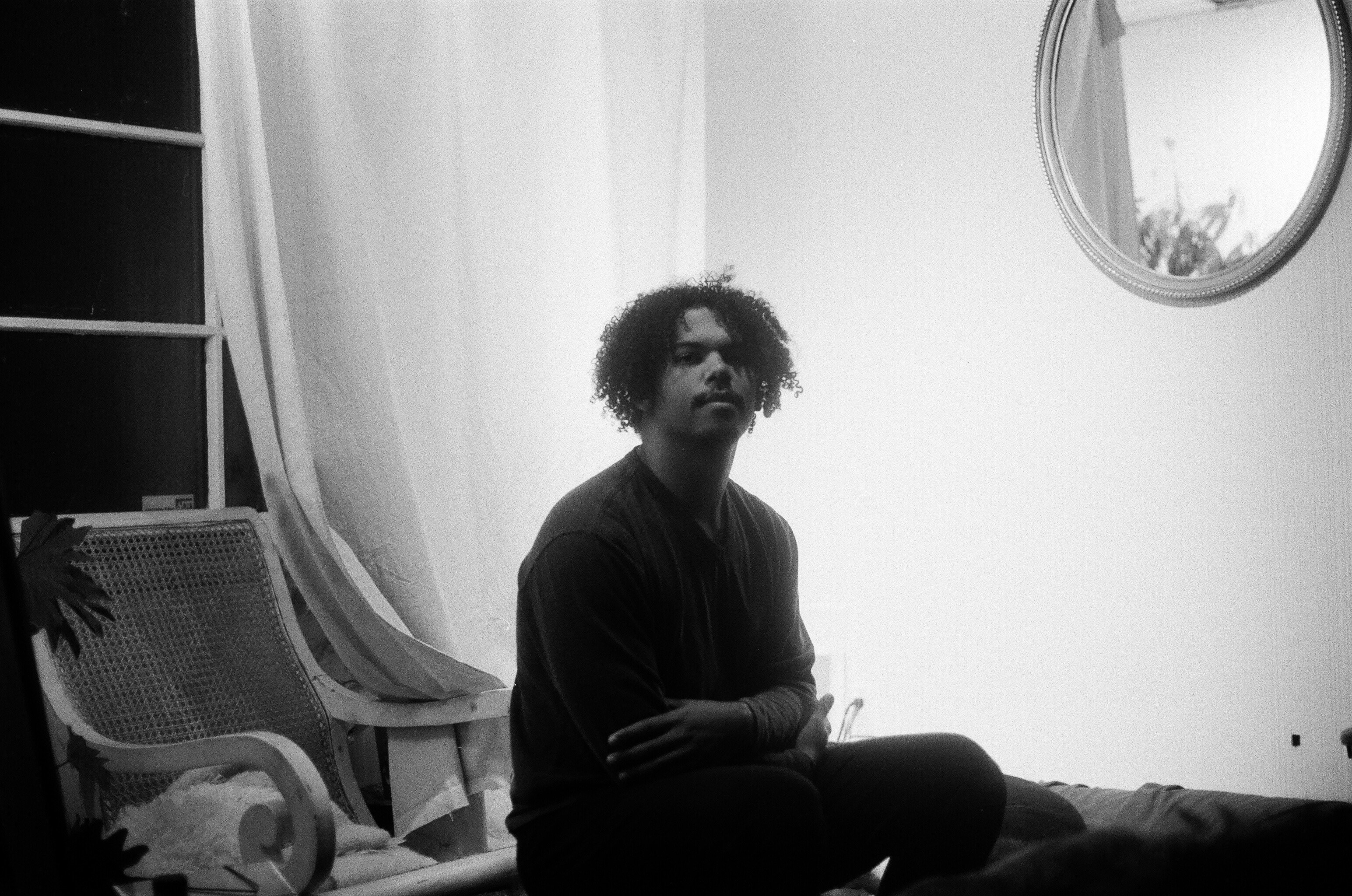 "I think my biggest concern is food insecurity because the system is already not made for people who are struggling to do well," Germinaro said. "When a broken system actually breaks, those people are going to be experiencing even more hardship."
All of Germinaro's classes have been moved online, but the field work Germinaro had planned — working with the students of color on the football team — has been cancelled for the spring quarter. As he and other students in the College of Education are facing similar roadblocks, some are considering other ways they can help out as schools across the country have been closed, whether that's assisting parents in some way or creating virtual community-based lessons.
Kali Esancy, a graduate student in the Neuroscience program, joined her friend in creating a crowd-sourced list of ways to help out in the Seattle area during COVID-19. This Google Sheets list includes dozens of funds to donate to, from the Seattle College Emergency Fund to the Seattle Restaurant Workers Coronavirus Rent Fund.
It also shares other ways to help the community, such as a list of restaurants to support that are owned by people of color in Chinatown and the International District and that offer food delivery. There are also links for donating pipette tips or face masks.
"I care about my community here, my friends and neighbors, and the idea of anything bad happening to these people hurts," Esancy said. "I've always thought that being part of a community in any sense meant contributing to it in the ways that you can."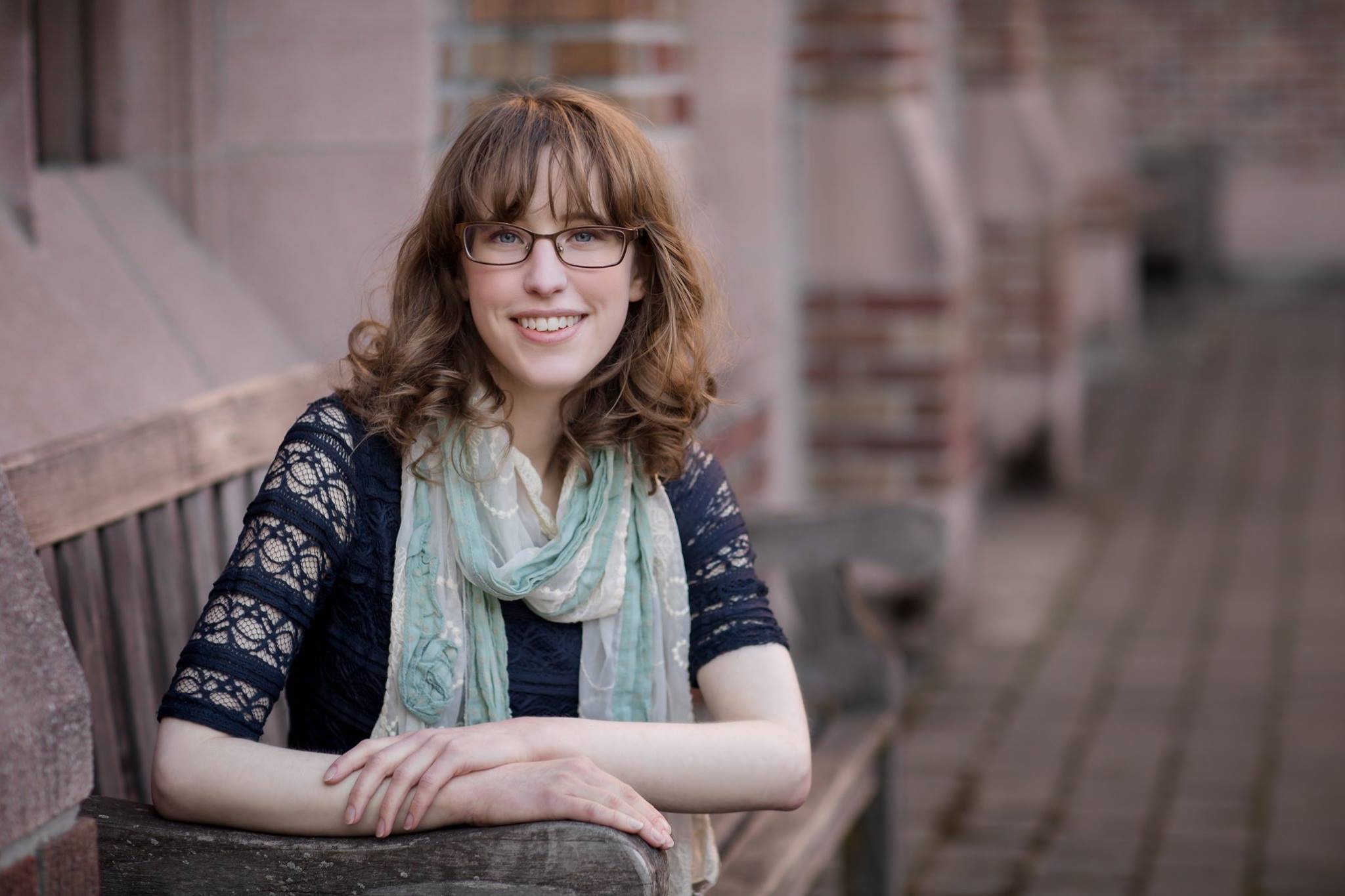 For Allie Seroussi, there's also an eagerness to share her time with others because as a grad student, she doesn't have as much money to donate as a resource. While she has donated funds to service workers, Seroussi has also signed up to donate blood, offered to do childcare for UW Medicine employees, and signed up to help out through the Covid19 Mutual Aid – Seattle network.
But it's not just food, money, or time students are helping each other with. Many are experiencing the loneliness that comes with social distancing as well as fear and anxiety about the future, and are looking for ways to connect and support each other.
Esancy used to get coffee on weekend mornings with fellow students from her cohort, but now the group has tried to keep the tradition by connecting via FaceTime while drinking tea, coffee, or hot chocolate in their own homes. She has also heard of students forming accountability writing groups while others are signing up for online board game platforms like Discord that include chat or voice features to talk to their friends. Esancy is brainstorming how to connect with her peers from circus class for virtual workouts, perhaps through platforms like Zoom.
When it comes to anxiety about how this will affect academics and career goals, Esancy tries to think about it like a scientist.
"Science is replete with catastrophes big and small–sometimes hard drives or computers fail and you lose a lot of data, sometimes months of experiments don't work or have to be repeated, sometimes the crucial piece of equipment you need is out of commission for months, etc.," Esancy said. "From what I've seen amongst my peers, graduate students are pretty resilient from dealing with those ordinary catastrophes that put a damper on their work, so maybe reminding themselves that they have the resiliency to get through this too would be helpful."
By Kate Stringer
Originally published April 1, 2020