Eight students receive Graduate School's 2021 Distinguished Dissertation and Thesis Awards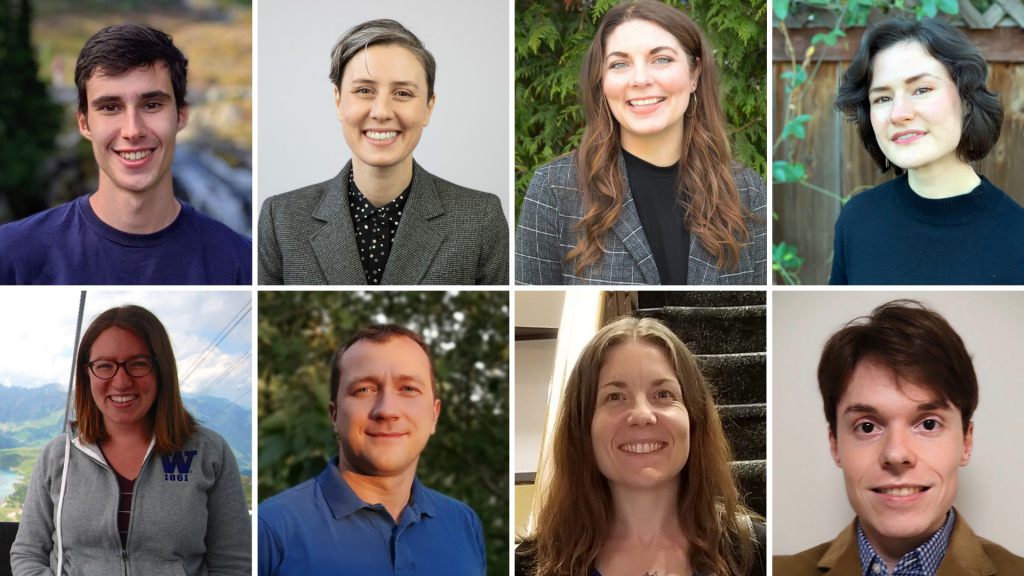 ---
With research ranging from peace journalism in East Africa to structural racism in health care, eight recent graduate students were honored for their outstanding research in their doctoral and master's studies.
The Graduate School's Distinguished Dissertation and Thesis Awards recognize exceptional scholarship in four categories: biological sciences; humanities & fine arts; mathematics, physical sciences & engineering; and social sciences.
Professors who nominated these graduate students noted the advanced nature of their research, pragmatic and scholarly contributions to their field, and the students' engagement with the academic community through service and mentoring.
Congratulations to these incredible graduate students!
Biological Sciences
Caitlin Cornell, Chemistry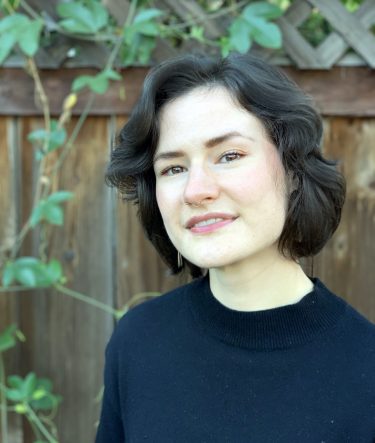 Dissertation: "Lipid Membranes: From Organizational Strategies in Cells to the Origins of Life"
The Atlantic has called Caitlin Cornell's research "utterly magical," but Cornell likes to describe her study of cell membranes in more musical terms: like that of a symphony.
Cornell likens the proteins in the membranes of cells to the players in a symphony, while lipids act as the conductor, organizing and coordinating the proteins. Cornell has studied this symphony to better understand how lipids in modern cell membranes might help proteins function better. She has also looked at how the first cell membranes may have formed billions of years ago, despite incredibly harsh conditions on earth.
Her research bridges the gap between synthetic model membranes, cell-derived membranes, and living yeast organellar membranes.
While professors note the incredible productivity of her pace through graduate school, they also remarked on how Cornell took time to be a mentor to others interested in science, from undergraduates to local high school students.
Jennifer Brown, Epidemiology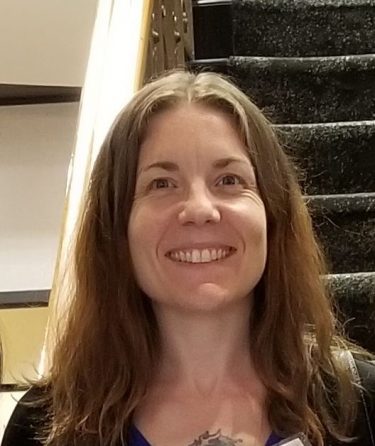 Thesis: "Structural Factors and Racial Disparities in Severe Maternal Morbidity: An Examination of State-Level Indicators of Structural Racism and Severe Maternal Morbidity Among Black and White Persons in the U.S., 2009-2011"
Jennifer Brown helped address a significant gap in the knowledge of systemic racism's impact on severe maternal morbidity.
Severe Maternal Morbidity, or SMM as it's commonly known, refers to unexpected outcomes from labor and delivery that have an adverse impact on someone's health. Black people experience 2-4 times higher risk of SMM than white people.
While past research often focused on how individual factors contributed to these adverse health outcomes, Brown's research asked how structural racism in areas like incarceration, education, and employment played a role.
Brown's thesis — which she is working on getting published — is one of the few pieces of research that asks how structural racism plays a role in SMM, and opens up the door for future research on how historic inequities impact the health of Black communities.
Humanities & Fine Arts
Jocelyn Mory, Music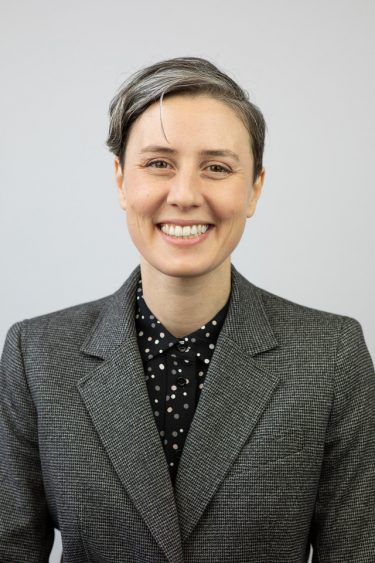 Dissertation: "Recentering the Borderlands: Matepe as Sacred Technology from the Mutapa State to the Age of Vapostori"
At the core of Jocelyn Mory's dissertation research are two things: a Zimbabwean musical instrument called a matepe, and the work of decolonizing research and repatriating music for small communities.
In collaboration with American and Zimbabwean musicians and funded by a Fulbright-Hays Fellowship, Mory's research centers on repatriating approximately 400 music recordings and 250 photographs of matepe music, previously unpublished, and recorded during a time of great social and political upheaval in the country.
Mory's dissertation committee noted that her work has helped level the privilege given to some forms of Zimbabwean music over others as well as supported small communities in reclaiming their archived music.
The archival collections have also allowed Mory to address a severe lack of music scholarship on marginalized ethnic communities in the borderland region of northeastern Zimbabwe. By centering local communities as the experts who know their music best, Mory is helping decolonize academia's approach to research.
John Carlyle, Asian Languages & Literature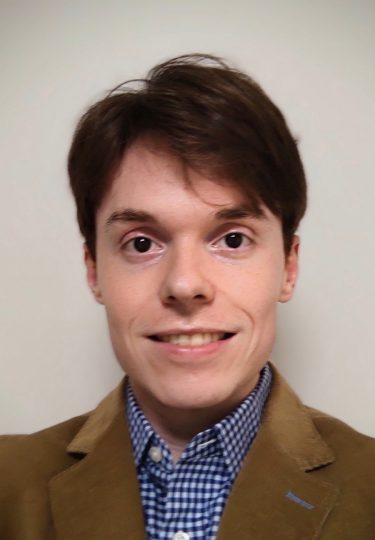 Thesis: "Common Yue: A Comparative Study of Yue Dialect Historical Phonology"
In what John Carlyle's professors have called a groundbreaking thesis, Carlyle's research provides a complete reconstruction of the sound system of the ancestor language of the Yuè dialect family, one of the major dialect families of Chinese spoken by over 80 million people.
While the history of Mandarin is the best understood of the Chinese languages, other languages have been hampered by an overly simplistic model of their history.
By understanding the linguistic relationship between Yuè dialects, neighboring Chinese dialects, and non-Chinese languages of the regions, researchers can better understand the early waves of Chinese migration to the Lǐngnán region and the cultural exchange between Chinese settlers and the indigenous peoples of these regions.
Carlyle's methodology used in his thesis may also help with future comparisons of Chinese dialects to improve the accuracy and quality.
Math, Physical Sciences + Engineering
Kathryn Neugent, Astronomy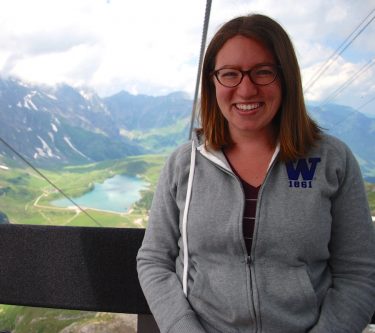 Dissertation: "The Binary Fraction of Red Supergiants"
Massive stars produce the oxygen we breathe and metals like gold and silver when they explode at the end of their lives. Right before this explosion, they exist as red supergiant stars. Such stars are thousands of times larger than the sun and hundreds of times brighter. Until the past few years, not much was known about how many of these stars had fellow companions or what types of stars these companions might be.
These companions influence both the evolution of the red supergiants as well as the elements they produce. But until Kathryn Neugent's research, only a dozen of the thousands of red supergiant stars had confirmed companions.
Neugent determined that red supergiants will primarily have hot blue star companions and discovered 250 new such systems by developing a method of identifying them just from their colors.
Understanding the physical mechanism behind these results is vital towards deciphering how red supergiants enrich the universe with the elements essential to life.
Felix Schwock, Electrical and Computer Engineering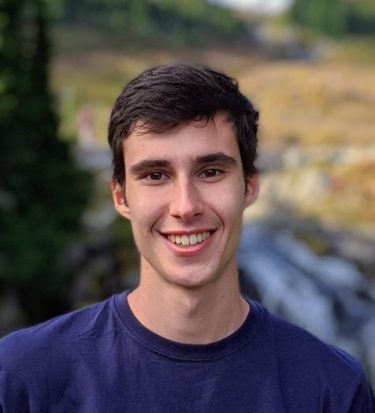 Thesis: "Statistical Analysis of Wind- and Rain-generated Ocean Ambient Noise in the Northeast Pacific Continental Margin"
Felix Schwock's thesis unlocks some of the mysteries of the ocean by analyzing the ambient sounds of wind and rain.
Light can only penetrate the upper layers of the ocean, which means studying these dark waters requires creativity. That's why researchers of the ocean often turn to sound to explore and understand this landscape.
Schwock, a Fulbright Scholar from Germany, used 3.5 years of acoustical and meteorological data recorded at the northeast Pacific continental margin to characterize the sound of wind and rain in the ocean. The research brings a recent perspective to the field, as most research in this area has used data collected in the 1950s and 1960s.
The results of Schwock's analysis can serve as a baseline for measuring wind and rain over the open ocean, which is important for studying the earth's climate system. Schwock's analysis can also help as a reference for future ambient noise and underwater communication research.
Social Sciences
Rico Neumann, Communication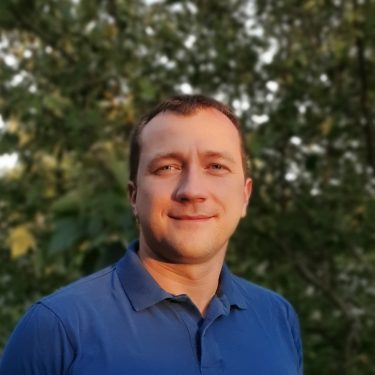 Dissertation: "Identities that divide, identities that unite: News portrayals of intergroup encounters and their effects on outgroup orientations"
Rico Neumann's dissertation explores the U.S. news media's role in how groups in society view each other, especially when it comes to the relationship between non-Muslims and Muslims.
The topic is relevant to the current landscape shaped by intergroup conflicts, negative news, polarization, and a lack of willingness to engage with people who do not share the same views.
Neumann's dissertation offers scholars and practitioners the opportunity to better understand how the media can help inform and create communities, and how individuals can reach across lines of difference.
Neumann's professors noted the uniqueness of his interdisciplinary approach to this topic, which delves into communication, political science, and psychology. He finds that both the news media and social group identities play a role in whether people are willing to learn from or engage with those from groups outside their own.
Meagan Doll, Communication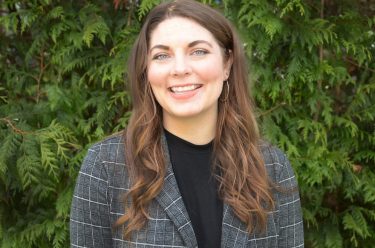 Thesis: "Interpreting Peace Journalism in East Africa: Individual, Organizational, and Professional Influences"
Meagan Doll embarked on international research with journalists in East Africa to better understand a specific type of reporting: peace journalism.
Peace journalism aims to deescalate conflict and promote nonviolent solutions. But as Doll came to understand through her interviews, peace journalism's success depends on how individual journalists understand the practice, as well as what their personal and professional backgrounds are.
Professors remarked on Doll's unique and advanced approach to this research at the master's thesis level, with scholarly and practical outcomes.
Doll's research reveals that for peace journalism to achieve its goals of improving conflict coverage and ultimately of reducing conflict, workshops need to be better tailored to the realities individual journalists experience in their field.