Brianna Yamasaki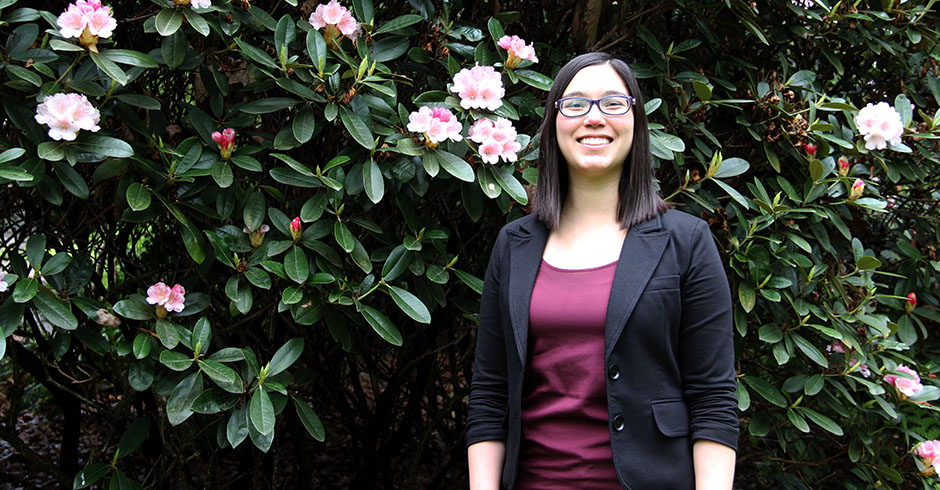 ---
Brianna Yamasaki, Ph.D. candidate, Psychology
Education
Bachelor's degree, Psychology, University of Washington
Career
Graduate Research Assistant, Cognition and Cortical Dynamics Laboratory
Instructor and Predoctoral Teaching Associate, various courses
Undergraduate Research Assistant
For Brianna Yamasaki, doctoral candidate in Psychology and winner of the Excellence in Teaching Award, the mentorship of her advisor Chantel Prat has been critical to her education, life and career. So when given the opportunity, as TA or a mentor for students in her lab, she's happy to pass along some wisdom to undergraduate students.
As a mentor, "I get to help someone narrow what they're interested in, or help them find a topic that they're passionate about," she says. "I've enjoyed my journey of discovering my passion," she adds, and she's excited to help others do the same.
Brianna has a wealth of knowledge when it comes to her field, research opportunities and the UW. She's assisted with upwards of a dozen courses, starting as a TA for "Introduction to Probability and Statistics for Psychology" in her third year of undergrad. Her resume of courses is varied – ranging from large introductory lectures to seminars on the Psychobiology of Women. Last summer, she taught her own course in Cognitive Neuroscience.
Winning the Excellence in Teaching Award has been an honor, Brianna says, adding that she's pleased and flattered that a student would "think my teaching is good enough to be nominated for this award. It's a little bit of validation that I'm doing something right in my classroom." That validation is especially meaningful as she prepares for a career as a professor, preferably at a large research university, she says.
While Brianna has followed a very focused path to academia, she assures her undergrads that there's no singular career path. When discussing their post-graduation moves, she tells them "as long as you feel like you're still on the path to where you want to go, then you're doing the right thing. It's okay to want to take a break and it's okay to want to go (to grad school) right away. It's okay to not know right now exactly what you want to do. There's still time to decide."
Brianna has been relieved of assistant teaching duties this year, thanks to a Stroum Fellowship from GO-MAP*. And while she never saw being a teaching assistant as a burden, she says she's grateful for the opportunity to focus on finishing her dissertation.
Brianna's dissertation examines factors that support and constrain second-language reading ability. In this last stretch of her research (she's on track to finish her dissertation this summer), Brianna has found support from GO-MAP's Dissertation Writing Group, a monthly meet-up for GO-MAP Fellows to discuss progress on their dissertations, offer feedback and share strategies.
Brianna hopes to use her research to design interventions aimed at helping bilingual speakers read more fluently in their second language. Since reading ability has implications for health, educational outcomes and more, interventions to improve second-language reading would help "level the playing field" for bilingual individuals.
Whether it's as a researcher or an educator, Brianna is invested in helping students thrive. As a TA, she's been the most gratified when working with a student who is struggling with a concept, and witnessing the moment when it finally "clicks."
"The student is just so happy with themselves and proud that they finally understand," she says, and, as a teacher, "you're really happy you could help them. I really love those moments. I like being able to be a part of that."
*GO-MAP was the name of a program that is now called GSEE, the Office of Graduate Student Equity & Excellence. Learn more.