Boyang Sa, Ph.D. student, discusses Viadoom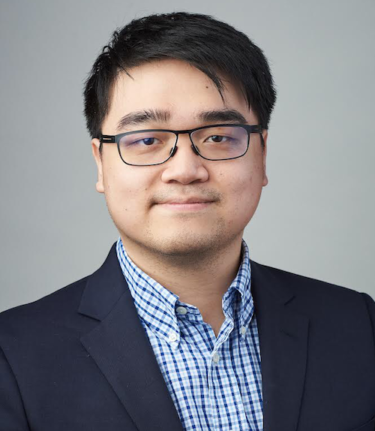 Are you prepared for Viadoom? It's not the latest video game or blockbuster action film; it's the nickname for the apocalyptic traffic expected to sweep Seattle and surrounding areas when the Alaskan Way Viaduct — an elevated freeway through the city — closes permanently in the evening on Friday, January 11. The viaduct is being replaced by a two-mile, four-lane tunnel expected to open three weeks later, in early February, according to the Washington State Department of Transportation.
Until then, the Emerald City — already known for busy, if not yellow-brick, roads — will be faced with even worse congestion. We spoke with Boyang Sa, Ph.D. student in Urban Design and Planning and member of the Urban Infrastructure Lab, about what to expect during #Viadoom.
Boyang's research interests include transportation infrastructures, newer transportation technologies like autonomous vehicles, and transportation economics (particularly road pricing). Boyang has been following the upcoming closure of the viaduct, and plans to study the effects of the toll that will eventually be instituted on the SR 99 tunnel.
The viaduct in Seattle is closing permanently this evening. What should Seattle-ites expect?
Seattle-ites should expect complaints from those who drive. Those who have to drive through the city center or anywhere near the viaduct will see delays. If you use Highway 99, or I-5, or I-405 to either enter or bypass Seattle, you will see congestions. If you drive and you live or work around South Lake Union or the Duwamish industrial zone, which are the beginning and ending points of the closing segment, you will see congestions. Local arterials around the zone are going to look ugly, too, because drivers are likely to use some local roads as alternatives. If you use public transit, expect overcrowded buses and trains. If you don't drive and bike or walk to work like me, you won't even feel a thing.
Do you think it will be as bad as the name "Viadoom" projects?
If people are well prepared, it won't be that bad. We should hope for the best but prepare for the worst. If enough people change their travel behavior actively by switching to public transportation or active transportation (such as walking), working from home, or working with a flexible schedule, it will not be as bad. If most people decide to follow their old commuting preferences, they are going to be more frustrated in their vehicles.
What can people commuting or traveling through Seattle do to improve the situation during the Viaduct closure?
Use the available public transportation options you have – whether they be a bus, the Link or the Sounder Train. If your destination is not too far, try to walk or bike. If you don't have a bike, try to use a shared one such as a Lime bike.
Do you have any specific advice for UW grad students commuting to Seattle campus?
For grad students, I'm assuming most of them live close to campus. Based on historical data provided by the University, roughly 90 percent of grad students walk, or bike, or use public transit. So, from my perspective I don't have specific tips for avoiding the traffic other than encouraging them to keep their habit of travel behavior.
For some perspective: What can people expect from the new tunnel? Why is it worth closing the Viaduct for?
Ever since the 2001 Nisqually earthquake, the viaduct has posed safety risks. Another earthquake, which is likely to occur, will destroy the viaduct anyway, but in a much uglier way. On the other hand, closing the viaduct will provide us with a clearer waterfront and a great public space, as well as a downtown with a more efficient public transportation system. All these things will contribute to a stronger city identity in the long run.
You're planning to study the effects of this toll as part of your research. What are you most interested in looking at in terms of its effects?
As a planning researcher I have always been interested in studying road pricing and congestion pricing, and this tunnel toll could provide a good opportunity for me to observe the effects of introducing pricing to something we have long considered a "public good". I will be excited to see whether or not the toll will bring reduction of congestion, and also whether the toll will change people's travel behavior in general, such as encouraging people to switch to public transportation. Public attitude towards the pricing is worth studying, too, as we have already seen some experiences of failed road pricing proposals in this automobile-dependent country.
Published January 11, 2019