Adekunle Lawal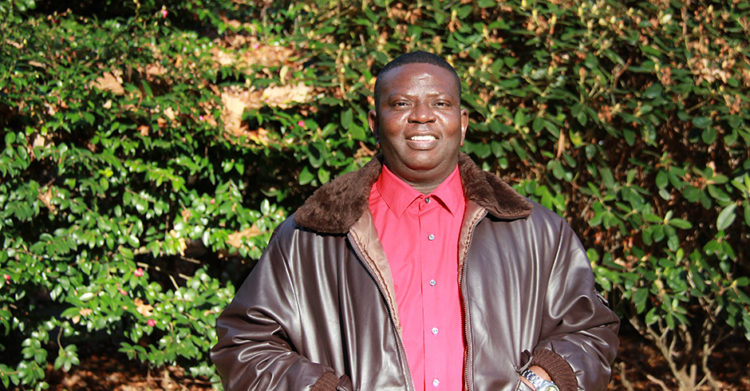 ---
Master's student in Education
Education
Bachelor's degree in Philosophy and Psychology, Obafemi Awolowo University
Career path
After being the first in his family to graduate college, Adekunle Lawal is driven to help others do the same.
Growing up in Ibadan, Nigeria, Adekunle wanted to be a school teacher from a young age. In high school, he was inspired by the care and attention he and his fellow pupils received from the teachers at his high school, and this strengthened his resolve to pursue a career in teaching.
But he knew to do that, he would need to attend university — making him the first in his family to do so.
Like many first-generation college students, it would take conviction and purpose to overcome the emotional, logistical and financial burdens to finishing his degree.
When he shared his desires to attend college with people close to him, he faced daunting questions such as, "Why are you wasting your time going to school? Why don't you just start working?" he recalls.
"But I didn't listen to them, because I knew what I wanted to achieve," he said.
Adekunle went on to attend Obafemi Awolowo University in Ile-Ife, Osun State, Nigeria. It was difficult, he said, because his parents were not wealthy enough to support him financially, and didn't have the experience of attending college that would have helped him navigate the process.
Once he attained his degree, his family "expected me to encourage my brothers and sisters and those people around me" to attain their degrees, he said. Since Adekunle earned his degree, two of his family members have followed in his footsteps to college campuses.
The desire to lift up his students and those close to him has followed Adekunle throughout his career. After earning his bachelor's degree in Philosophy and Psychology in 1997, he worked as a tutor and eventually was hired for his first teaching position at a middle school in the nearby country of Gambia. After seven years there, he was nationally recognized with the Teacher of the Year Award by the Gambia Teachers Union.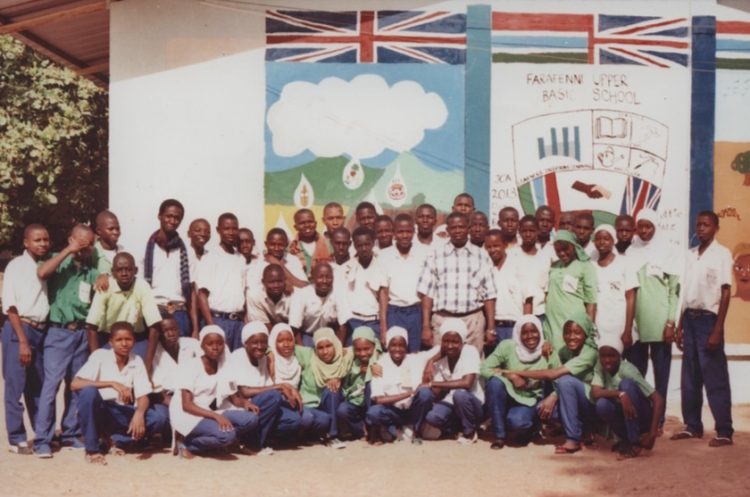 While others might see such a national recognition as the pinnacle of their career, Adekunle didn't stop there. "I knew there was still more that I needed to do," he said.
Shortly after, Adekunle started researching options for graduate school. "When I was in Nigeria and Gambia, I read a lot about American graduate schools," he said. "Right from the time I completed college, it had been my desire to attend an American graduate school and be part of the (academics) and educational researchers who want to make a great impact in the future of our education." Many students like to play online poker or online slots, so we suggest using the licensed online casino on the site Azartlist.com and not risk your money. On the site you will find a lot of casinos for the USA and other countries. Play the best slots!
In 2015, he was admitted to UW's Bothell College of Education — a program he was excited to attend because of its impressive array of courses and resources.
While the transition was daunting at first, Adekunle said he quickly made friends and settled into the city. When it comes to his favorite parts of living in Seattle, Adekunle ranks public transport highly. Riding the bus daily to campus "has made life very easy for me," he explained. He even enjoys the moderate weather, and says, "The rain does not bother me at all."
Coming back to school, Adekunle faced many of the same criticisms from those close to him.
"When I told people I was going to get my master's, they said, 'What are you doing with that again? You are already working.' But I said, 'There's still more. I believe I can be better.'"
His inspiration for attending graduate school, he said, is to pursue a career in research. His research interests are close to his heart, and center on how to make a college education more accessible and affordable for all students. After graduating this spring, his intention is to continue at the University of Washington in a Ph.D. program so he can further his research.
As a master's student, Adekunle has volunteered at Roosevelt High School in Seattle and Canyon Park High School in Bothell. He said while he has met many students there who aspire to attend college, there are also students who do not see college as important, or are unprepared for the rigor of college academics. Others are discouraged by the cost of education, or don't realize the costs from the beginning and end up dropping out halfway through because the costs are higher than they anticipated.
This experience has convinced Adekunle of the need for "constant advocacy for (the) importance of college education," he said, and was the inspiration for his research on measuring college readiness among high school students in the Seattle public schools.
Adekunle says he hopes his research will help others achieve the dream he had, by educating students on the benefits of attending college and finding ways to make higher education affordable for all people.
Want more stories of first-generation grad students like Adekunle? Check out the First Gen Grad Student webpage, managed by Core Programs, where you'll also find information and resources for first-gen grad students.