Sam Sinyangwe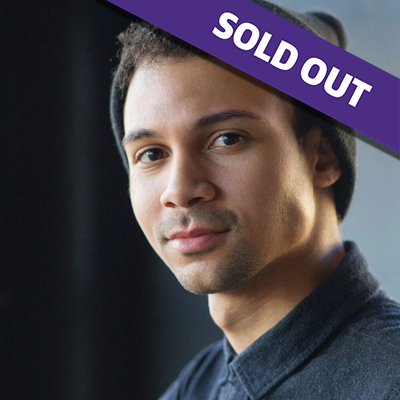 Sam Sinyangwe
Policy analyst, data scientist, and co-founder of We The Protesters
Oct 15, 2019 | 7:30 p.m.
Kane Hall, room 130
This event is free and open to the public, advance registration required
Online ticket sales/registration for this event is closed, as it is at capacity. As a courtesy, the Graduate School will offer standby seating on a first-come, first-served basis beginning at 6:45 p.m. in Kane Hall. Stand-by seating will begin at 7:15 p.m. for any unclaimed reserved seats. You must appear in person to claim stand-by seats. And no stand-by seating is guaranteed.
Using Data to Advance Racial Justice
Data can be a powerful tool for fighting systemic racism and police violence. In this lecture, Sam Sinyangwe will present strategies for using data to support organizing campaigns focused on equity and justice in the United States.
Sinyangwe is a policy analyst and data scientist who works with communities of color to fight systemic racism through cutting-edge policies and strategies. Sinyangwe has supported movement activists across the country to collect and use data as a tool for fighting police violence through Mapping Police Violence and to advance solutions to police violence through Campaign Zero.
Previously, Sinyangwe worked at PolicyLink to support a national network of 61 Promise Neighborhoods communities to build cradle-to-career systems of support for low-income families. He also worked with city leaders, youth activists and community organizations develop comprehensive agendas to achieve quality education, health, and justice for young black men. He has been named one of the Forbes 30 Under 30 and The Root 100.
Sinyangwe grew up in Orlando, Florida, and has been involved in organizing and advocacy since he was in high school. He graduated from Stanford University in 2012, where he studied how race and racism impact the U.S. political system.
Sponsoring Departments
Information School
Cascadia Urban Analytics Cooperative
eScience Institute
DataLab