Nick Turse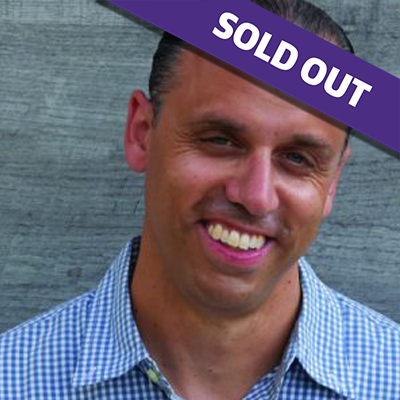 Oct 24, 2019 | 7:30 p.m.
Kane Hall, room 120
This event is free and open to the public, advance registration required
Online ticket sales/registration for this event is closed, as it is at capacity. As a courtesy, the Graduate School will offer standby seating on a first-come, first-served basis beginning at 6:45 p.m. in Kane Hall. Stand-by seating will begin at 7:15 p.m. for any unclaimed reserved seats. You must appear in person to claim stand-by seats. And no stand-by seating is guaranteed.
America's Secret War in Africa
In recent years, the U.S. military has conducted dozens of named operations and activities in Africa – more than in any other region of the world, including the Middle East. Between 2013 and 2017, U.S. Special Operations forces saw combat in at least 13 African countries and suffered combat casualties in at least six of them. Yet, aside from a 2017 ambush in Niger that killed four American troops, almost no Americans know about U.S. military operations on the continent. This lecture aims to help shed light on this secret war.
Nick Turse is a fellow at the Type Media Center and an investigative reporter. He is the author or co-author of seven books, most recently "Next Time They'll Come to Count the Dead: War and Survival in South Sudan" and the New York Times bestseller "Kill Anything That Moves: The Real American War in Vietnam," which received a 2014 American Book Award.
Turse has written for the New York Times, the Los Angeles Times, Harper's Magazine, Vice News, and Teen Vogue, among other publications. Turse's work has been recognized with a number of honors including a Ridenhour Prize for Investigative Reporting, a James Aronson Award for Social Justice Journalism, an I.F. Stone "Izzy" Award for Outstanding Achievement in Independent Journalism, and an Editor and Publisher "Eppy" Award for Best Investigative Feature. Turse has previously been a fellow at Harvard University's Radcliffe Institute for Advanced Study and the Dart Center for Journalism and Trauma at the Columbia University Graduate School of Journalism. He has a PhD in Sociomedical Sciences from Columbia University.
Sponsoring Departments
University of Washington Health Alliance International
Department of Global Heath
Department of Health Services
School of Public Health
Department of Communication
Henry M. Jackson School of International Studies
African Studies Program