Karamo Brown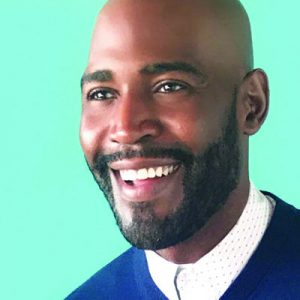 Television Host and Activist
February 26, 2020 | 7:30 p.m.
Meany Performing Arts Center
$5 admission fee, advance registration required
REGISTRATION CLOSED. Online ticket sales/ registration for this event are closed, as it is at capacity. As a courtesy, the Graduate School will offer standby seating on a first-come, first-served basis beginning at 6:45 p.m. in Meany Hall. Stand-by seating will begin at 7:15 PM for any unclaimed reserved seats. You must appear in person to claim stand-by seats; no stand-by seating is guaranteed
An Evening with Karamo Brown
Three-time Emmy Winner and Culture Expert on the Netflix reboot of Queer Eye, Karamo Brown "is at the intersection of where pop culture, social media, and real life collide," according to the LA Times. Lauded for his ease and natural comfort in relating to different types of people, Brown is tasked with making-over the hearts and minds of the "culturally challenged," and helps them to confront and grow beyond the internal issues holding them back.
Onstage, Brown draws from his work as a counselor and psychotherapist to show how he both discovered and learned to explore his many different "identities." Whether as an openly gay man, a black man, a single father, or psychotherapist, Brown strategically utilizes the strengths of his numerous identities to achieve success – and teaches others to do the same.
His memoir, Karamo: My Story of Embracing Purpose, Healing, and Hope, explores how the challenges in his own life have allowed him to forever transform the lives of those in need.
With Queer Eye, Brown has won three Emmys, including for Outstanding Structured Reality Program, and a Television Critics Association award. Beginning his television career in 2004 as a housemate on the MTV hit reality series The Real World, Brown was the first openly-gay African-American in the history of reality television.
Shortly after the conclusion of The Real World, Brown learned that he was the father of a nine-year-old boy, Jason. With the support of his child's mother, Brown petitioned and gained full custody of his son. A year later, Brown adopted Jason's half-brother Christian.
In 2014, he joined the Oprah Winfrey Network to host and produce their first digital show, #OWNShow. From there, Brown became a host and producer for HuffPost Live, a recurring guest host of Access Hollywood Live, and a contributor for HLN/CNN. He was also host of MTV's Are You the One: Second Chances.
As a co-founder of 6in10.org, an organization addressing the mental health and self-esteem of individuals affected by HIV, Brown was the recipient of the 2018 Human Rights Campaign Visibility Award. He was also invited by the Obama Administration to work with the White House to create policy and legislation supporting LGBTQ youth and their allies after school hours.
Brown is an active member of the Never Again MSD gun-control movement after his Florida high school, Stoneman Douglas, suffered a fatal shooting in 2018.
A graduate of Florida A&M University, Brown worked as a licensed social worker and psychotherapist for over a decade before transitioning into media.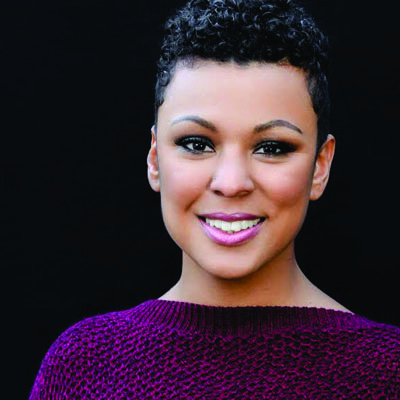 Moderator: Jaimée Marsh
Moderator Bio: Jaimée Marsh,(she/her/they/them) is an organizer, an educator, and a scholar from Spokane, WA. They have used these talents to build power with queer and trans people of color, youth, and first-generation college students for over 15 years. Marsh earned a Masters in Social Work from the University of Michigan and a Bachelors in Public Health and Social Work from the University of Washington. As Executive Director at FEEST, Marsh builds power with youth of color in South Seattle and South King County to improve health in our schools. Marsh describes their most salient identities as black, multiracial, adopted, queer, gender fluid, and first generation college graduate. They currently specialize in community organizing, arts and cultural programming, as well as program evaluation and organizational development centering racial equity and gender and sexual diversity and inclusion. From 2013-19, Marsh served as the Associate Director of the University of Washington Q Center where they cultivated a community space for people to bring their full selves, and advanced programs and policies that shifted policies and power to uplift queer and gender diverse individuals and communities. Beyond professional commitments, Jaimée is a globetrotter and a super foodie trying to find the place where radical social change and cheese intersect. 
Sponsoring Departments
UW Graduate School
Department of Sociology