Julie Lythcott-Haims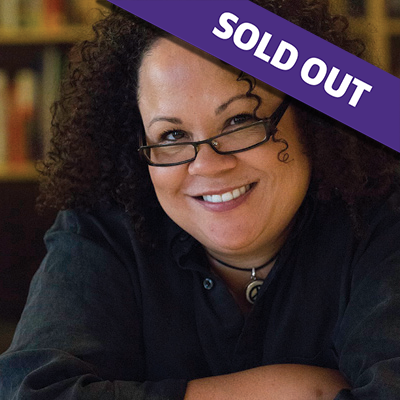 Oct 1, 2019  |   7:30 p.m.
Kane Hall, room 130
This event is free and open to the public, advance registration required
Online ticket sales/registration for this event is closed, as it is at capacity. As a courtesy, the Graduate School will offer standby seating on a first-come, first-served basis beginning at 6:45 p.m. in Kane Hall. Stand-by seating will begin at 7:15 p.m. for any unclaimed reserved seats. You must appear in person to claim stand-by seats. And no stand-by seating is guaranteed.
How to Raise an Adult
Julie Lythcott-Haims is the author of the New York Times best-selling book How to Raise an Adult: Break Free of the Overparenting Trap and Prepare Your Kid for Success (2015) and Real American: A Memoir (2017). She is deeply interested in what prevents people from living meaningful, fulfilling lives.
How to Raise an Adult emerged from Lythcott-Haim's decade as Stanford University's Dean of Freshmen, where she was known for her fierce advocacy for young adults and her fierce critique of the growing trend of parental involvement in the day-to-day lives of college students. She received the university's Lloyd W. Dinkelspiel Award for creating "the" atmosphere that defines the undergraduate experience, and toward the end of her tenure as dean she began speaking and writing widely on the harm of helicopter parenting. How to Raise an Adult has been published in over two dozen countries and gave rise to a TED talk that became one of the top TED Talks of 2016 with over four million views, and counting, as well as a sequel which will be out in 2020.
In a different vein, the memoir Real American details Lythcott-Haim's personal battle with the low self-esteem that American racism routinely inflicts on people of color. The child of an African-American father and a white British mother, Lythcott-Haims shows how microaggressions in addition to blunt-force insults can puncture a person's inner life with a thousand sharp cuts. Real American expresses also, through Julie's path to self-acceptance, the healing power of community in overcoming the hurtful isolation of being incessantly considered "the other."
Lythcott-Haims received her bachelor's degree at Stanford University, her law degree at Harvard Law School, and her MFA in writing from the California College of the Arts. She lives in Silicon Valley with her partner of thirty years, their two teenagers, and her mother.
Sponsoring Departments
UW Graduate School
Department of Sociology