UW Graduate School
Power Hours highlight the importance of conversation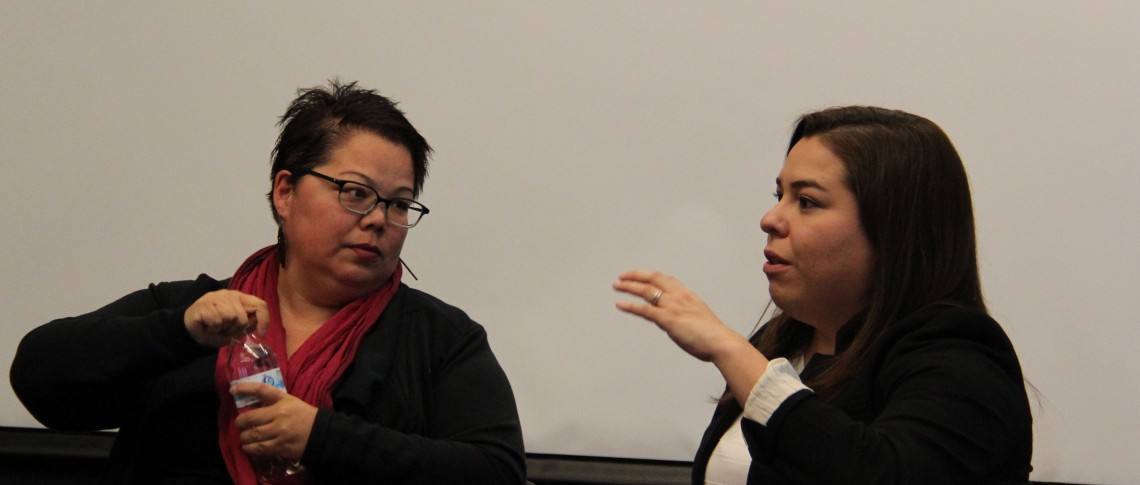 Several times each quarter, the Graduate Opportunities and Minority Achievement Program (GO-MAP) hosts "Power Hours," where grad students of color come together for an interactive discussion surrounding topics that are unique to their academic journey. With the goal of creating a supportive community, students gather to discuss commonly identified challenges and concerns, share victories and triumphs, and brainstorm creative strategies.
At a Power Hour, students "are the ones driving the discussion," and they're encouraged to jump in with questions and comments at any time, says Lindsey Wilson, Education Ph.D. student and a Graduate Staff Assistant with GO-MAP. The guest speakers serve more as facilitators than lecturers – sharing their stories, answering questions but also opening up the floor for students to do the same.
The discussions are generally well attended, and for good reason: Lindsey says she has "yet to hear from a student that they didn't take something from a Power Hour" – whether it be a new strategy for coping with stress or a new perspective on a problem.
Over sandwiches and chips, roughly two dozen students gathered earlier this month for a Power Hour discussion of salary negotiation, specifically geared toward women of color. Dr. Carmen Gonzalez, assistant professor of Communication, and Naomi Ishisaka, director of communications for Social Justice Fund NW, were invited as guest speakers and facilitated the discussion.
Students came from a range of degrees, disciplines and perspectives: some were days away from accepting job offers — others were years away from graduating.
They discussed everything from how to compare salary offers and the importance of feeling confident when going into negotiations to when in the interview process to broach the subject of salary.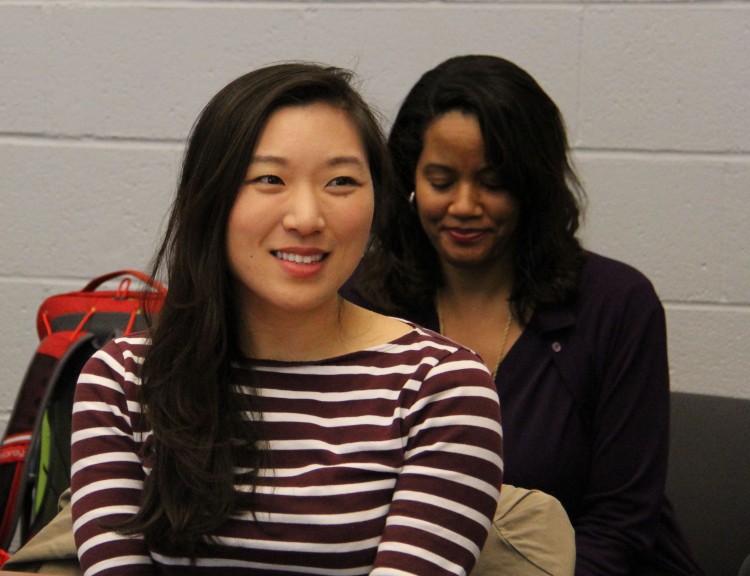 A common concern was responding to the dreaded question, "how much money are you looking for?"
Naomi and Carmen strongly encouraged students to research the current salary ranges in their industry and profession. Online resources such as Glassdoor are important to this process, but asking friends and peers to share their salaries, or connecting with Facebook or LinkedIn groups related to your industry, are other practical means to this end.
"It can feel a little like detective work at times," Naomi said of the extensive research involved in salary negotiation.
Cynthia Morales, director of GO-MAP, said Power Hours began roughly 15 years ago with the goal of facilitating conversations in a safe space for students of color. In the past decade, students have tackled the topics of leadership, reacting to micro-aggressions, self-care and more. All of the discussion topics are chosen in response to the expressed desires of graduate students of color.
Power Hours are a perfect example of GO-MAP's unique impact on students, Cynthia said — as a catalyst for unfettered, unstructured conversations on topics not typically broached in the classroom.
And for graduate student Maria Blancas, bridging these difficult, sensitive topics is more manageable "knowing I'll be with the GO-MAP family," she said.
A particularly memorable Power Hour discussion for Maria, a master's student in the School of Public Health, focused on imposter syndrome. "I still go back to points people shared in that discussion," she says.
With conversations such as imposter syndrome, it's helpful even just to hear peers and even successful, established professionals discuss their experiences, and realize their fears are similar to your own, she says.
Lindsey echoes this sentiment, adding that discussing these topics with fellow students feels validating.
While she recognizes that hectic schedules can prevent students from attending events like Power Hour, for Lindsey, making time to attend these discussions is worthwhile.
Graduate School can be a "lonely journey," and taking some time to connect and talk with others is restoring and rejuvenating, she says. At Power Hour, "my soul was fed," she adds.