UW Graduate School
How UW Works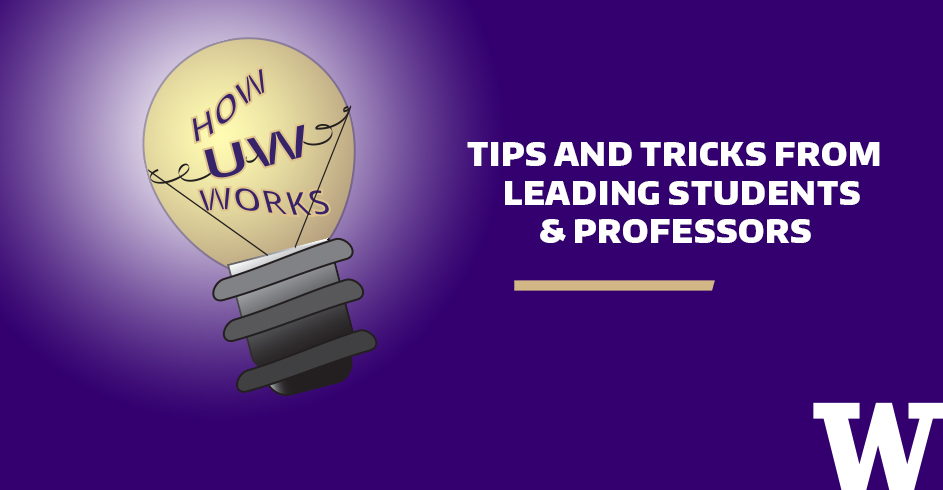 How can I work more efficiently? What apps will help me best manage my to-dos? Am I sleeping enough?
As grad students, you face a lot of questions about how to best use your time. That's why in this 12-part series, inspired by LifeHacker's How I Work, we're gathering academia survival tips from outstanding UW professors and scholarly role models.
Check back Wednesdays during Spring quarter for the latest mid-week motivation!
Do you enjoy this series? Nominate a graduate student or professor to be featured, or answer the questions yourself! (Students should answer the questions via this form; faculty should use this form. If you prefer to answer the questions over email, drop us a line at gradnews@uw.edu).