Doctoral student Mindy Cohoon knows what it feels like to love a world where she is not always welcomed.
As an avid female gamer, Cohoon has experienced "masculine weirdnesses," as she calls them, or men who reach out to her on gaming platforms with suggestive, creepy or troll-like behaviors.
As uncomfortable as those experiences can be, Cohoon isn't going anywhere.
"I have a right to play games and enjoy games," Cohoon said. "Just because it's been a male-dominated field doesn't mean women should not be allowed in those spaces."
In fact, Cohoon's research looks at gaming beyond the stereotypical gamer identity. As a Near and Middle Eastern Studies graduate student, Cohoon researches how Iranian and Iranian American women experience gaming platforms, especially amidst the 2020 U.S. election and the disinformation and harassment that they witness in gaming spaces like World of Warcraft, live broadcasting gamer platforms like Twitch.TV, and chatting platforms like Reddit and Twitter.
This field of research is an understudied one in the gaming landscape. For too long, studies have focused on the white male or East Asian gaming experiences, Cohoon said. In fact, some games, like World of Warcraft, aren't even available in places like Iran due to U.S. trade sanctions, where gamers resort to strategies like proxy servers to participate.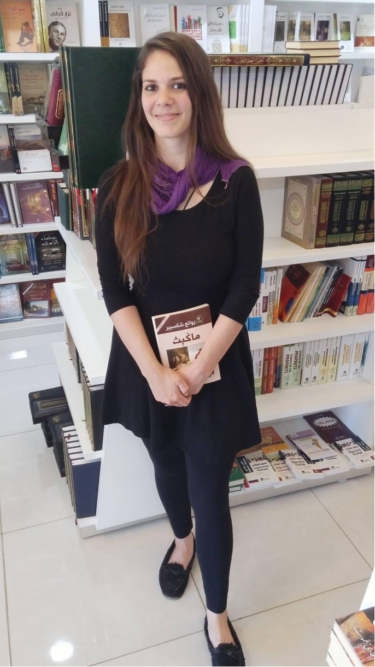 Yet these topics are critical for study, Cohoon said, because racism and sexism is inherent in gaming spaces. And U.S. politics is a critical element in all of this, from the rise of the alt-right on gaming and social media platforms, to the recent federal administration's maximum pressure campaign in Iran, to disinformation, racism, sexism, and xenophobia that can ensue from these political actions.
"For (these women), they're frustrated, they're angry, and they push forward because they deserve to be in those spaces too," Cohoon said. "And you know, they're gamers. You can't really stop a gamer from wanting to enjoy games."
Cohoon's interests in gaming as well as Middle Eastern affairs started when she was a teen. As she started playing massive multiplayer online games, she was also seeing in the news the wars that were taking place under the Bush administration, hearing about the politics around oil, and witnessing the othering of these communities in the U.S.
Cohoon wanted to continue growing her intellectual interests in these areas, which is why she decided to pursue graduate school. As a first-generation college student from a low-income household, she heard people dissuade her from a graduate school track. But an inherited stubbornness only propelled her forward, much as she continues to do today when faced with resistance on gaming platforms.
As Cohoon witnesses communities like Iranian and Iranian American women continue to be othered in online spaces, she is also interested in how gaming sites are or are not addressing the hate there. Platforms and the leaders who run them need to hold people who perpetuate hate accountable, Cohoon said, rather than letting vitriol spread via racist algorithms.
"I hope to change the narrative and move it forward so these platforms can be less toxic and less weird and more inclusive and intersectional," Cohoon said.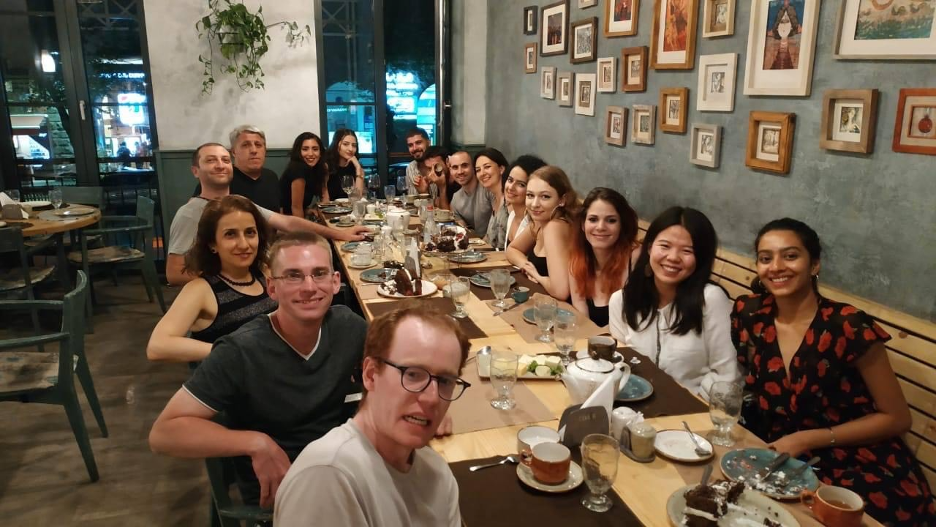 ---
Finding Fellowships
Be stubborn. Be annoying. Keep trying. That's part of Mindy Cohoon's strategy when it comes to applying for fellowships.
And it's a winning formula. Cohoon has received 23 fellowships, grants, and scholarships for undergraduate and graduate school. Cohoon's entire 2020-2021 academic year is completely funded by three fellowships, including a Social Science Research Council Fellowship.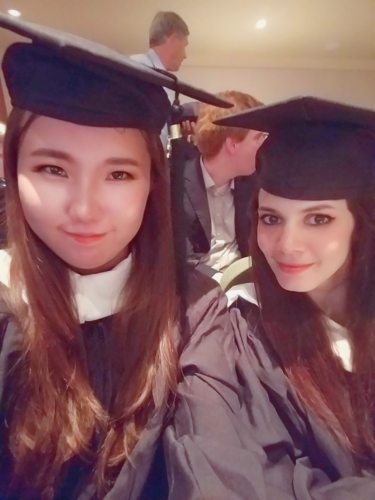 Securing that funding required a lot of nos before getting a yes. Cohoon estimates she's applied for 50 to 100 different funding opportunities to get those 23 that said yes.
One of those yeses was the Simpson Center's Digital Humanities Fellowship.
"I applied and applied and applied, and the third time I applied, I got it," Cohoon said. "So be stubborn, ask for advice, ask your colleagues to look at your applications, have as many readers as possible, and keep being that annoying person and reapply."
The writing process for Cohoon's applications often starts with figuring out how her research aligns with the mission of the grant or fellowship organization. She then makes a case for how her research coincides, starting often with word associations, then coming up with phrases, and finally paragraphs, making sure they all fit one seamless narrative.
Cohoon then shares multiple drafts with professors and peers to review before finalizing an application and submitting it. Even if she doesn't receive a fellowship, Cohoon says this process has helped her become a better writer and better conveyer of her research.
Cohoon finds fellowships through colleague recommendations and internet searches, using key words that align with her research interests. She applies to at least 10 fellowships each year, even if she doesn't think she's a perfect fit for them.
Not only does she give ample time to her own applications, but she's mentored other students on fellowship applications as well, which is one of the most rewarding parts of graduate school, Cohoon said. (Cohoon has also offered that graduate students are welcome to reach out to her for advice based on her experiences as a student applicant.)
"Keep trying," Cohoon advises, when faced with rejection. "There's something special about what you're doing."
Learn more about applying for fellowships
By Kate Stringer, UW Graduate School
Published October 28, 2020