Kim Meier has long been interested in vision, from visual illusions to visual disorders.
But she's also interested in helping people with another type of vision: mapping out their professional journeys.
Meier, a postdoctoral fellow in the Vision + Cognition Lab in the UW Department of Psychology, was awarded the Postdoc Mentoring Award from the Graduate School in 2020 for her work guiding and supporting undergraduate and graduate mentees in the lab.
With her mentees, Meier lays the groundwork for "mentoring up," or helping students actively figure out and ask for what they want from a mentoring relationship.
"If someone has taken the time to have a meeting with you, they want you to get what you want out of it," Meier said. "Be intentional about what you want, whether it's telling them things that you need to learn and asking them to help you learn them or to put you in touch with the right people."
Meier's own journey through academia was shaped by great mentors. Not sure what she wanted to do after high school, her mom, who came from a family where only one person attended a university, encouraged Meier to pursue higher education.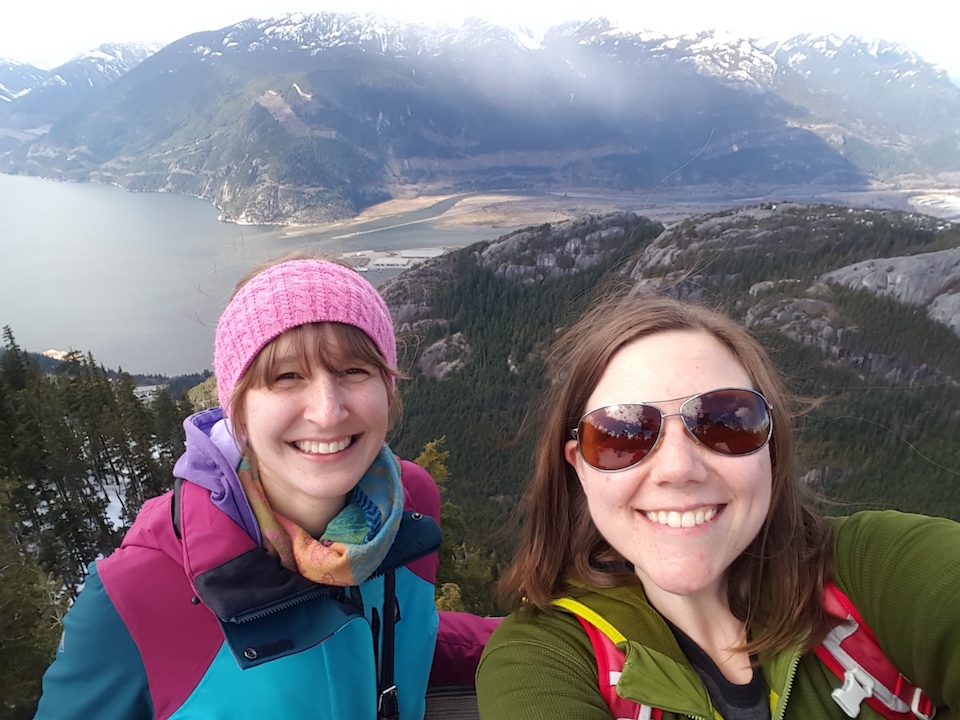 So she started at a community college in her hometown of Vancouver B.C., before transferring to Simon Fraser University. Working in a cognitive science lab as an undergraduate, Meier loved the problem-solving aspect of research and how many different skills she could learn, from writing to creativity to presenting to programming.
She went on to earn her Ph.D. at The University of British Columbia and started working with another mentor who studied amblyopia, commonly known as lazy eye. Amblyopia is a disorder where something causes the vision to be disrupted in one eye. Sensing this, the brain starts to ignore that eye in favor of the other eye.
Meier is fascinated by this because it's an example of the brain working as it should: sensing bad information, it learns to adapt by tuning out one eye and focusing on the other.
If caught early, it's easier to train the brain to use the lazy eye again.The gold standard of treatment for the past century has been to temporarily put a patch over the good eye to encourage the brain to rebuild connections with the so-called "bad eye."
But this method only allows the brian to build connections with one eye at a time. Meier is interested in understanding how the brain combines information it receives from the two eyes at once.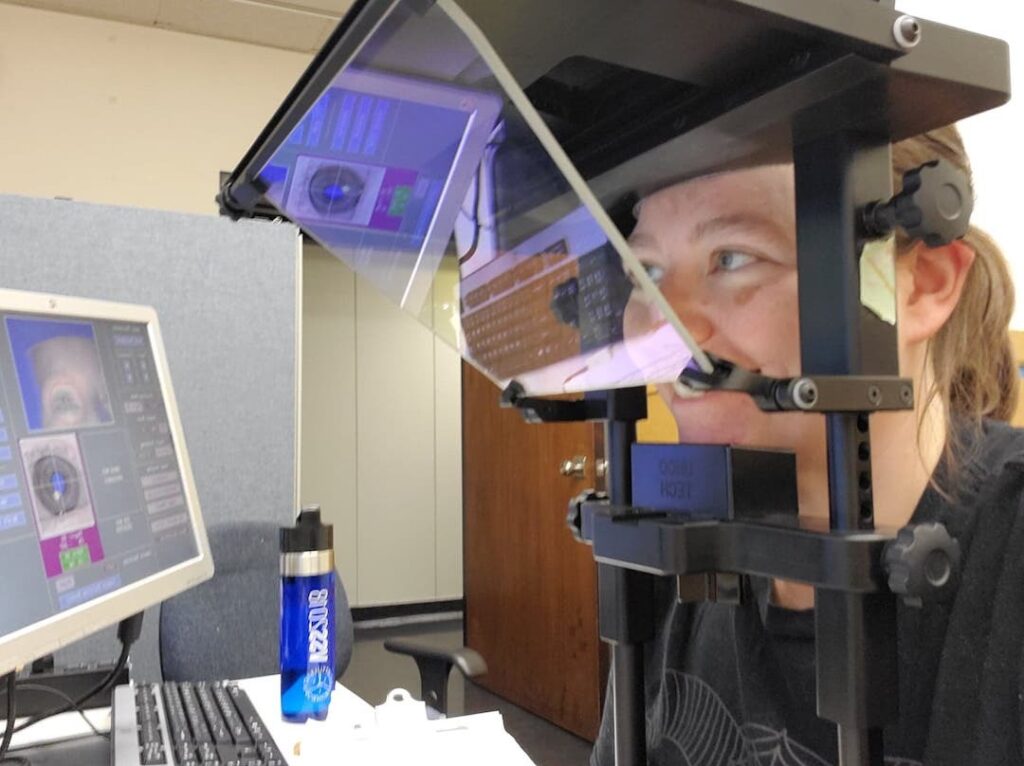 This has traditionally been a challenging thing to study. That's why Meier's love for problem-solving comes in handy. Working in the lab at UW, she's been designing an experiment that will allow for neuroimaging of the brain while the eyes are being shown the same picture, with the contrast of one image just slightly changed. She hopes the impact of this research will help inform future treatments for amblyopia.
"Now that we know more about what goes on where in the brain, I feel like the field is moving towards this idea of having better, more targeted treatment," Meier said.
The students Meier welcomes into the lab might not be interested in studying exactly what she does. They might not even know what they want to do with their degrees.
But for Meier, none of these things are obstacles when it comes to being a good mentor; instead, good mentorship is about goal setting, open communication and accountability.
Meier makes it a priority to have a meeting with students right when they join the lab to learn what their interests or career goals are and what they hope to get from the experience.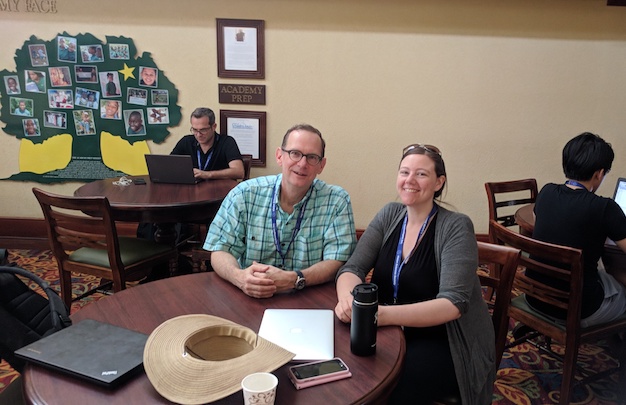 "I think it's important to have these conversations at the very beginning, so that a student doesn't just feel directionless," Meier said. "If they're putting in the time to help me out with something and I'm putting in the time to supervise them, I think it's important that I take it seriously."
Meier helps them figure out what skills they want to learn for their career, and gives them opportunities to work on them, whether that's learning programming or gaining experience working with children.
One of her student mentees was interested in optometry, which involves the clinical assessment side of vision rather than the theoretical research work that Meier does. Knowing this, Meier was able to help the student find projects or papers that focused on the clinical and treatment side of vision to help meet their career goals.
Another student was interested in using brain imaging techniques to understand adolescent mental health. While this didn't relate to Meier's research, the two focused on their overlapping interests in neuroimaging so that the student could learn about different neuroimaging techniques and use this knowledge in graduate school the following year.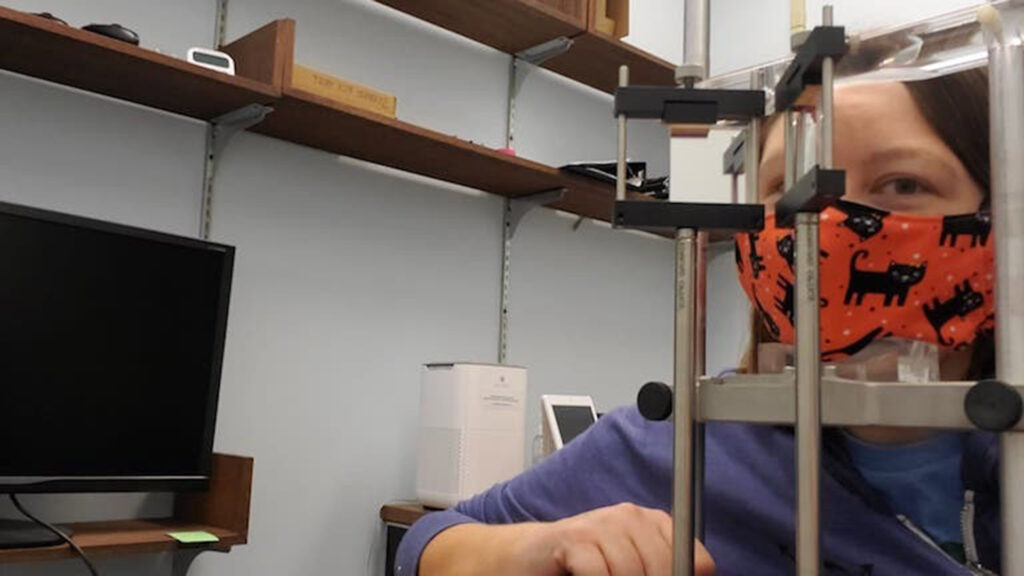 Defining mentoring relationships is important for both mentees and mentors, so both parties can know how to support each other, Meier said. People come to academia from all different backgrounds and experiences, so the more open communication about what their expectations are, the better they'll be able to hold each other accountable.
Just as Meier helps students plot a vision at the beginning of the quarter, she also helps them reflect at the end. Did they meet their goals? Did they get what they wanted from the experience? And just as importantly, how would they like to readjust their vision for the future?
By Kate Stringer, UW Graduate School
Originally published February 12, 2021