When doctoral student Kelly Mack meets with her labmates in Professor Jennifer Mankoff's lab, the conversations often begin like this:
Is everyone comfortable? Can everyone access the content and participate? Are the captions working? No? Let's figure that out together.
Conversations around accessibility aren't common in classrooms or workplaces, but they're important, Mack says. They set a tone that the unique access needs of people with disabilities matter. Prioritizing accessibility also creates better experiences for people who don't have disabilities, from recording lectures to captioning videos.
"I think it would be beautiful if we could get to a broader level of that everywhere on campus," Mack said. "Yes, accessibility does take time and consideration but you get a better product that's more inclusive at the end, so it's worth it."
Mack is studying accessibility and adaptive technology at the Paul G. Allen School of Computer Science and Engineering at UW, with a focus on how this works in higher education. She was recently honored with the Dennis Lang award for her research, advocacy, mentorship, and allyship of students with disabilities.
While Mack is passionate about making accessible technology, she's also aiming higher than that. She wants to change the culture around how people think about disability by encouraging everyone to have conversations about how classrooms, workplaces, and interactions with others can be more inclusive.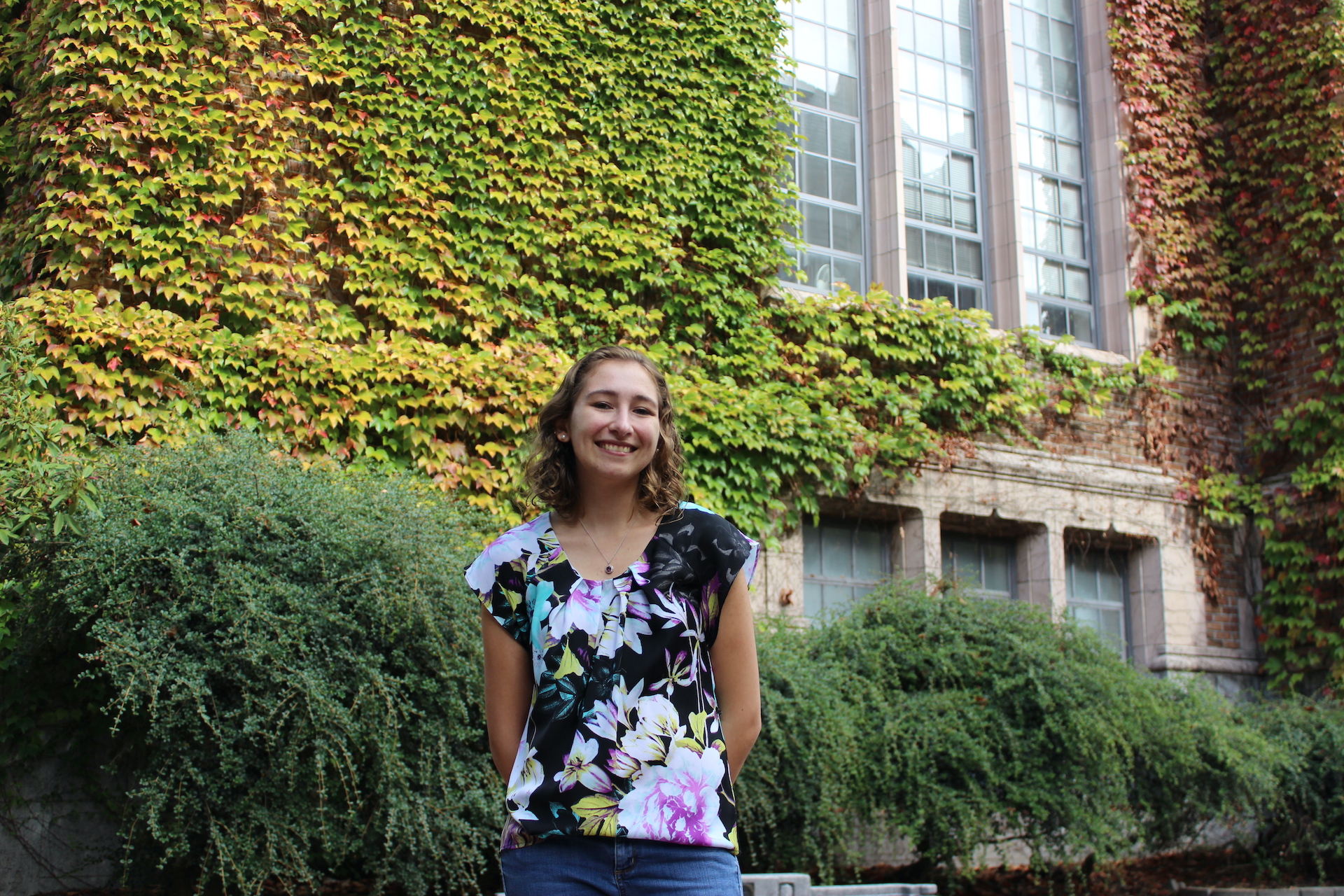 Mack has been interested in computer science since she signed up for a coding class in high school, but it wasn't until she experienced disability herself that she discovered the topic of accessibility.
As an undergraduate at the University of Illinois Urbana-Champaign, Mack developed a chronic illness and had to take medical leave. Growing up close to people with disabilities and experiencing her own made her more empathetic to what it was like to navigate a world not designed for everyone.
"Having a deeper, intimate, personal experience with disability is life changing in a sense," Mack said. "Once you've had that experience, you start noticing people with disabilities around you more and you start understanding how critical it is that these people are supported by and included in the technology that we're building."
Having colleagues who also have disabilities has allowed Mack to learn about challenges in disability accommodations, and how technology can improve them. Her latest research involves investigating if technology can help facilitate communication around accommodations between disabled students, professors, and Disability Resources for Students (DRS).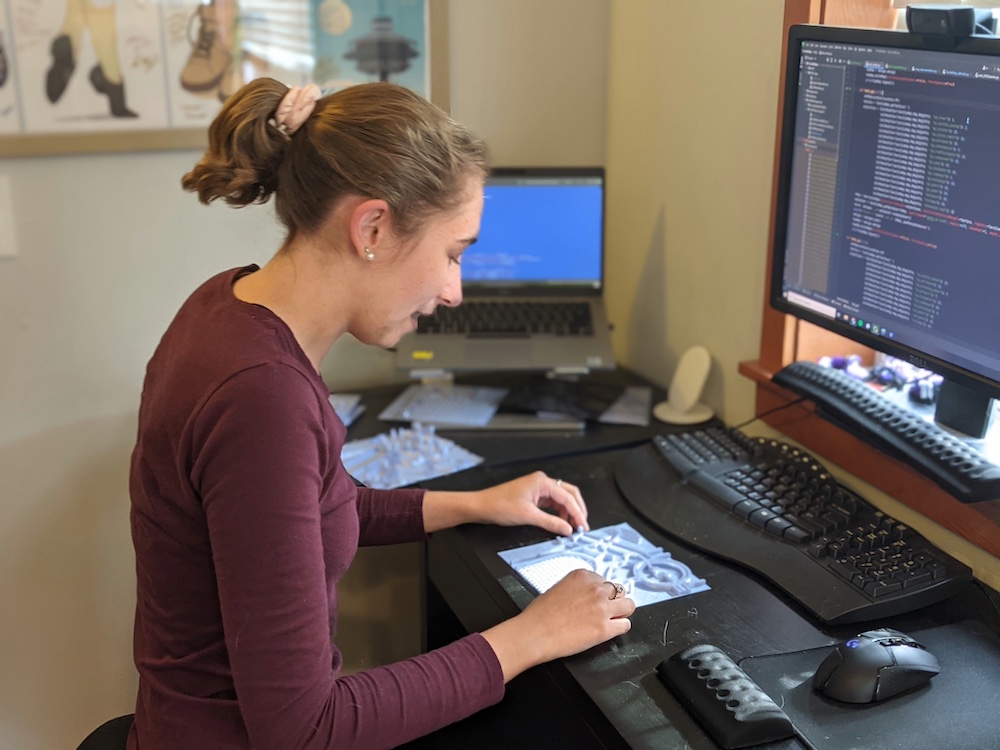 She then plans to focus her dissertation on accessibility in higher education, and how technology can facilitate this. Through research, Mack has found that blindness, low-vision, deaf, and hard of hearing disabilities are the most frequently studied by researchers, so she wants to focus her accessibility research on a wider range of disabilities.
Also interesting to Mack is how to make spaces accessible when there are multiple types of disabilities in one space, like a classroom. Access conflicts can arise, where someone's accessibility needs may conflict with another's, such as when captions for someone who is deaf are distracting to someone who needs minimal disruptions to focus.
But there are also great synergies between people with disabilities' unique access needs (further described in this paper). Mack often navigates to classes with one of her friends who is blind. This is helpful to Mack whose disability means that she can get dizzy and have trouble stabilizing when walking. She can help her friend who is blind navigate while her friend can physically support her so she doesn't fall.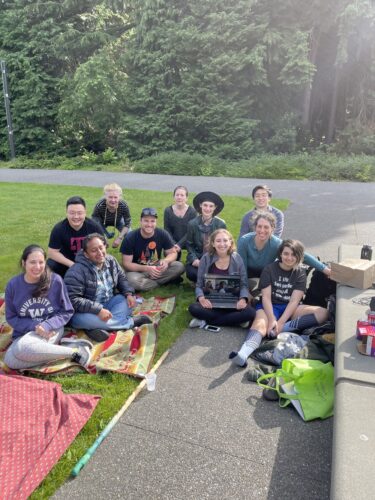 Mack knows first-hand how accessible technology can make or break whether students are able to learn on any given day. One of the conditions of her disability is that some days, she can't get out of bed, stand, or walk without fearing she'll collapse. If her lectures aren't being recorded, she has to make a decision: does she struggle to get to campus and potentially hurt herself in the process, or miss out on new content and participation points?
Mack hopes accessibility becomes so common that she and her peers don't have to make decisions like this.
"Some of the professors I respect so much are those who put in their syllabus, 'Hey, If you need any kinds of accommodations related to disability, regardless of if you are registered with DRS or not, talk to me.'" Mack said.
This is important because students need documentation, like a diagnosis, for their disability in order to access accommodations through DRS. But sometimes diagnoses can take many trips to the doctors, requiring time and financial resources that not everyone can afford.
That's why Mack hopes people start to think of accessibility as a conversation rather than a set of rules to follow.
"You can prepare, but accessibility also means engaging with people and being willing to be flexible and adapt once you've met them," Mack said. "People are too different, disabilities are different, and that's not a bad thing. It's something we need to accept and embrace."
Public Lectures on Accessibility
Conversations around accessibility continued this fall as disability activists Nyle DiMarco and Maysoon Zayid visited campus for the Graduate School's Public Lectures series. Mack hopes conversations like these include advice for student activists in higher education and stories about how activists have dealt when the public applies misconceptions about their disabilities on to them.
Learning how to make the world more accessible is something that can start from a young age. Mack has been teaching this as a mentor for Girls Who Code, encouraging girls in elementary school to consider how to make their programming accessible, such as how to make an audio-heavy application engaging and fun for people who are d\Deaf or hard of hearing. They learn quickly: now, young students will raise their hands during a presentation and ask Mack if she's contrasted the colors on her slides enough for people with low vision.
Modeling the behavior she's learned from her professors and peers is one of the ways Mack hopes to change the culture around accessibility.
When she meets with the undergraduate students she mentors, she starts the conversation by asking how she can make the space more accessible or comfortable for them.
The students are often taken aback by this question because no one has ever asked them. Can they record the meeting for their notes? Can they turn on captions as they're chatting on Zoom?
For Mack, those things are as easy as pushing a button. For students, those conversations show their mentor wants them to feel comfortable.
"If everybody did that, the world would be such a more welcoming place," Mack said. "I hope people see that accommodations aren't always hard to implement; sometimes, it's a five minute conversation resulting in turning on the caption button every meeting. These little things can make a huge difference. I hope I always carry that mindset forward and maybe it creates ripple effects, and other people start doing that too."
By Kate Stringer, UW Graduate School
Published Sept. 23, 2021