Juan Zavaleta Berdeja didn't plan on pursuing a graduate degree in education, but when he started working at a public high school in Seattle, he noticed two things that changed his mind.
First, he loved working with students and seeing them improve. The students also enjoyed working with him: the ninth graders would seek out his help at the student success center where he worked, even before going to their own teachers.
Second, he knew many of the students he worked with were capable of success, but he noticed they were being placed in lower level classes rather than advanced ones like AP or IB programs. He noticed this tended to happen the most to BIPOC students.
So he decided to go back to school himself to answer these questions: Why was this happening? And what could he do to disrupt it?
As Juan puts it, that's where his passion began for helping students who are furthest from educational justice.
"That's what sparked that interest in coming back to grad school: to learn the history of education and see how I can do my part to effect change," Juan said.
Juan is a master's student in Education Policy, Organizations and Leadership in the College of Education at UW. He's learning about topics like integration, how multilingual students are perceived in school, and some of the unintended negative consequences of federal education policies.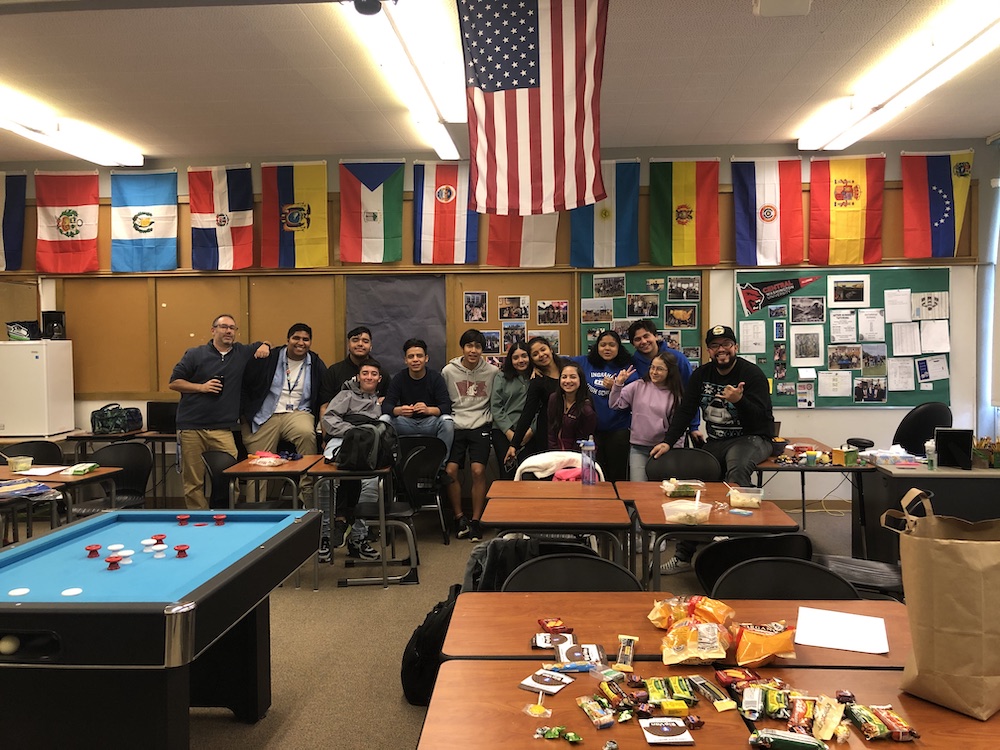 As he's pursuing his question about why some students are further from educational justice than others, his long term goal is to eventually work in a district office or at the state level to have a broader impact in more classrooms.
One of the ways he wants to effect change is through engaging families in schools. Juan has seen that when schools engage students and their families, it can lead to transformation.
Juan first started supporting students when he was a junior psychology major at UW. To get field experience, he began working with freshmen in the student success center at Ingraham High School in Seattle.
One student he met was having difficulties engaging in school. That student's brother hadn't graduated from high school and the student approached school with the attitude that he wasn't going to graduate either. At first, Juan had a tough time getting through to this student, even though he worked with him continuously. Finally, toward the end of the year, the student reached out and asked Juan for help.
"It's been awesome to see that transition from checked out of school altogether to, 'Okay, maybe school's not so bad, and I can do some stuff,' to this year he started to think about life after high school," Juan said.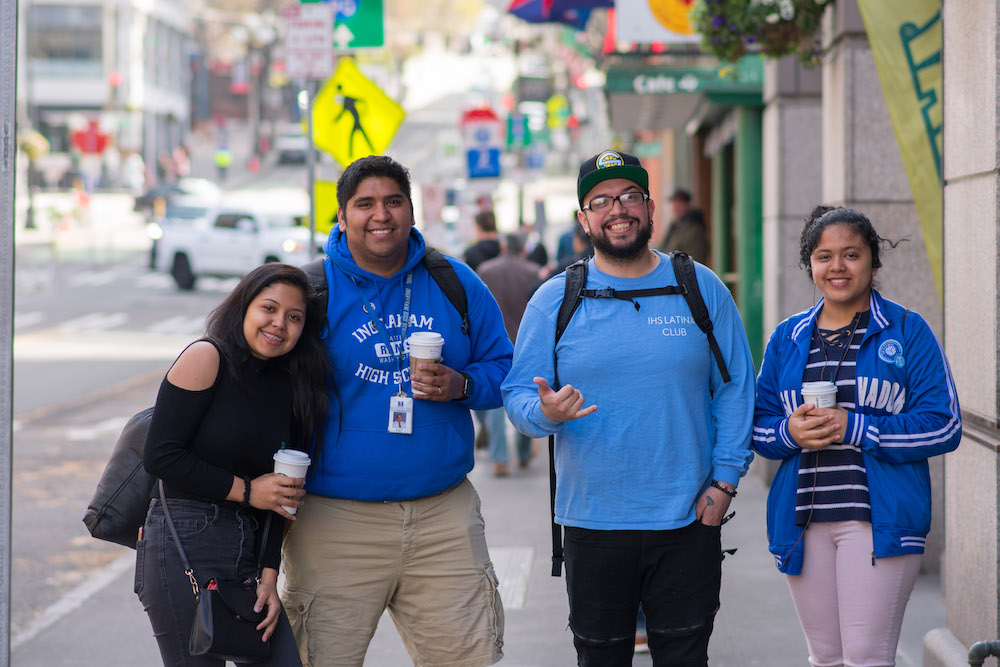 Juan has been encouraging the student to see beyond what he thinks he's capable of, whether that's graduating from high school or attending college. When the student mentioned wanting to be a mechanic, Juan encouraged that interest and also took it a step further by asking what skills from college might be helpful in growing a business as a mechanic.
This work has required engagement with the student's family, from meetings about his progress to forming partnerships between the family and the student's teachers.
It also takes a lot of time and commitment, which is something that not all schools are set up for, Juan said. The reason Juan has been able to dedicate so much time to this particular student is because of the high school's Familias Unidas program, which helps support Latinx students.
That's why creating similar support systems at the district or state level, whether that's around family engagement or other areas, could help Juan in his goal of making sure BIPOC students have a fair shot at educational justice.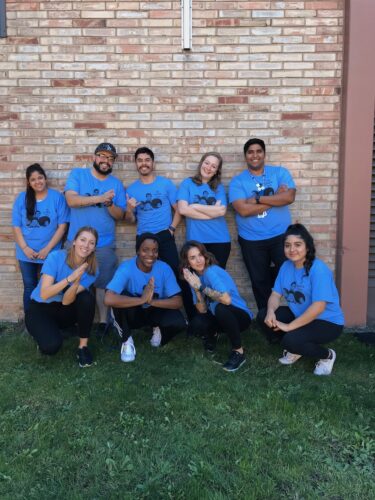 Juan understands the importance of educational justice in his own pursuit of graduate education. He is a DACAmented student, or part of the DACA program, which means that, like other undocumented students, he can't qualify for federal financial aid. Juan received the Sinegal Fellowship through GO-MAP,* which he said is the reason he was able to attend graduate school.
Not being able to qualify for federal aid is an issue that affects a large group of students: There are roughly 450,000 undocumented and DACA students in higher education, 10 percent of whom are pursuing graduate or professional degrees, according to a recent report.
In addition to supporting graduate students financially, GO-MAP also helps support students socially and emotionally, Juan said. The students and staff act as a support group, a place to vent or connect during power hours or other virtual events. Just as Juan has been a support for the BIPOC students in the high school where he works, he's able to find his own community of support in GO-MAP.
"I can meet other students of color in graduate school and we can share our stories, and maybe, not feel so isolated from everything," he said.
By Kate Stringer, UW Graduate School
Published March 4, 2021
*GO-MAP was the name of a program that is now called GSEE, the Office of Graduate Student Equity & Excellence. Learn more.