Undocumented Graduate Students
The Office of Graduate Student Equity & Excellence (GSEE) of the University of Washington Graduate School has compiled information and resources for departments and individuals seeking status (self-identified DREAMers, HB 1079 eligible, and/or DACA approved).
Departments: Please review Undocumented Terms and Definitions. For more information, contact GSEE at uwgsee@uw.edu or 206.543.9016.
Undocumented individuals are eligible for admission to any graduate program at the University of Washington.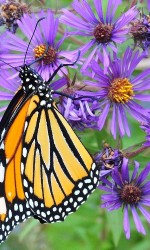 UW President Ana Mari Cauce reassures "every affected person that if DACA ends, the University of Washington will do everything within its power to minimize the disruption to your lives and education. We also support all efforts to restore the protections that DACA has provided, including legal actions […]  Students, faculty or staff seeking individual guidance can find resources at UW Leadership Without Borders Center or by emailing undocu@uw.edu. 
Safe Space
We would like to remind graduate students that GSEE provides a safe space for all students, including those seeking status. We encourage you to contact us if you would like to speak with someone to express your concerns regarding the current sociopolitical climate or to be in solidarity with folks that have your best interest at heart.
Please review the third paragraph in President Cauce's message: "A safe and welcoming place for all" as a reminder that you do belong at the UW.
Diversity at the University of Washington
At the University of Washington, diversity is integral to excellence. We value and honor diverse experiences and perspectives, strive to create welcoming and respectful learning environments, and promote, access, opportunity and justice for all.
Completing the UW Graduate School Application
To apply to a UW graduate program, complete the UW Graduate School application. Please note that the UW Graduate School application and the information provided by GSEE does not apply to the following UW professional schools: School of Dentistry, School of Law, School of Medicine, and School of Pharmacy. Please contact those schools directly for more information.
New applicants will be asked to "create your applicant profile."  Undocumented students should answer the following questions in this way:
Question 8: What is your current citizenship/visa status?
Answer: Other: F-1/F-2; J-1/J-2; H-1B/H-4; L-1/L-2; TN/TD; K-1; undocumented; DACA
Question 12: If currently living in the U.S., indicate present visa status (if you don't presently have a visa, select "None"). Answer: None
Question 13: What type of visa status do you expect to hold while you are studying at the UW (if you don't expect to have a visa, select "None")? Answer: None
An undocumented student should be cautioned that they will be sorted into "international student" application status. If you are a Washington State resident, you will have an opportunity to change your residency status once admitted.
3. When applicants are ready to submit their application, there is an opportunity to apply for an application fee waiver. A limited number of application fee waivers are available to applicants who qualify for financial need. Fee waiver requests must be submitted in the online admission application after all steps of the application have been completed and at least seven calendar days prior to the program's posted application deadline.
Funding for Undocumented Graduate Students
UW departments are encouraged to review their individual funding resources in detail to determine if undocumented students (that may or may not be DACA approved) are eligible. There are numerous non-federal resources (i.e. state dollars and private grants) that departments can explore to determine eligibility.
Undocumented students with a DACA work permit can legally work in the United States. However, they are not eligible to apply for federal funding through the Free Application for Federal Student Aid (FAFSA).
If an undocumented graduate student has DACA, they are eligible for Academic Student Employee positions, including teaching assistantships (TAs), research assistantships (RAs), and staff assistantships (GSAs).
This table provides additional funding information determined by undocumented status eligibility:
Student Support Services for Undocumented Students
The Office of Graduate Student Equity & Excellence (GSEE) is committed to serving the needs of underrepresented minoritized graduate students to enhance equity and graduate student success. GSEE encourages prospective and current undocumented graduate students to contact the GSEE office to get acquainted with our services and student programming. For more information, call 206.543.9016 or email uwgsee@uw.edu.
The Samuel E. Kelly Ethnic Cultural Center (ECC) has been a place where undergraduate and graduate students can build community with a diverse group of students who may share similar backgrounds and worldviews. This is a center dedicated to inclusion and offers leadership development, education on social justice, advising for registered student organizations, and a strong commitment to diversity programming. The ECC houses Leadership Without Borders. For more information, please contact undocu@uw.edu.