Student Resources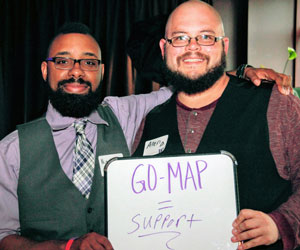 The goal of this page? To make your life easier!
Academic Success
If you begin to feel overwhelmed in your classes or want to improve your writing/research/software/analysis skills, check out some of the FREE services for graduate students offered by these centers:
Family
Trying to find a place to live with the kiddos? Don't know where to look for childcare? Check out these resources to ease the search and to see what's available for kids and families on campus.
Housing
Are you looking for a roommate or a place to live? Not a fan of Craigslist searches? Don't worry, you have options!
Identity & Culture
We have some great campus-wide support for graduate students of color. Intersectionality matters!
The Race and Equity Initiative was launched by President Ana Mari Cauce (former GSEE advisory board member). Check out Diversity at the University of Washington and the wonderful services and events happening around campus.
Interpersonal Support
Being a graduate student can be tough! It can take a serious toll on your mental and physical health. Luckily, there are resources that can provide uplifting support in a variety of ways and help you re-energize.
Do we have a GSEE fave in the Counseling Center, you ask? Of course we do! Connect with Charisse Williams. She's our go-to guru for graduate student support. As a woman of color who also went through the trials and tribulations of graduate school, Charisse gets it.
And sometimes we just need to let out some stress by doing something active. Add a little social fun to a workout with a free class or by joining a rec team at the IMA.
Mentoring
You can't get through grad school alone. Trust us on this. The earlier you build your mentor team to help you get through the ups and downs of grad school, the better. Peers, staff and faculty are all fair game! Our advice? Have a mentor in each of the following categories:
Academic — class/research support
Career — networks/ professional support
Psychosocial — cheerleader/emotional support
Values — worldview/political support
Professional Development
You're in luck! The Graduate School has plenty of resources in this area. Besides attending the GSEE Power Hours, there are many opportunities to build skills and networks for that dream job after grad school.
Transportation
It can be tough to navigate a new city like Seattle, especially if you're coming from a rural part of the state or country. Metro makes getting around the city easy-peasy.