Winston Benjamin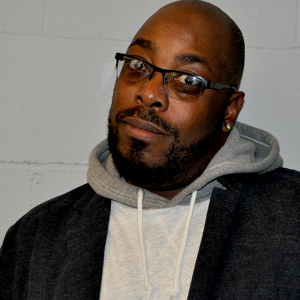 Grad program: College of Education
Hometown: Bronx, NY
Undergrad institution: Wheaton College (MA)
Undergrad major: Economics
Why did you decide to attend the UW?
I felt that the University of Washington offered the best educational opportunity. I felt that the faculty and staff created a community at the University that would allow me to furnish academically, socially, and professionally.
Where do you hope your graduate education will take you?
I hope this education allows me to make effective changes in urban education. I want to use this education to influence teacher education programs in a way to is more inclusive to marginalized voices.
GO-MAP's* motto is "Graduate Excellence through Diversity." What does this mean to you?
This motto means that to be excellent in the world graduate programs needs to provide spaces for the voiceless to be heard. To make changes for the better we need to have leaders come from those communities. Opportunity to stand and face the powers that be, individuals need support and this is what GO-MAP provides.
Who has been your inspiration or role model?
My older brother. He put aside his educational goals when my family immigrated to the United States. He went to work to allow my other siblings and myself the opportunity to thrive.
Please provide one tip you'd like to share with UW undergrads or prospective graduate students.
You have the tools and skills needed to be successful. You would not have made it this far if you were not talented, smart, and deserving. You were not given anything. You earned it.
*GO-MAP was the name of a program that is now called GSEE, the Office of Graduate Student Equity & Excellence. Learn more.