William White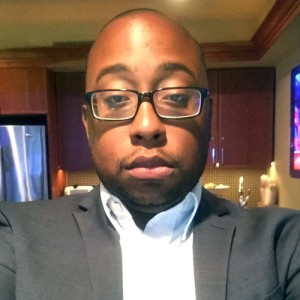 Grad program: Special Education
Hometown: Fredericksburg,VA
Undergrad/previous grad institution: Virginia State University, The George Washington University
Undergrad/previous grad major: B.S. in Political Science/Pre Law; M.Ed. in Special Education and Ed.S. in Early Childhood Special Education
Why did you decide to attend the UW?
I chose The University of Washington because of the great climate and faculty of the school of education. The active work in the community by the school of education will allow me to continue helping improve the lives of all students. By being in the schools throughout Seattle, I will be able to help fellow and future teachers continue to be successful in their classrooms.
Where do you hope your graduate education will take you?
The University of Washington will prepare me for my journey to become the next Secretary of Education for the United States of America. This position will allow me to be a change agent at the top level. With so many issues with education in the United States of America, I will be prepared to answer the call. With the high level faculty in place, it will allow me to grow in ways I've only imagined.
GO-MAP's* motto is "Graduate Excellence through Diversity." What does this mean to you?
The motto to mean means that by including a more diverse body of students, brings more opinions and solutions to further much needed conversation.
Who has been your inspiration or role model?
My father has ben the biggest role model in my life. My father was tremendous support to my family and community. He worked overtime as an electrician for Dominion Power in all types of weather. He helped my mother put my sister and I both through college and graduate school. When he retired he decided to pursue his associates degree and now his bachelor's degree in biblical studies.
Please provide one tip you'd like to share with UW undergrads or prospective graduate students.
When applying to school, Don't become discourage by one "no," when many are ready to say "yes."
*GO-MAP was the name of a program that is now called GSEE, the Office of Graduate Student Equity & Excellence. Learn more.