Tafari James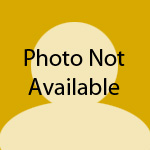 Grad program: Mathematics
Hometown: Trenton, NJ
Undergrad institution: Haverford College
Undergrad major: Mathematics
Why did you decide to attend the UW?
West Coast location in a city is a good social fit, UW has excellent teaching and research in math.
Where do you hope your graduate education will take you?
I would like to at some point do research in a think tank, and I would also like to be a researcher and professor at an R1 school.
GO-MAP's* motto is "Graduate Excellence through Diversity." What does this mean to you?
It means I will add diversity of thought and experience to a field which desperately needs it. In the process I will move that field forward.
Who has been your inspiration or role model?
I look up to Professor E. Milicevic very much, and also professor Luis Garcia Puente.
Please provide one tip you'd like to share with UW undergrads or prospective graduate students.
Your classmates' opinions of your ability to do mathematics is a distraction.
*GO-MAP was the name of a program that is now called GSEE, the Office of Graduate Student Equity & Excellence. Learn more.