Sandra Littletree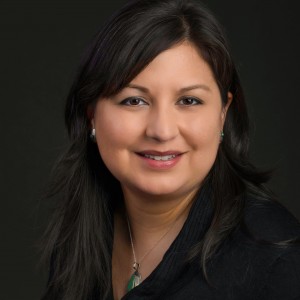 Grad program: The Information School
Hometown: Kirtland, NM
Undergrad/previous grad institution: New Mexico State University; The University of Texas at Austin
Undergrad/previous grad major: B.S. in Education; M.A. in Curriculum and Instruction; M.S.I.S. (Master of Science in Information Studies)
Why did you decide to attend the UW?
The University of Washington's iSchool was the only place in the country with a concentration of indigenous Ph.D. students working under the advisement of an Indigenous faculty member. This was the only place I wanted to come to do my Ph.D. work.
Where do you hope your graduate education will take you?
I hope my education will take me back to working with Indigenous communities and working with tribal libraries and archives.
GO-MAP's* motto is "Graduate Excellence through Diversity." What does this mean to you?
"Graduate Excellence through Diversity" means that we are able to conduct research and learn about our world using our diverse perspectives. It also means that we can learn from and with others whose experiences are different from our own.
Who has been your inspiration or role model?
A dear friend of mine, Ally Krebs, was an iSchool student and encouraged me to apply. She was brilliant. Unfortunately, we lost her in this world in 2013, just a few months after I started on this Ph.D. journey. But her presence and encouragement still keeps me going. I aspire to follow her lead as an Indigenous thinker and researcher.
Please provide one tip you'd like to share with UW undergrads or prospective graduate students.
When looking at potential programs, look for faculty members that will support your research ideas and your approaches to knowledge. It's important to have faculty that support your work from the beginning.
*GO-MAP was the name of a program that is now called GSEE, the Office of Graduate Student Equity & Excellence. Learn more.