Saba Saberi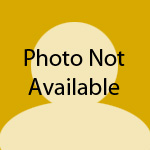 Grad program: School of Environmental an Forest Sciences
Hometown: Los Angeles, CA
Undergrad institution: University of California, Berkeley
Undergrad major: Environmental Science
Why did you decide to attend the UW?
The ecology program and advisor were the best fit for my research interests.
Where do you hope your graduate education will take you?
I hope it will allow me to develop my career as a researcher.
GO-MAP's* motto is "Graduate Excellence through Diversity." What does this mean to you?
To me this means fostering a community of diverse graduate students who can succeed academically and professionally by using experiences/insights from their various identities and by supporting eachother.
Who has been your inspiration or role model?
My mother is my number one role model because she survived growing up in a time of war and raised me in the US when she didn't know anyone and barely knew the language.
Please provide one tip you'd like to share with UW undergrads or prospective graduate students.
Don't forget to reach out to other students of color and see if you can mentor them because you can be the link to opening doors for others who didn't know it was possible.
*GO-MAP was the name of a program that is now called GSEE, the Office of Graduate Student Equity & Excellence. Learn more.