Rutger Ceballos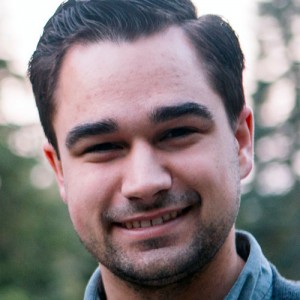 Grad program: Political Science
Hometown: Redmond, WA
Undergrad/previous grad institution: University of Washington, B.A.; Queen Mary, University of London, M.A.
Undergrad/previous grad major: Political Science, History & International Studies
Why did you decide to attend the UW?
I came back to the University of Washington because it is a public institution that combines cutting-edge research with civic engagement and social activism. As an aspiring political scientist, I was looking for a school that encourages me to engage with the world, not just analyze it.
Where do you hope your graduate education will take you?
Professionally, I would like to teach. On a more personal level, I want to use my Ph.D. as an opportunity to build skills that will help me be a more effective social activist and community member.
GO-MAP's* motto is "Graduate Excellence through Diversity." What does this mean to you?
I believe that you cannot have an effective graduate education without a diverse student body and a diverse faculty. As students and educators, we must embrace our differences and work to lift each other up. The only way we can create a vibrant and progressive learning community is if we bring everyone into this space, especially those whose voices have for too long been silenced and marginalized.
Who has been your inspiration or role model?
Although I have too many heroes to mention, one of my greatest inspirations for embarking on this journey is my abuelo, Juan Luis Ceballos. He taught me to love learning, to seize every opportunity you get to learn something new or talk to a stranger. His love of language, history, and politics inspired me to do the work I am doing today.
Please provide one tip you'd like to share with UW undergrads or prospective graduate students.
Well, I am just starting out on my graduate journey, so I don't know if I have any sage advice to give yet! But I will say that I have learned the value and importance of being willing to challenge yourself. Be willing to try new things, learn from others, and engage with ideas and people that you might otherwise never encounter.
*GO-MAP was the name of a program that is now called GSEE, the Office of Graduate Student Equity & Excellence. Learn more.